Tech Stocks Still Look Compelling. So Do Small Caps.
April 05, 2021 at 11:00 AM EDT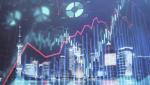 Rising bond yields weighed on technology stocks during the first quarter, but the group still has allure, and that includes small cap tech. Investors can get into that game with the Invesco S&P SmallCap Information Technology (NASDAQ: PSCT). PSCT tracks the S&P SmallCap 600 Capped...