TNJ launches a huge collection of silver necklace, silver bangles and other types of women's jewelry for New Year 2020.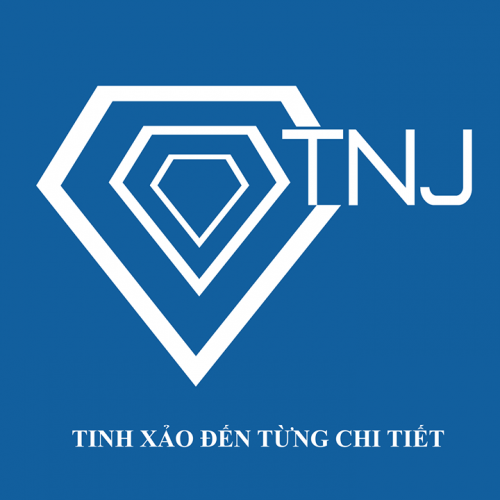 Hanoi, Vietnam - December 30, 2019 / / —
TNJ, an online jewelry brand, launches a sterling silver necklace, rings, and bangles for women this New Year. According to the company, jewelry is a piece of ornament that accentuates the beauty of a woman, making her feel more vibrant and energetic. Hence, this New Year, it is planning to present all the beautiful customers with an exciting surprise gift of a silver jewelry collection.
All the silver necklaces are high in quality and designed to suit women of all ages. Hence, as per the company, its products are perfect as a gift to one's mother, sister, friend, or any loved one.
The silver bangles for women, necklaces, bracelets, rings, and silver chains are made of 92.5% pure silver and 7.5% of other elements that increase the shine and hardness for silver. The jewelry comes with a lifetime warranty of re-attaching the stones and free polishing. Every necklace and other pieces of jewelry are available in unique designs with crisp and sharp details on them. Additionally, they are available with earrings and a 200% refund, in case an imperfect quality necklace or wrong model is delivered to the customer. With this, it is evident that TNJ keeps its customer expectations as its most significant priority.
The USP of TNJ is that it engraves the name of the customer on the necklace or changes the color of the stone upon the customer's request. Hence, according to destiny or zodiac, one can easily buy a lovely piece of fashion accessory. Nationwide free home delivery is also available.
Also, the company launched a unique customer appreciation program for Christmas and New Year 2020. Under this program, a gift from "Lucky Pine Tree" will be provided to each customer. These gifts include Lucky wristlet, Silver earrings, Silver necklace, Silver wipe bar, Discount Voucher up to 30%, Silver washcloth, and Jars of silver jewelry washing water. Exclusive SALE UP TO 45% is also applicable to all products (Women's Jewelry, Men's Jewelry, and Baby Jewelry) available on TNJ's website.
With this, it can be inferred that TNJ is sure to excite the customers with a sparkling collection of jewelry this New Year.
About the Company
TNJ is a jewelry brand with its store in Hanoi. It offers a variety of silver necklaces, silver chains, silver earrings and silver bangles for women. One can either purchase the jewelry directly from the store or order it online. Unlike other jewelry stores, TNJ also provides world-class designs and jewelry for men (silver rings, chains, and bracelets) and babies (cute silver bracelets) with free nationwide delivery. All the pieces of jewelry are backed by a lifetime warranty for refreshing, polishing, and re-attaching the stones.
Visit https://tnj.vn/ for more information.
Contact Details:
Facebook: https://www.facebook.com/trangsucnamnu/
Youtube: https://www.youtube.com/channel/UCd7AhKL9QZlq-8wQYXSYWFA
Contact Info:
Name: Hana
Email: Send Email
Organization: TNJ
Address: 193 Khuong Trung, Thanh Xuan, Ha Noi
Phone: +84 979238755
Website: https://tnj.vn/
Source:
Release ID: 88941093