Nike: What If You Had Invested 10 Years Ago?
July 26, 2019 at 17:27 PM EDT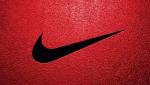 Not too long ago we did a story on Starbucks and how much you could have made if you started with $1,000 just 10 years ago. Well, taking a look at Nike offers another impressive performance for the money. Investing $1,000 in Nike 10 years ago would have resulted in $7,700, as of July 8, [...] The...