Latest features allow enterprises to build best-in-class digital customer experiences faster while also introducing the most comprehensive data security controls available amongst composable low-code platforms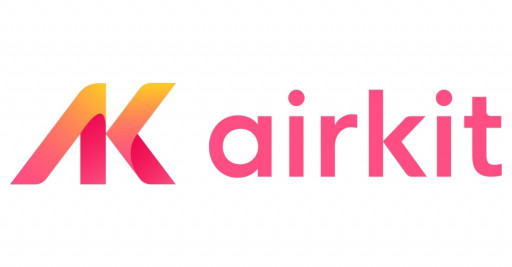 Airkit
#1-rated low-code platform designed to build incredible digital experiences for your customers
REDWOOD CITY, Calif., February 23, 2023 (Newswire.com) - Airkit's #1-rated low-code platform that enables the composable enterprise today announced its Winter 2023 Platform Update, its first major product announcement of 2023, which is designed for the regulated industry such as insurance, financial services, and healthcare.  
Highly regulated industries such as insurance, financial services, and healthcare must meet high security, privacy, and compliance requirements established to protect consumer data and information. The promise of low-code development platforms for enterprises in these regulated industries is to simplify meeting these critical requirements, streamlining the software deployment process from quarters to weeks.  Airkit's release delivers on several of these fronts, from making integrations to data sources easier, streamlining the AppDev process, and simplifying security and compliance for these highly regulated industries. 
Featured Airkit Winter 2023 Platform Updates include:
Data Masking — Easily designate sensitive app data (PII, PCI, HIPAA) during application development; a critical capability for highly regulated industries. Tagging and categorizing information as sensitive to prevent it from being seen by — or accidentally shared with — users with insufficient permissions. It allows each data object to be tracked and audited, even in production. This is a powerful addition to the Airkit Studio feature that no other low-code application platform offers. 
 
Multi-Environment Publishing — Strengthening Airkit's role-based access controls (RBAC), Multi-Environment publishing is a new application publishing flow that allows developers to deploy to multiple organizational environments and enforce process and policy adherence specific to each environment.
Full details on the newly launched features and platform enhancements can be found here.

"Recently announced enhancements from Airkit offer the latest proof that Security and Compliance are critical to low-code development success in highly regulated industries. The newly released capabilities are designed to deepen the already rich toolset available to developers building on Airkit and to further differentiate their platform from traditional, legacy application development solutions," said Abby Hosseini, Chief Digital Officer at Exavalu.

To learn more, visit here.

About Airkit

Airkit delivers tangible business value made possible by low-code development that many vendors have promised but few have delivered.  Airkit has developed the fastest way to design, build, and deploy multi-channel customer experiences across email, SMS, voice, web, native mobile, chat, and forms — saving precious time, resources, and engineering bandwidth. Airkit is trusted by leading brands and organizations, including MetLife, Mercury Insurance, Principal, Faherty, the State of Maryland, and USA Today.  

Learn more at www.airkit.com or start building for free on Airkit Studio. 

Contact Information:
Tim DaRosa
Vice President of Marketing
media@airkit.com


Original Source: Airkit Announces Winter 2023 Platform Update Featuring Enhanced Data Security Capabilities and New Multi-Environment Deployment Capabilities