New Board Members Announced at 2023 Tandem Meetings in Orlando, FL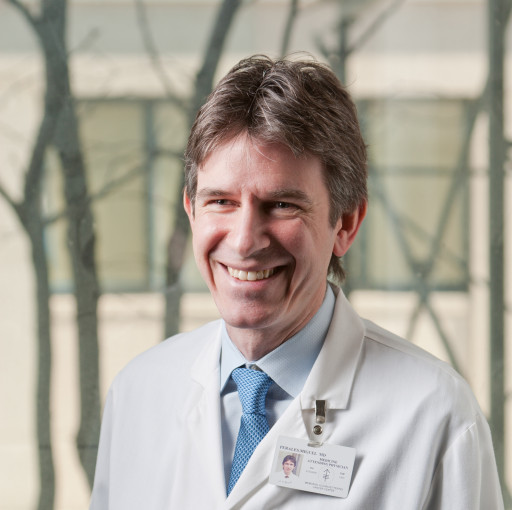 Headshot of Miguel-Angel Perales, M.D.
2023 - 2024 President of ASTCT
CHICAGO, February 20, 2023 (Newswire.com) - The American Society for Transplantation and Cellular Therapy (ASTCT) announced Miguel-Angel Perales, M.D., as the President of the Society in 2023 - 2024. Dr. Perales first served on the Board of Directors in 2017 and has been a member of ASTCT since 2001.  
Dr. Perales is Chief of the Adult Bone Marrow Transplantation Service at Memorial Sloan Kettering Cancer Center in New York and a Professor of Medicine at Weill Cornell Medical College. 
"I have enjoyed serving on the ASTCT Board of Directors, and I am honored to serve as President this year," stated Dr. Perales. "In my practice, my patients have a variety of hematologic malignancies and are in need of an allogeneic transplant or cellular therapy. The goal of my practice, research, and now as President of ASTCT is to further advocate for our patients and support our field by advancing the science and further providing educational opportunities for our members." 
Prior to his time on the ASTCT Board of Directors, Dr. Perales served on the Education Committee, and Committee for Practice Guidelines, and is the founding editor of the ASTCT Mobile App. As ASTCT president, Dr. Perales will direct the organization's new strategic plan, and continue to bring more science focus to ASTCT to help advance better treatment options for patients. 
He is the current Chair of the Alliance for Clinical Trials in Oncology Transplantation and Cell-Based Therapies Committee and has served as Vice-Chair and member of the Board of Directors of Be The Match (National Marrow Donor Program - NMDP). He has also held leadership positions in the Center for International Blood and Marrow Transplant Research (CIBMTR) and Blood and Marrow Transplantation Clinical Trials Network (BMT CTN).
Professionally, Dr. Perales is an expert in donor-derived hematopoietic stem cell transplantation and cellular therapy. He is currently participating in a number of studies designed to improve outcomes in patients undergoing stem cell transplantation, including looking at ways to lower the risk of complications, relapse, and graft-versus-host disease. He is also conducting translational clinical research to investigate new ways to enhance the recovery of the immune system after a transplant and ways to help the immune system fight hematologic malignancies. Dr. Perales has been published in more than 350 publications, including peer-reviewed articles, position papers, guidelines, editorials, invited reviews, and book chapters. 
In addition to Dr. Perales, below is the complete list of 2023 - 2024 ASTCT Board of Directors: 
Miguel-Angel Perales, M.D., (Memorial Sloan Kettering Cancer Center); President 
Corey Cutler, M.D., MPH, (Dana Farber Cancer Institute); President-Elect President 
David Porter, M.D., (University of Pennsylvania), Vice President
Brenda M. Sandmaier, M.D., (Fred Hutchinson Cancer Center); Past President
Uday Popat, M.D., MBA, (MD Anderson Cancer Center); Treasurer
Mehdi Hamadani, M.D., (Medical College of Wisconsin); Secretary
Betty Hamilton, M.D., (Cleveland Clinic); Director of Community or Clinical Practice
Nandita Khera, M.D., MPH, (Mayo Clinic); Director of Community or Clinical Practice
Dianna Howard, M.D., (Atrium Health Wake Forest Baptist); Director of Community or Clinical Practice
Brian Betts, M.D., (University of Minnesota); Director of Laboratory Science
Alan Hanash, M.D., Ph.D., (Memorial Sloan Kettering Cancer Center); Director of Laboratory Science                        
Sung-Yun Pai, M.D., (National Cancer Institute); Director of Laboratory Science    
Kirsten Williams, M.D., (Emory University School of Medicine); Director at Large 
Lori Muffly, M.D., MS, (Stanford University); Director at Large       
Nirali Shah, M.D., (National Cancer Institute); Director at Large       
Robert Korngold, Ph.D., (JTCT); Editor-in-Chief
Misty D. Evans, DNP, APRN, CPNP-AC, BMTCN, (Vanderbilt University/Sarah Cannon Pediatric Hematology-Oncology & Cellular Therapy at TriStar Centennial); Director of Advanced Practice Providers
Alison Gulbis, PharmD, BCOP, (The University of Texas MD Anderson Cancer Center); Director of Pharmacists
###

About American Society for Transplantation and Cellular Therapy (ASTCT) 

ASTCT is an international professional membership association of more than 3,000 physicians, investigators, and other health care professionals from more than 45 countries. Our mission is dedicated to improving the application and success of blood and marrow transplantation and related cellular therapies. We strive to be the leading organization promoting research, education, and clinical practice in the field. For more information about ASTCT, visit www.astct.org and follow ASTCT on Twitter @ASTCT.

Contact Information:
Kate Purdy
ASTCT Senior Marketing Manager
kpurdy@astct.org
(202) 367-2387
Related Files
ASTCT Leadership 2023 - 2024 Announcement_FINAL.docx



Original Source: Miguel-Angel Perales, M.D., Named 2023 - 2024 President of ASTCT