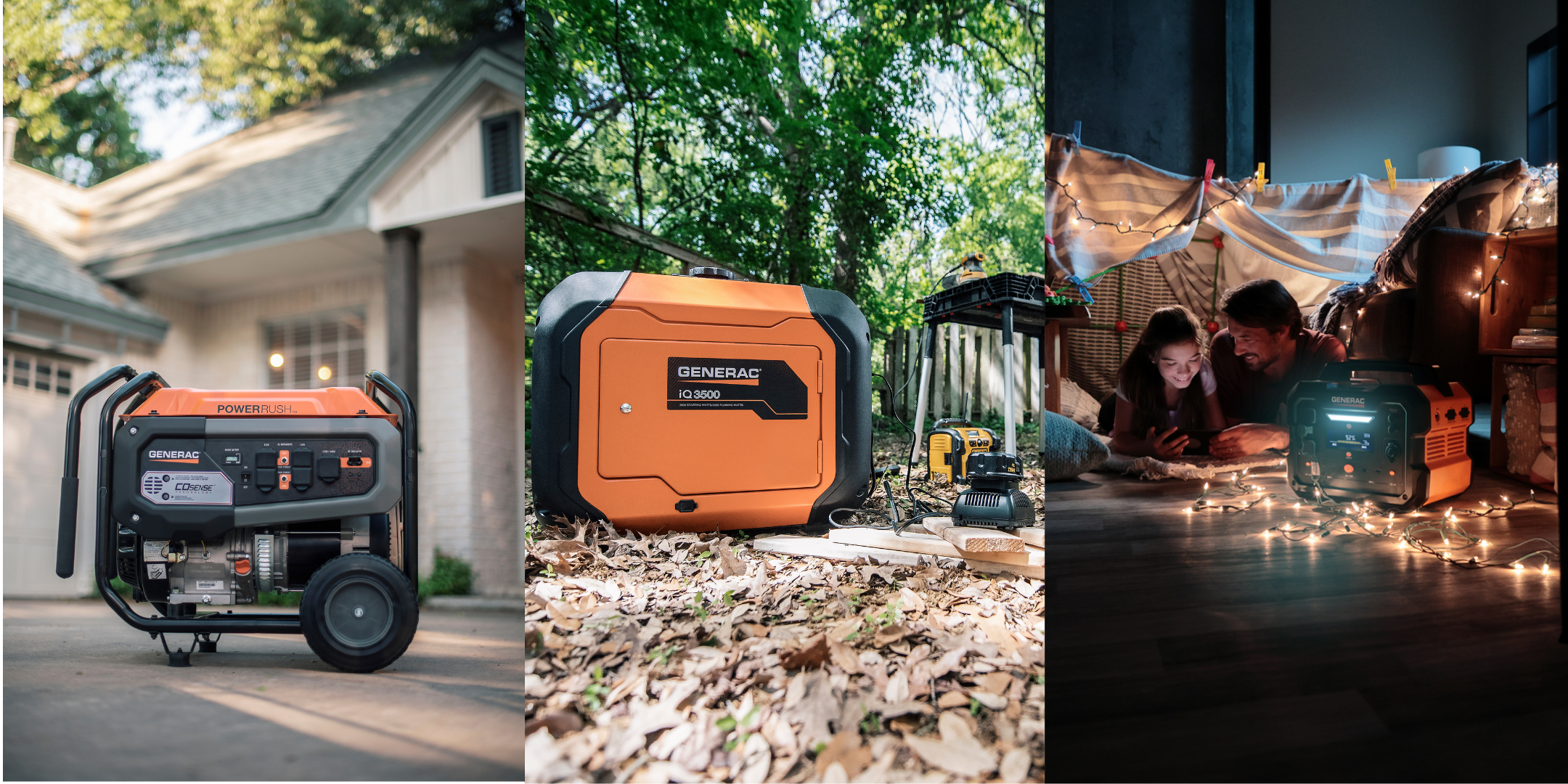 (NewsUSA)

- Severe weather events in the United States are increasing in frequency and impact, according to a report from NOAA's National Centers for Environmental Education.  As extreme weather brings with it a growing threat of power outages, experts recommend using National Preparedness Month in September to make a plan for staying safe during an outage.
"Considering the many critical household functions that rely on electricity - such as storing food and necessary supplies, keeping phones and computers working, and more - backup power should be the cornerstone of every household plan," says Kyle Raabe, president of Consumer Power for Generac Power Systems. "Given the wide range of severe weather events nationwide that induce power outages, Americans should prioritize backup power as a crucial part of planning for their family's safety during an outage."
For National Preparedness Month, the backup power experts at Generac recommend people make a plan for severe weather that includes a source of backup power and identify the backup power option that will best fit their home's needs in the next outage:
Portable Generators, also known as open frame generators, are often an ideal option for emergency backup power. Depending on the size of the home, portable generators may be able to power the whole home or connect to individual appliances with an extension cord. While larger than inverters and portable power stations, portable generators include features such as handles and tires for easy positioning.
Fueled by gasoline, diesel or liquid propane, portable generators must be operated outside and far away from doors, windows, or vents to avoid carbon monoxide poisoning. Regular inspections and oil changes are important to keep portable generators prepared for the next power outage.
Inverter Generators are a more efficient, lightweight portable generator, perfect for those who want a compact but powerful backup power solution. Unlike classic portable generators, inverter generators are fully enclosed and operate quietly. The easy start function is a distinct benefit of inverter generators, which start with the turn of a dial instead of the manual pull cord used on larger generators.
Inverter generators have the unique ability to power up or down based on a home's changing needs. The engine's speed varies based on electrical demand, helping reduce noise levels. Because they're powered by gasoline, inverter generators require the same safety protocols as portable generators, including outdoor placement far away from windows, doors, and vents.
Battery-Powered Portable Power Stations are an emission-free option that doesn't require fuel, offering a backup power source designed for both indoor and outdoor use. Ideal for condominiums or apartments, they are even quieter than inverter generators, operating without any sound. Portable power stations are the smallest backup power option and can power a wide range of electronics that are crucial during an outage, including phones, refrigerators, sump pumps, laptops and more.
No need to store extra fuel or oil for a portable power station. Instead, portable power stations can be charged via a wall outlet, 12V car outlet, or through portable solar panels. From a standard wall outlet, a portable power station can charge from 0-80% in about 2 hours.
Choosing a backup power option ahead of time can provide comfort and confidence before the next power outage. For more information on preparing for severe weather and power outages, visit generac.com/be-prepared.