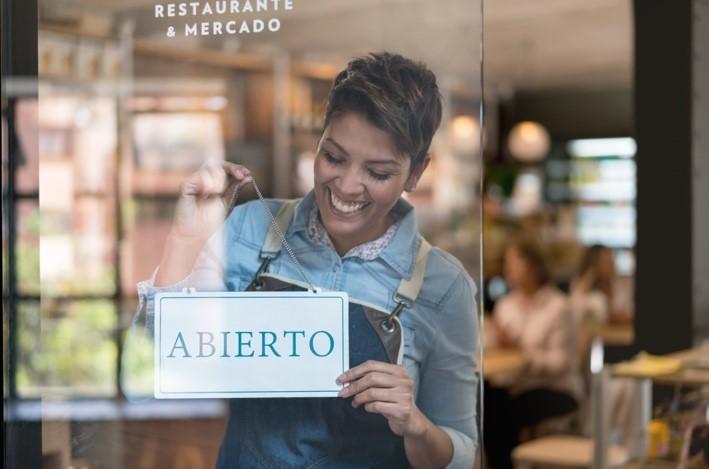 (Julian Canete)

- According to the Kaiser Family Foundation, nearly half of all Americans struggle with health care costs. For many, it's the single largest cost in their budget. As someone that represents thousands of small businesses that employ millions of workers, this is a critical priority that we need to address immediately. Research provided by Blue Cross found that from 2014 to 2019, drug prices increased by 14%. This is an overwhelming reality to most, and unfortunately, minority populations have been hit the hardest by these price increases.
In my home state of California, where Latinos make up 40 percent of the population, many folks struggle to decide whether to pay their rent or get their needed medications. Rising health care prices only exacerbate existing disparities for members of minority and low-income communities, who are already less likely to have health insurance and more likely to face challenging health outcomes. As if this weren't enough, the skyrocketing prices of prescription drugs make it increasingly difficult for employers to offer their employees affordable health coverage and for families to afford their prescriptions. With such high prices, business owners and individuals are forced to make sacrifices to access quality health care.
Fortunately, small business owners and other employers work with pharmacy benefit managers (PBMs) to significantly reduce costs for workers and their families. On average, PBMs help patients and employers save 40-50 percent on prescription drugs. For every $1 employers spend on PBMs' services, they save approximately $10. PBMs are one of the only health care entities working to bring down the cost of prescription drugs.
They do this in a number of ways. First, since PBMs work with multiple employers that together cover thousands, or even tens or hundreds of thousands, of employees, they are able to leverage their buying power to negotiate against big drug companies for lower drug costs. PBMs also work with employers to create benefit plans that work best for them and their employees, no matter if it's a local small business in Salinas or a national company based in Los Angeles. They provide options that may include certain lower-cost pharmacy locations, convenient and affordable home-delivery plans where patients can receive three months of prescriptions for just two months' copay, and even work with national third-party accreditation organizations that ensure pharmacy safety and quality standards.
PBMs are just one step toward lower costs. Other programs to promote preventive care and healthy habits can make a huge difference in the amount we all spend on health care. From our chamber affiliates, working families, union workers and large and small businesses, we've heard positive feedback on the combination of preventive care initiatives and working with PBMs.  As a result of the work, we do with our PBM, we can offer discounts on insurance.
Working collaboratively with not only our PBM but also our local pharmacies and health care providers allows us to continue to offer our members and their families simple affordable health care benefits.
Apparently, most of us agree that prescription drugs should be affordable. A recent survey showed that 85 percent of voters say that affordable employer-provided health care and prescription drug coverage is important to them. What's more, when given a choice, 69 percent would rather pick up a less expensive prescription at a certain pharmacy rather than a more expensive prescription at the pharmacy of their choice.

California has always led the country on important issues. We pride ourselves on being a forward-thinking state that combats inequality in all its forms – in education, health care and economic reforms. Unfortunately, in the case of health care, we are falling behind states like Hawaii, Massachusetts, and Wyoming, to name a few. I urge our elected leaders to prioritize legislation that combats our health care and prescription drug inequalities – and lowering the cost of prescription drugs is a good place to start.
Source: Pharmaceutical Care Management Association
When pharmacy benefit management programs are allowed to operate as they currently do, they push back on the high prices that big drug companies set, giving employers and individuals more flexibility in their health care options. It's important that our state legislators prioritize the well-being of small businesses and hardworking families over the profits of big drug companies, and not create more barriers to accessing health care for our communities.
The cost of living continues to rise for everyone, making it difficult for communities to afford everyday essentials. In this uncertain economy with higher interest rates and inflation, we have witnessed communities struggling. Creating more barriers to accessing lower-cost care is not the way to solve the growing health inequities in the U.S.
As head of the one of the largest minority Chambers of Commerce in the U.S., I sincerely hope that our legislative leaders in all states consider all their options and opportunities to help people, specifically small business owners and working families, save their hard-earned money when addressing the high cost of prescription drugs which will help communities overcome the preexisting systematic inequalities that they face every single day.   For more source information:  www.pcmanet.org/value-of-pbms
Mr. Canete is the CEO, California Hispanic Chamber of Commerce