--News Direct--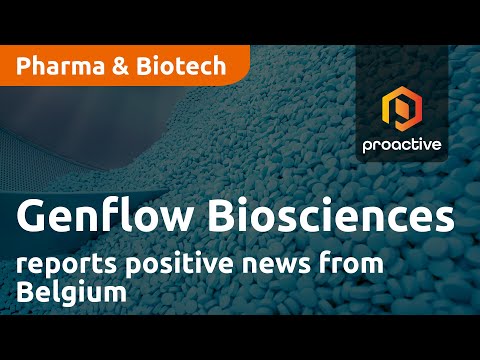 Genflow Biosciences PLC (LSE:GENF, OTC:GENFF) CEO Dr. Eric Leire speaks to Thomas Warner from Proactive after the longevity-focused UK based biotech company released a company update highlighting a successful first regulatory interaction with the Federal Agency for Medicines and Health Products (FAHMP) in Belgium.
Dr Leire explains that the news helps pave the way for clinical trials and was particularly noteworthy because of the agency's recommendation to commence directly with NASH (Non-Alcoholic Steatohepatitis) patients, bypassing the traditional phases. He expects the move to accelerate the proof of concept process and boost the company's valuation.
Additionally, a strategic restructuring is underway, aimed at enhancing eligibility for grants, a crucial aspect in mitigating financial risk for early-stage biotech ventures. Dr Leire explains that the move aligns with Genflow's strategy of minimising reliance on venture capital funding and focusing instead on attracting non-dilutive grants. He also draws attention to planned FDA interaction and promising in vivo studies.
Contact Details
Proactive UK Ltd
+44 20 7989 0813
View source version on newsdirect.com: https://newsdirect.com/news/genflow-biosciences-reports-positive-news-from-belgium-749524424