--News Direct--
CAMBRIDGE, CAMBRIDGESHIRE, UNITED KINGDOM, September 20, 2023 (500NewsWire) -- Cambridge University Press announced the release of a seminal work3 that embarks on an explorative journey to decipher the potential computable nature of our reality to explain the world. This new publication, written by distinguished authors and researchers from King Abdullah University of Science and Technology (KAUST) and the universities of Oxford and Cambridge, is set to define the paradigms of causal discovery and causal analysis based on the principles of algorithmic information theory at the intersection of science and philosophy.
As we step into an era where the boundaries between reality and simulation blur, this new book, spearheaded by a group of world experts who have devoted years to rigorous study in computational sciences and living systems, promises to unveil a field that challenges the very fabric of our perceived reality: Algorithmic Information Dynamics (AID).
AID, a brainchild of decades of dedication and a deep fascination with the simulation hypothesis and the power of perturbation analysis, pioneers a discrete calculus to traverse the software space, potentially unveiling the intricate matrix that underpins our world. By delving into the complex realms of digital spaces and the manipulative possibilities within, AID presents an unprecedented take on the potential computable aspects of explanatory models.
"I am one of those from the Matrix-movie generation who got totally captured by the simulation hypothesis, possibly living in digital space able to manipulate reality as we manipulate computers today." Said Dr. Hector Zenil from Cambridge University and Oxford Immune Algorithmics, the leading author.
AID connects with and across other parallel active research fields, such as logical inference, causal reasoning, and neuro-symbolic computation. AID studies how candidate discrete computable equations as generating mechanisms are affected by changes in observed phenomena over time as a result of a system evolving (e.g., under the influence of noise) or being externally perturbed.
This new field has the potential to expand the horizons of scientific inquiry but also opens a window to exploring the labyrinthine complexities of the world we live in. Be prepared to traverse an academic expedition that challenges the norm and unveils the potential that lies in bridging the gap between the virtual and the real.
An accompanying video for the book is available on YouTube2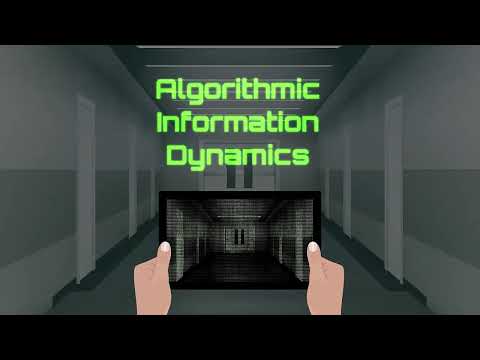 For more about Algorithmic Information Dynamics, visit here1.
For media inquiries, please contact: changetheworld@immunealgorithmics.com
Dr. Hector Zenil
University of Cambridge
Contact Details
Neomesis/Oxfordia
View source version on newsdirect.com: https://newsdirect.com/news/algorithmic-information-dynamics-unveils-the-digital-nature-of-the-world-205241551