--News Direct--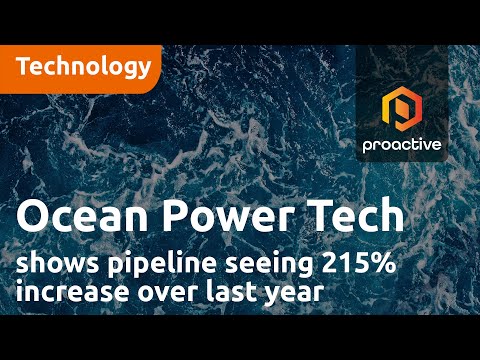 Ocean Power Technologies CEO Philipp Stratmann joined Steve Darling from Proactive to share details of the company's fiscal first quarter for 2023.
The results showcased significant growth, with revenues reaching $1.3 million, up from $0.7 million in the same period the previous year. The positive financial performance was attributed to various factors, including sales of WAM-V autonomous vehicles, revenue generated from a previously announced contract with the Department of Energy, and strategic consulting services.
Stratmann highlighted the remarkable growth in the company's sales pipeline, which has increased by an impressive 215% year over year, now standing at approximately $85 million. This surge is attributed to several factors, including a substantial increase in defense and security activity and expanding commercial opportunities.
Notably, there is growing interest from offshore wind companies seeking autonomous monitoring, surveillance, and survey-related services at various stages of project development.
Ocean Power Technologies is uniquely positioned as a provider of ocean energy and intelligent data services. The company's innovative, low-carbon distributed and autonomous ocean power and data solutions, coupled with offshore engineering and design services, positions it as a key player in the evolving landscape of sustainable energy and ocean-related services.
Contact Details
Proactive Investors
+1 347-449-0879
na-editorial@proactiveinvestors.com
View source version on newsdirect.com: https://newsdirect.com/news/ocean-power-technologies-sees-1q-revenue-climb-as-sales-pipeline-surges-662280137