--News Direct--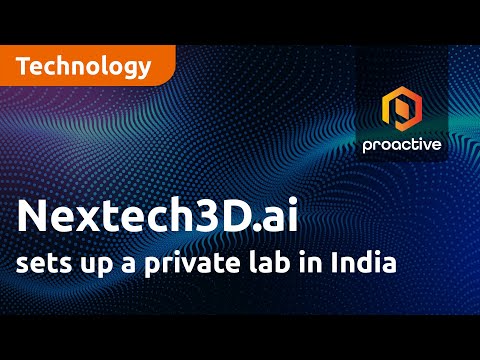 NextTech3D.ai CEO Evan Gappelberg and Hareesh Achi, executive vice president of Operations joined Steve Darling from Proactive to share significant developments on the company's strategic initiatives to enhance profitability and streamline its operations.
One notable achievement is the establishment of Nextech3D Solutions India Private Limited, a move aimed at optimizing profitability and reducing labor costs, with the goal of achieving these benefits starting in the fourth quarter of 2023. This transition is expected to result in expense reductions and significantly improved overall performance as the company rolls out its AI solutions.
Furthermore, Gappelberg revealed that Nexttech3D.ai is gearing up for an anticipated record 3Q and 4Q, with expectations of substantial 3D model growth in 2024.
The company has strategically shifted its focus, concentrating exclusively on high-scale production for its 3D modeling business, with a strong emphasis on serving Amazon and other enterprise clients. Achi says this shift in strategy involves transitioning away from smaller e-commerce clients that require a limited number of 3D models and instead prioritizing large enterprise clients that demand thousands of models and high-scale production.
This strategic shift is poised to strengthen the company's revenue streams and make a significant contribution to its overall growth and financial stability.
Nextech3D.ai's focus on high-scale production and large enterprise clients aligns with the growing demand for 3D modeling and augmented reality solutions across various industries.
This strategic direction positions the company for sustainable growth and success in the dynamic world of 3D technology and AI solutions.
Contact Details
Proactive Investors Canada
+1 604-688-8158
na-editorial@proactiveinvestors.com
View source version on newsdirect.com: https://newsdirect.com/news/nextech3d-ai-announces-new-india-unit-as-high-scale-3d-model-production-expands-699689044