--News Direct--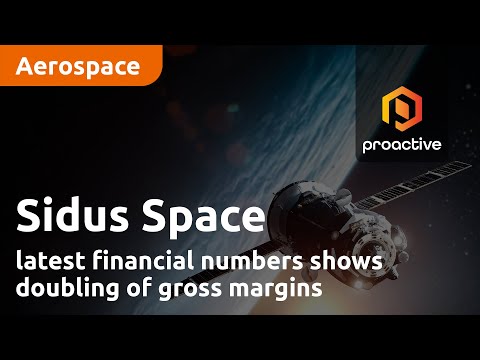 Sidus Space Senior Vice President of Strategy Jared Novick joined Steve Darling from Proactive to share news about the company's recently disclosed second-quarter financial results.
The results reveal substantial growth in margins and provide insights into the company's strategic expansion plans. The standout achievement was the doubling of the company's gross margins to an impressive 37%, marking a notable improvement of 1,800 basis points year-over-year.
This growth was fueled by a significant increase in satellite revenue, which exceeded figures reported for the entire year of 2022 by over 100%.
Additionally, Sidus Space has entered into a pivotal agreement. The company will launch hyperspectral and multispectral imaging capabilities, along with Edge Artificial Intelligence, as part of its LizzieSat missions, commencing in 2024.
This strategic move underscores Sidus Space's commitment to pushing the boundaries of satellite technology and expanding its portfolio of services. Looking ahead, Sidus Space has ambitious long-term plans for its satellite constellation and data-as-a-service business.
Contact Details
Proactive Investors
+1 604-688-8158
na-editorial@proactiveinvestors.com
View source version on newsdirect.com: https://newsdirect.com/news/sidus-space-latest-financial-numbers-shows-doubling-of-gross-margins-326710783