--News Direct--
September is Cholesterol Education Month and for people with unsafe levels of high LDL (bad) cholesterol, there are many options in the treatment toolbox. Recently, Preventive Cardiologist Dr. Seth Baum participated in a nationwide satellite media tour to discuss high LDL cholesterol, best treatment options, and tips for patients navigating challenges with their health coverage.
A video accompanying this announcement is available at: https://youtu.be/rcUk4OWkpD4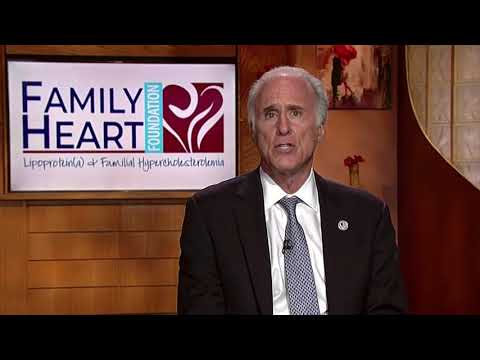 Heart disease remains the leading cause of death in the United States and LDL-cholesterol, what we call the "bad" cholesterol, is a major risk factor which can lead to a heart attack or a stroke.
While many can lower their LDL cholesterol with a heart healthy diet, some will need medication to reach their Safe Zone. Statins are often the first-line of treatment for individuals with high LDL cholesterol, not all patients reach their recommended LDL cholesterol levels with statins alone.
In these cases, lipid-lowering medications, known as PCSK9 inhibitors, are often recommended to help lower cholesterol levels. Unfortunately, individuals who are prescribed PCSK9 inhibitors are facing significant hurdles in accessing and using these potentially life-saving drugs, despite their proven efficacy in reducing LDL cholesterol.
One major obstacle is insurance company denials or rejections. Data published in the November 2022 Journal of the American Medical Association found that for commercially insured patients prescribed a PCSK9 inhibitor, only 42% of initial rejections were overturned. Sadly, nearly 75% of patients rejected for a PCSK9 inhibitor ended up on no therapy, which is not a win for anyone.
Research from the Family Heart Foundation shows that compared to individuals who were able to obtain their prescribed PCSK9 inhibitor, those whose prescription was rejected or abandoned experienced more heart attacks, strokes, and other cardiovascular events within 12 months.
For more information and resources that can help, visit LDLSafeZone.org
About Seth Baum, MD, FACC, FACPM, FAHA, FNLA, FASPC Dr. Seth J. Baum is Chief Scientific Officer at Flourish Research, and clinical affiliate professor of Cardiology at FAU Medical School. He actively consults in Clinical Lipidology and Cardiovascular Disease Prevention and continues to offer lipoprotein apheresis for patients in southeast and central Florida. Dr. Baum has practiced Preventive Cardiology and Clinical
Lipidology since 2000. He is a fellow of the American College of Cardiology, the American Heart Association, the American College of Preventive Medicine, the National Lipid Association, and the American Society for Preventive Cardiology. Dr. Baum is a past President of the American Society for Preventive Cardiology (ASPC). He currently serves on both the ASPC and Family Heart Foundation Advisory Boards. He has published over 100 peer reviewed papers and abstracts as well as two books. In 2013, he was awarded Cleveland Heart Lab's "Heart Award" for lifelong dedication to Preventive Medicine. In 2019, Dr. Baum received Mended Hearts' biennial Dwight Emary Harken Award. Dr. Baum is the Founder of Excel Medical Clinical Trials, LLC, a consortium of clinicians dedicated to the safe and professional conduct of high-level scientific trials. He has served as Principal Investigator in over 100 clinical trials covering a broad range of disease states. Dr. Baum is the Chief Scientific Officer of Flourish Research, a leading national clinical research company. Dr. Baum is a graduate of Columbia College and Columbia College of Physicians and Surgeons, and completed training in Internal Medicine, Cardiology, Interventional Cardiology, and Electrophysiology
Contact Details
YourUpdateTV
+1 212-736-2727
View source version on newsdirect.com: https://newsdirect.com/news/september-is-cholesterol-education-month-413418264