--News Direct--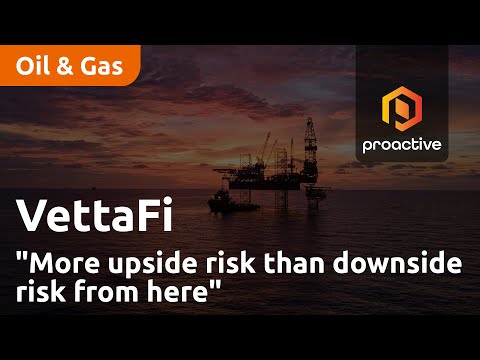 VettaFi Head of Energy Research Stacey Morris speaks to Thomas Warner from Proactive about the latest developments from the midstream segment of the oil market, that is the focus of the Alerian Midstream Energy Dividend UCITS ETF (LSE:MMLP) for which VettaFi is the index provider.
Morris discusses the advantages of the midstream space, which is mostly comprised of companies that perform the oil market's shipping and handling function, and emphasises midstream companies' stable cash flows in contrast to the volatile nature of commodity prices.
She highlights the recent upswing in oil prices, attributing it to a positive global economic outlook and production cuts by Saudi Arabia and Russia. Second-quarter earnings in the midstream sector showed mixed results, but companies excelled in returning cash to shareholders through buybacks and increased dividends.
Looking ahead, Morris expresses optimism about the potential for further oil price improvement, though she acknowledged the uncertainties in the market: "Saudi Arabia and Russia have been pretty proactive in their cuts and the physical market is certainly tightening so I see probably more upside risk than downside risk from here."
Contact Details
Proactive UK Ltd
+44 20 7989 0813
View source version on newsdirect.com: https://newsdirect.com/news/more-upside-risk-than-downside-risk-from-here-says-vettafi-head-of-energy-research-448250571