--News Direct--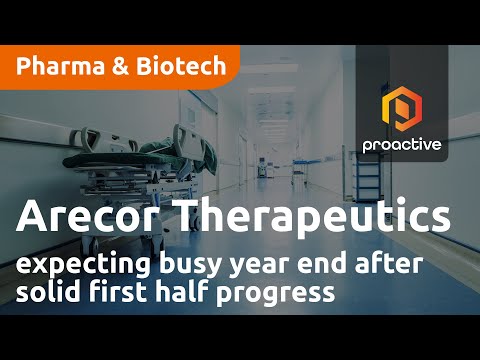 Arecor Therapeutics PLC (AIM:AREC) CEO Sarah Howell speaks to Thomas Warner from Proactive after the globally-focused biopharmaceutical group released its interim results for the six months to 30 June 2023.
Howell gives an overview of recent progress, highlighting the initiation of the second Phase One clinical study for their concentrated rapid-acting insulin, with positive recruitment in type 2 diabetes patients.
She also highlights fruitful partnerships, such as the one with Hikma, which obtained FDA confirmation for an accelerated regulatory pathway during the reporting period. Arecor's acquisition of Tetris Pharma led to successful commercialisation of their lead product, Ogluo, for severe hypoglycemia.
Looking ahead, Arecor anticipates passing some significant milestones, including the launch of a biosimilar product and pivotal study progress for a partner's novel medicine. She says she's expecting "A busy end to the year and its really testament to the great work of Arecor and the team there and also the support from our shareholders and investors that we're very grateful for." Howell attributes the company's achievements to a dedicated team and supportive investors.
Contact Details
Proactive UK Ltd
+44 20 7989 0813
View source version on newsdirect.com: https://newsdirect.com/news/arecor-therapeutics-expecting-a-busy-end-to-the-year-after-solid-first-half-progress-613704155