ProBody Warehouse now features Scivation XTEND, a muscle recovery and strength-enhancing formula containing 7 grams of BCAA per serving with L-Leucine, L-Isoleucine, and L-Valine in a clinically studied 2:1:1 ratio.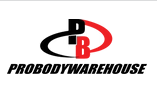 El Cajon, United States - September 24, 2023 —
Scivation XTEND BCAA is a premium branched-chain amino acid (BCAA) supplement now available at all ProBody Warehouse retail stores and online. The formula contains 3500 mg of L-Leucine, the essential amino acid responsible for building new muscle tissue.
For more information, visit https://probodyonline.com/products/scivation-xtend-bcaa
The announcement follows ongoing research into the benefits of BCAA as a pre-workout supplement that increases muscle mass and strength while preventing muscle wastage. L-Leucine stimulates protein synthesis by activating the mammalian target of rapamycin (mTOR) pathway that promotes cell growth and protein synthesis.
Scivation XTEND BCAA's 3500 mg of L-Leucine is combined with 2.5 grams of L-Glutamine, 1.75 grams of L-Isoleucine, and 1.75 grams of L-Valine. The leucine content increases satellite stem cell activation, which leads to new muscle fiber formation and muscle fiber recruitment and reduces exercise-induced soreness.
Athletes who regularly supplement BCAAs are able to recover faster, increase muscle mass and strength, and experience less workout fatigue. Scivation XTEND also contains Citrulline Malate, added to increase blood flow to the muscles and improve exercise performance.
ProBody Warehouse recommends XTEND to strength and endurance athletes who want to build muscle mass and strength without adding calories. A serving size of 14 grams can be added to water or any pre-workout drink mix.
The release of Scivation XTEND BCAA adds to the store's line of premium BCAAs that includes Amino Energy by Optimum Nutrition, Rule 1's R1 BCAA, NutraBio BCAA 5000, Metabolic Nutrition Tri-PEP, ALLMAX Aminocore, and NutraBio Intra Blast.
According to a spokesperson for the store, "For over a decade, XTEND has been making the best recovery products in the world. The award-winning XTEND Original formula is powered by 7 grams of BCAAs, clinically shown to support muscle repair, recovery, and growth. XTEND Original also contains a unique blend of hydrating electrolytes and additional performance ingredients to help you refuel, repair, and recover."
For more information and to order online, visit https://probodyonline.com
Contact Info:
Name: Rob Hagos
Email: Send Email
Organization: ProBody Warehouse
Address: 301 W. MAIN ST, El Cajon, California 92020, United States
Phone: +1-619-593-0466
Website: https://probodyonline.com/

Source: PressCable
Release ID: 89107803
Should any errors, concerns, or inconsistencies arise from the content provided in this press release that require attention or if a press release needs to be taken down, we kindly request that you immediately contact us at error@releasecontact.com. Our efficient team will be at your disposal for timely assistance within 8 hours – taking necessary measures to rectify identified issues or providing guidance on the removal process. We prioritize delivering accurate and reliable information.