Greek Mythology Club, an Olympus-themed NFT collection, has announced several updates to its HODL benefits, roadmap, and NFT-minting progress, including new gaming opportunities for members with prizes for participation.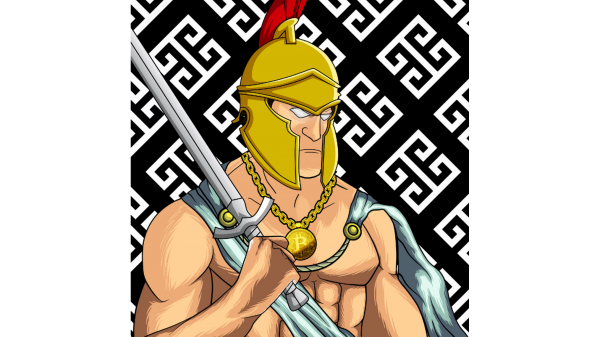 Englewood, United States - September 24, 2023 —
Greek Mythology Club, a combination NFT-project, roadmap activation plan, and gaming collective has reached a new stage in its roadmap with the close of Q2 2023, and several updates including the acquisition of a well-known forex trading signal provider.
More information about the Greek Mythology Club NFT Project, the full roadmap, and the most recently minted NFTs can be found at https://lethutchhelp.com/greek-mythology-club-nft-overview
Though it was originally launched only in late 2022, the Greek Mythology Club NFT project is nearing completion of its initial goal, selling 5,555 Greek God NFTs. Preparations for the launch of a similar number of Greek Goddess NFTs are underway and will be activated as soon as the last of the original collection has been distributed.
After this latest update has been completed, the roadmap calls for an additional release of 1,111 mythological creatures, which will complete the planned collection of 12,221 NFTs. However, this will not be the end of the Greek Mythology Club, which has a roadmap containing trips, events, gaming opportunities, and scheduled rewards until at least the end of 2023.
Holders of Greek Mythology Club NFTs can access a range of updated benefits this Quarter, which include HODLing rewards, travel options, and crypto airdrops, as well as VIP access to upcoming events. While there are no official dates yet for the next event, the roadmap suggests an upcoming release for Hades, Poseidon, and Zeus rewards.
Members will also be given early access to the upcoming Greek Mythology Club game, which provides rewards for regular participation. While this game will be available for anyone to play, existing members will have early access to participation rewards for gaming, private token sales, upcoming events, and future NFT mints.
Although this NFT collection is primarily focused on community events, mythology, and HODL benefits, it also offers several opportunities for members to learn more about cryptocurrency, NFTs, and Forex markets. Any member holding Greek Mythology Club NFTs will be able to attend educational sessions that explain how these digital tools work, and how they can be optimized for individual users.
A spokesperson explained, "The Greek Mythology Club (GMC) is a collection of two sets of 5,555 Greek Mythology Club NFTs along with one set of special characters—Unique digital collectible artwork living on the Ethereum Blockchain. A digital membership card that gives you access to 'Mount Olympus Rewards.'"
More information about Greek Mythology NFTs, the Greek Mythology Club, and the full project roadmap can be found at https://greekmythology.club/mint?ref=0xaE883147c77b51C1Db0057f2066d909965b42C52
Disclaimer: The information provided on this page does not constitute investment advice, financial advice, trading advice, or any other sort of advice and it should not be treated as such. This content is the opinion of a third party and this site does not recommend that any specific cryptocurrency should be bought, sold, or held, or that any crypto investment should be made. The Crypto market is high risk, with high-risk and unproven projects. Readers should do their own research and consult a professional financial advisor before making any investment decisions.
Contact Info:
Name: Ryan Hutchison
Email: Send Email
Organization: Let Hutch Help LLC
Address: 3531 S Logan St D334, Englewood, Colorado 80113, United States
Website: https://www.lethutchhelp.com

Source: PressCable
Release ID: 89108367
If there are any problems, discrepancies, or queries related to the content presented in this press release, we kindly ask that you notify us immediately at error@releasecontact.com. Our responsive team will be available round-the-clock to address your concerns within 8 hours and take necessary actions to rectify any identified issues or support you with press release takedowns. Ensuring accurate and trustworthy information is our unwavering commitment.