ProBody Warehouse has updated its inventory of recovery products, announcing a new electrolyte-rich BCAA supplement with leucine, isoleucine, valine, and glutamine that speeds up post-op muscle healing.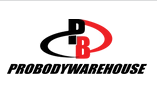 El Cajon, United States - September 24, 2023 —
After an injury or surgery, well-planned nutrition and supplementation are crucial to maintaining muscle mass, strength, and functionality. ProBody Warehouse now offers Scivation XTEND Original, a zero-carb BCAA supplement supporting muscle protein synthesis (MPS) without adding extra calories.
For more information, visit https://probodyonline.com/products/scivation-xtend-bcaa
A recent study published in the Journal of Orthopaedic & Sports Physical Therapy found that BCAA supplementation reduced muscle breakdown and improved muscle function in patients recovering from ACL surgery. ProBody Warehouse recommends that athletes, trainers, coaches, and caregivers consult a doctor before adding Scivation XTEND Original to a post-op or injury supplementation program.
XTEND features the four essential amino acids needed for MPS, muscle recovery, and repair. A 14-gram serving of the mix contains 3.5 grams of L-leucine, 2.5 grams of L-glutamine, and 1.75 grams of L-isoleucine and L-valine, respectively. Leucine, isoleucine, and valine are present in a research-backed 2:1:1 ratio to maximize muscle recovery.
Athletes recovering from injury may be less susceptible to fatigue and delayed onset muscle soreness (DOMS). In a sports setting, this BCAA formula can prevent muscle damage, an important factor for athletes who are returning to training after a musculoskeletal injury.
The zero-calorie muscle recovery drink contains 7 grams of BCAAs and enough leucine to stimulate MPS. Combined with other BCAAs, it plays a vital role in muscle tissue regeneration, addressing the inflammation, pain, and fatigue caused by intense exercise, injury, or surgery.
ProBody Warehouse states that Scivation XTEND Original can be used by athletes in training or during competition to delay fatigue and speed up recovery. The supplement is available in 30-serving and 90-serving packs with added sodium and potassium electrolytes to optimize hydration.
About ProBody Warehouse
ProBody Warehouse is a sports supplements store serving athletes and fitness enthusiasts through four retail locations in San Diego County while supporting orders from anywhere in the US and overseas through its distribution hub, also in California.
The store features supplements from all major manufacturers including ALLMAX, Optimum Nutrition, Goetz Pharmaceuticals, Rival Nutrition, MRM Nutrition, ASN, APS, BellPharma, BlackMarket, Blackstone Labs, and Dymatize. The store features specialty products from EFX, EHP Labs, Evogen, Flavor God, Gaspari Nutrition, Glaxon, Rule 1, Health Direct, Insane Labz, Mehago Nutrition, Metabolic Nutrition, MHP, MuscleMeds, Myogenix, NutraBio, and Nutra Force.
"Scivation XTEND Original is an award-winning formula that supports muscle repair and recovery. With its blend of hydrating electrolytes and performance ingredients, this BCAA formula can help you recover faster and return to competition faster than many competing products," says a spokesperson for the store.
Visit https://probodyonline.com for more information and to order online.
Contact Info:
Name: Rob Hagos
Email: Send Email
Organization: ProBody Warehouse
Address: 301 W. MAIN ST, El Cajon, California 92020, United States
Phone: +1-619-593-0466
Website: https://probodyonline.com/

Source: PressCable
Release ID: 89107802
Should any problems, inaccuracies, or doubts arise from the content contained within this press release, we kindly request that you inform us immediately by contacting error@releasecontact.com. Our dedicated team will promptly address your concerns within 8 hours, taking necessary steps to rectify identified issues or assist with the removal process. Providing accurate and dependable information is at the core of our commitment to our readers.