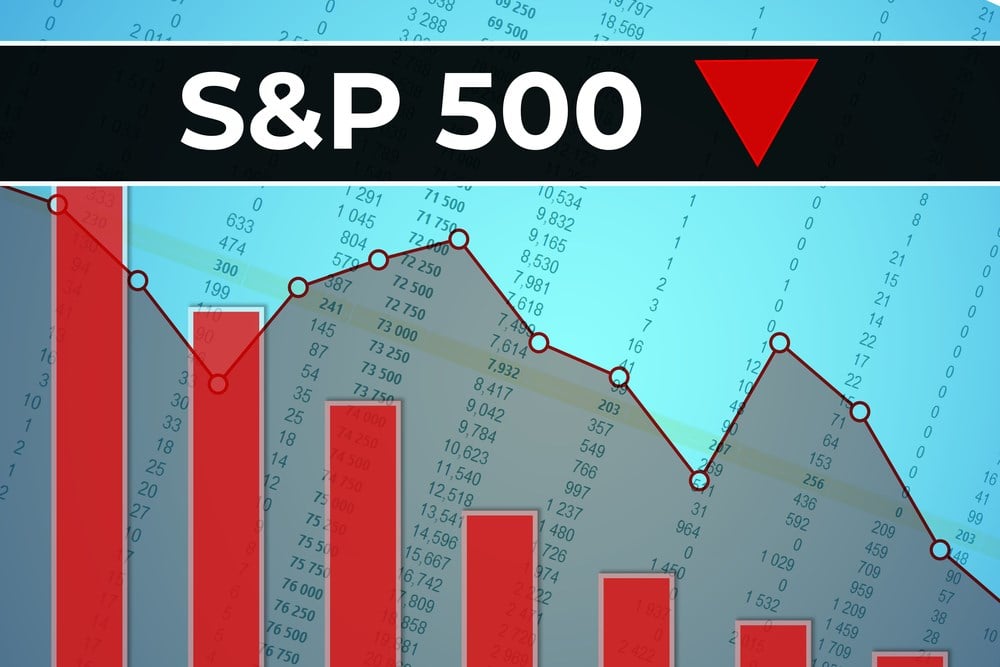 Apple Inc. (NASDAQ: AAPL) ended August with a loss, finishing in the red for the first time since December. 
Likewise, Microsoft Corp. (NASDAQ: MSFT), the S&P 500's second-largest component, after Apple, ended to the downside in July and August. Microsoft, too, logged gains in each month from January through June. 
Are those two behemoths, which have huge sway over the market, dragging down performance of the broader market and the tech sector, in particular?
Let's take a look at what's going on with the S&P sectors. 
Year-to-date, tech is still the top dog, helped in no small way by the 237.72% gain in Nvidia Corp. (NASDAQ: NVDA). 
The second-best performer is communications services, led by Meta Platforms Inc.'s (NASDAQ: META) 145.88% return.
Seven Stocks Led The Market Through July
It's been well documented that the so-called Magnificent Seven stocks, Apple, Nvidia, Microsoft, Amazon.com Inc. (NASDAQ: AMZN), Meta, Tesla Inc. (NASDAQ: TSLA) and Alphabet Inc. (NASDAQ: GOOGL), are responsible for more than 75% of the S&P's return through July.
August was only the second month of 2023 that the S&P closed lower, although the decline was just 1.63%, hardly reason to panic.  In fact, it's reasonable to expect a pullback after a gain of 19%. 
In addition, sector rotation is a normal and expected phenomenon. In the past month, while nine of the 11 S&P sectors pulled back, the Energy Select Sector SPDR Fund (NYSEARCA: XLE) is up 4.21%, while the Health Care Select Sector SPDR Fund (NYSEARCA: XLV) eked out a return of .09%. 
Despite a strong 2023 rally, the market still hasn't made up enough ground to retain its January 3, 2022 high. Some analysts say the S&P won't again be in bull market territory until it retakes that level. However, another indicator, the August 29 S&P gain of 1.45% in heavy turnover, which you can see on the SPDR S&P 500 ETF Trust chart, shows the market following through on a rally that began on August 18. That's a bullish sign. 
Underwhelming Revenue Guidance
Apple's revenue guidance disappointed, which resulted in a heavy-volume gap down, leading to the August decline. 
Microsoft, too, issued weaker-than-expected guidance in late July, causing its pullback that month, and in August.
But if you're wondering whether weakness in big techs like Apple and Microsoft is the only culprit in the market's August monthly decline, you might want to look to something more pedantic: Bond yields. 
It's not always the favorite topic of stock traders and investors, but interest rates played a role in the market's August decline. The rates on both 10-year and  20-year Treasuries rose in August. That means investors can get a solid return not only on bonds, but on cash parked in money-market accounts.
Blame The Fed?
In other words, there's less incentive to put money at risk in equities. The Federal Reserve, in its efforts to put the kibosh on inflation, may be more to blame for August's market decline than Apple or Microsoft. 
However, tech, in particular, generally gets hit hard as interest rates rise. That's because borrowing becomes costlier for companies, hindering their ability to finance new projects. Now you could definitely argue that neither Apple nor Microsoft or many other S&P techs would have trouble finding lenders, which is true, but they would have to pay higher rates on newly issued debt.
Although uncertainties about interest rates, China's economy, the U.S. job market and other factors have the potential to sink stocks, it's highly unusual for the S&P to close lower two years in a row. That bodes well for the index's 2023 return. 
Historically, the market tends to self-correct, as a big decline, such as we saw in 2022, often attracts value-oriented bargain shoppers. 
In addition, as stocks other than techs rotate into S&P leadership, their impact on S&P return increases, meaning the index is less reliant on even the biggest stocks like Apple and Microsoft.