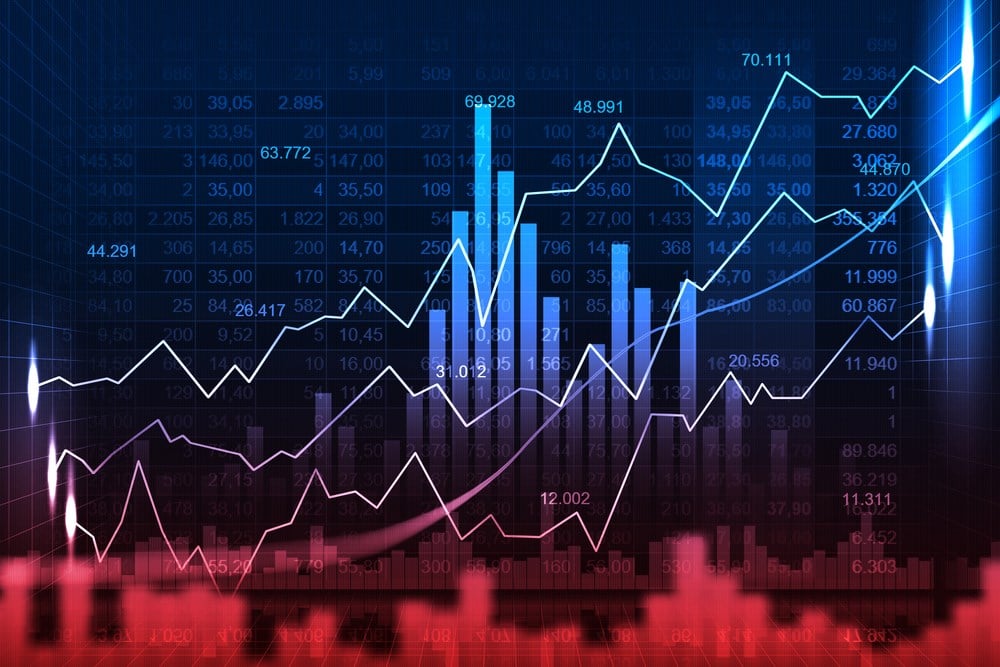 Whether it's a league-leading sports team or a perennial favorite thoroughbred, it's easy to get behind a winner. The thrill of victory. An innate desire to be associated with a winner. 
Rooting for the underdog, on the other hand, can be tough. It requires patience and vision of better times ahead.
The same concept can be applied to stock investing. 
Traders often flock to winning stocks in hopes of riding a money train. Sometimes they gain. Other times, they get derailed. 
Those that invest in losing stocks pin their hopes on a reversal. If well-timed, the gains can be substantial. If not, they can catch the proverbial falling.
Wall Street research firms wrestle with the same phenomenon. Since they react to the latest corporate news and financials, there can be an inherent bias to like companies with bullish developments and dislike those with bearish developments. Similarly, up or down stock price movements can sway analysts in the same direction.
A recent National Bureau of Economic Research (NBER) study explored the link between analyst bias and stock mispricing. It discovered that a "prevalence of optimistic analyst earnings estimates" can have a big effect on stock returns. In other words, a 'herd mentality' can cause a disconnect between a stock's price and true worth.
This supports the notion that it is unusual for an analyst to go against the grain — especially with widely-followed mega cap stocks. It can be even more rare for an entire group of analysts to get behind a stock that the market dislikes. 
Let's look at the S&P 500 Index. According to data from Refinitiv/Versus Analytics, 50 S&P 500 names currently have a consensus Buy rating. Approximately two-thirds of those buys are up over the last 12 months. In fairness, some of these companies have the fundamentals to support further upside. But in other cases, the bullish opinion is simply a matter of riding the winning horse.
What about the losing horses that still have solid long-term fundamentals? When it comes to Wall Street bullishness, these large-cap underperformers are a rare breed.
Why Do Analysts Love Enphase Energy? 
Down 37%, Enphase Energy, Inc. (NASDAQ: ENPH) is one of the S&P 500's worst performers this year. The maker of solar panel microinverters is effectively being punished for slowing growth after growing revenue 79% and 69% in 2021 and 2022 respectively. Due to higher financing rates and lower California grid reimbursement rates, residential solar demand is expected to power down in the coming quarters — and, along with it Enphase's financial results.
No reason to hit the panic button. First, when solar energy becomes less economical, it encourages homeowners to disconnect from the grid and buy their own battery systems — which Enphase also sells. More importantly, the slowdown doesn't change the long-term growth story. 
Today, less than 4% of U.S. electricity is solar generated. By 2050, this figure is projected to rise to 20% or more — and experience similar trends in international markets. Enphase has a leading position in this space because its microinverter technology comes with reliability, efficiency and cost benefits. The company's expansion in the EV battery market also bodes well for multi-year growth.
The vast majority of analysts are bullish on Enphase and see the first half decline as an opportunity. Last week, B. Riley Financial upgraded to Buy, citing valuation. The stock trades at 23x next year's earnings, a low price to pay for the anticipated 31% profit growth. If ENPH rebounds to $255 over the next 12 months, as the Street is targeting, it will have gained more than 50%.
Will Alexandria Real Estate Shares Recover?
Alexandria Real Estate Equities, Inc. (NYSE: ARE) is down 22% this year and 50% from its December 2021 peak. Like industry peers, the office REIT is dealing with elevated interest rates that are discouraging businesses from taking on new leases. At the same time, high rates are making it more expensive for Alexandria to take on debt financing for its 9.7 million rentable square feet (RSF) near-term development pipeline.
What the company does have going for it is a premium portfolio of office properties that are strategically located in markets with high barriers to entry. As the Fed rate hike campaign winds down (or better yet, reverses course), near-term demand and development trends should improve. Moreover, many of Alexandria's tenants are in the technology and life sciences industries — which are expected to grow faster than the overall economy this decade. This should keep the REIT's class A urban properties in high demand, especially considering there is a limited supply on the market. 
Wall Street thinks these factors make depressed Alexandria shares an attractive investment opportunity. Analysts are unanimously bullish on ARE, and their average price target implies 60% upside. Tack on a 4.4% dividend yield and this underperformer could produce some 'real' gains in the coming year.