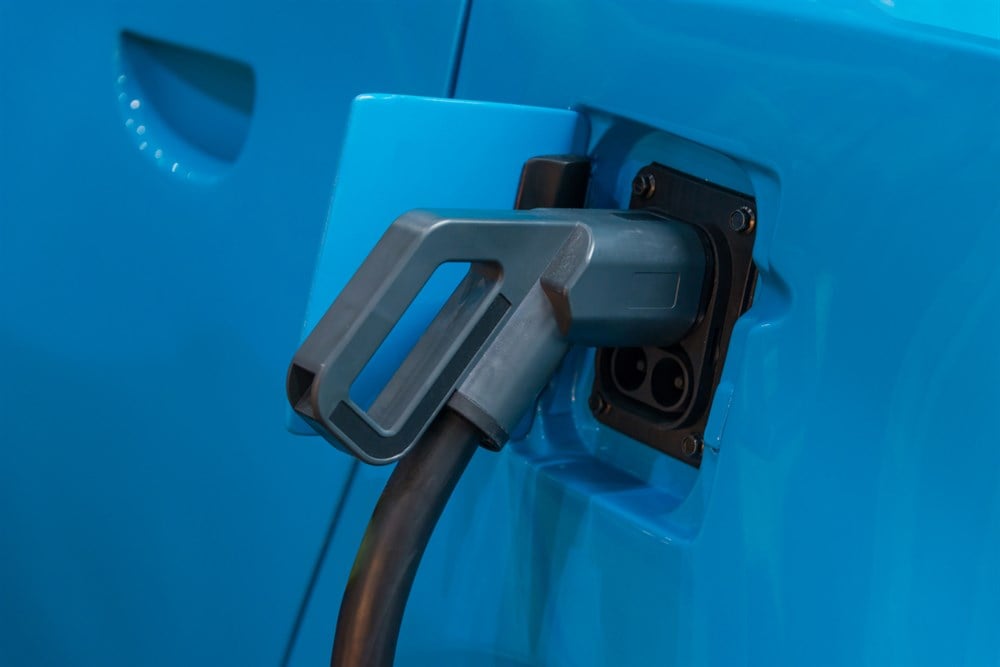 Global vehicle electrification is going full speed ahead.
A fleet of electric vehicle (EV) manufacturers provided monthly and quarterly updates over the weekend that can be summed up in one word — powerful. Building off a stellar 2022 and strong first quarter numbers, transportation's clean energy shift is clearly accelerating.  
After spending $425 billion on electric cars last year, consumers are even more invested in the future of mobility in 2023. More than 2.3 million EVs were sold in the first quarter, a 25% jump from the same period last year. The growth can only be partly attributed to government incentives.
An influx of new market entrants has brought more EV models and choices to car buyers. And with incumbent automakers responding to the competition with their own deals, lower prices have made EVs affordable to more. This is especially the case in China. The country accounted for approximately 60% of global EV sales last year and has already surpassed its 2025 new energy vehicles sales target. 
The recent growth deserves extra credit, considering gasoline prices have fallen significantly since last summer. It shows that absent the energy savings; consumers are still flocking to EVs — and 'filling' long-term expectations quite well.
The International Energy Agency (IEA) forecasts that 14 million EVs will be sold worldwide in 2023. This implies an acceleration in the back half of the year. It has dramatically raised its 2030 outlook for electric's share of the global auto sales from less than 25% to 35%. Based on this week's industry updates, the forecast looks well plugged in.
Why Is Tesla's Q2 Production Bullish? 
Tesla, Inc. (NASDAQ: TSLA) announced that it produced 479,700 vehicles in the second quarter, which is impressive for a few reasons: 1) it represents 86% year-over-year growth, 2) the market expectation according to Refintiv was 445,000, and 3) it marks the fifth consecutive period of production exceeding deliveries. The world's second best-selling plug-in EV manufacturer after China's BYD delivered 466,140 vehicles in Q2, an 83% increase from 2022. The popular Model 3 and Model Y accounted for the vast majority of deliveries following aggressive price cuts.
We'll learn more about how this translates into sales and profits when Tesla posts Q2 results after-market on July 19th. For now, Wall Street is anticipating 43% revenue growth and a return to profitability. Given the better-than-expected delivery figure, however, analyst estimates may increase leading up to the release. 
Considering Tesla rose nearly 7% during Monday's shortened trading day (and is up 127% year-to-date), it'll be interesting to see how the consensus price target changes. That process has already begun, with some firms boosting their targets after the report. Yet with Tesla attracting bears during its big run, the current $220 Street target implies 21% downside.
Which EV Maker Stock Gained the Most?
Rivian Automotive, Inc. (NASDAQ: RIVN) delivered a fraction of the EVs that Tesla did in Q2, but the growth was tremendous. The 12,640 vehicles delivered were 183% more than in the prior year period. Production growth at the company's Illinois facility was even stronger at 218%. Like Tesla, production was comfortably ahead of deliveries. After producing 23,387 EVs in the first half of the year, Rivian stated that it is on track to meet its 50,000-vehicle annual production target.
The stock gapped up 17% in two times normal volume on Monday and was the entire market's best-performing large cap. Analysts have yet to react to the news, however, and may be waiting to hear management's comments during the August 8th earnings call. Rivian posted a much narrower-than-expected loss in Q1 but continues to operate deep in the red. Progress (or lack thereof) with recent cost-efficiency steps could dictate whether the stock holds onto its recent gains.
What Were Nio's Q2 Deliveries?
Premium smart EV manufacturer NIO Inc. (NYSE: NIO) delivered 23,250 vehicles in the second quarter, including 10,707 in June 2023. The monthly figure breakdown was 60% electric SUVs and 40% electric sedans. 
Last month, China's premium EV market leader began delivering its family-oriented ET5 smart electric tourer, which starts at around $46,000. It also ramped up delivery of a new take on its flagship ES8 SUV, which goes for around $75,000. 
Since Chinese EV makers are on a different reporting cadence than their U.S. peers, Nio's Q2 results won't be available until late September. The company topped Street earnings estimates for the first time in six tries last quarter but is experiencing steeper net losses as domestic demand for expensive cars wanes. Analysts are mostly bullish on the stock but their average target implies just 3% upside.
Why Did XPeng Stock Go Up?
Chinese auto manufacturer XPeng Inc. (NYSE: XPEV) reported that its smart EV deliveries rose 27% sequentially in Q2 to 23,205. While the growth rate is impressive, the tally is somewhat disappointing because the company caters to China's massive middle-class market. Its G9 SUV starts at around $45,000, and its P5 sedan starts at around $25,000. So for XPeng to deliver fewer vehicles than Nio despite having much lower price points (and being founded in the same year) is concerning.
Nevertheless, Xpeng shares gained 4% on Monday to reach their highest level in 10 months. Unfortunately, even the most bullish analyst target is below the current price — although that could change ahead of the Q2 report. But with the unprofitable Xpeng having missed EPS estimates for four straight quarters, its financials may be less than electric.