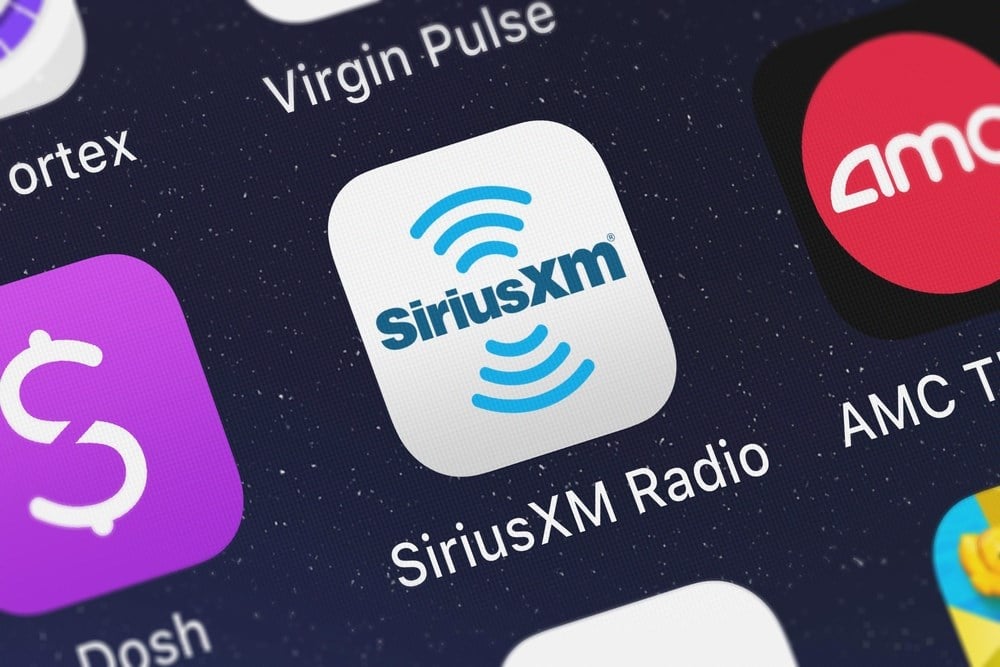 The Liquid Metal and Octane hard rock stations aren't the only things making noise at Sirius XM Holdings Inc. (NASDAQ:SIRI) these days. 
On Thursday, shares of the nation's top satellite radio operator surged 42% in an apparent short squeeze event. Short squeeze refers to when bullish buying pressure in a stock causes bearish short sellers to cover their positions by buying — thereby accelerating a strong uptrend. 
In the case of Sirius XM, the intense buildup materialized in a span of a few hours after traders returned from lunch. Social media buzz gained momentum around 1:00pm EST, catapulting the normally docile stock to a 30-month high of $7.95. More than 127 million shares were traded, the highest daily volume since January 2021 when SIRI squeezed during the GameStop craze.
Unlike then, when a satellite failure drew attention to the company, there weren't any relevant press releases to stoke Thursday's stunner. Instead, some other nuances were likely responsible. 
Short sellers weren't just shorting the stock but also using a complex trade based on the reformulation of stocks that track Liberty Media. With a spinoff of Liberty subsidiary Braves Holdings (of Major League Baseball's Atlanta Braves) a driving force, the architects of the trade may have been forced to unwind a Liberty Sirius XM spread trade. The 'pairs trade' involves going long tracking stock Liberty Sirius XM and shorting Sirius XM. 
Adding more fuel to fire was the rebalance of the Nasdaq 100 scheduled for July 24th. With mega cap technology companies like Nvidia, Meta Platforms and Tesla flying this year, index methodology dictates that big cap tech stocks combined will be capped at 40%. This means that the rest of the index, including Sirius XM, will get a weighing boost come Monday. Since billions of dollars of exchange traded funds (ETFs) and mutual funds track the Nasdaq-100, anticipation of the rebalance likely contributed to SIRI buying activity. 
How Did Wall Street React to the Sirius XM Squeeze?
Things took a turn for the worse on Friday. Profit taking and a wave of analyst downgrades led to SIRI retreating 9% in trading volume that exceeded that of Thursday's surge. It's also possible that Sirius XM bears hopped back over the short side of the fence after the stock had more than doubled from its 2023 low.
Absent any catalyst, Wall Street certainly wasn't buying Thursday's rally. Four firms downgraded Sirius XM to Sell. One firm, Benchmark Company, stuck with a Buy rating for a business it deems "fundamentally attractive." While this should stir the debate around SIRI's fair valuation, most on the Street are skeptical of the satellite radio provider's financials. 
A balance sheet that contains $9.4 billion in long-term debt compared to $53 million in cash is only part of the problem. In a weak ad spending environment, Sirius XM is facing increased content and programming costs that are weighing on profits. 
Earnings per share (EPS) have declined year-over-year for four straight quarters — and are expected to be flat when the company announces second quarter results on August 1st. Intense competition from Apple Music, Spotify and others also makes SIRI turnaround proponents hard to listen to.  
Where Does Sirius XM Stock Go From Here?
We have probably not heard the end of the SIRI story. While the Q2 earnings release may be the next big catalyst, heavy short interest holds the potential for another squeeze event. Roughly one-third of the stock's float — the amount of shares available for trading — is held short. And with the 634 million share float just 16% of shares outstanding, an ideal short squeeze stage remains. 
In an age where Wall Street Bets, Stocktwits and other social investor platforms have a significant influence on market movements, this makes Sirius XM vulnerable to a steep climb at a moment's notice. The stock's low price makes it particularly attractive to retail traders. 
Stay tuned. Sirius XM's trading volume could be turned up for weeks to come.