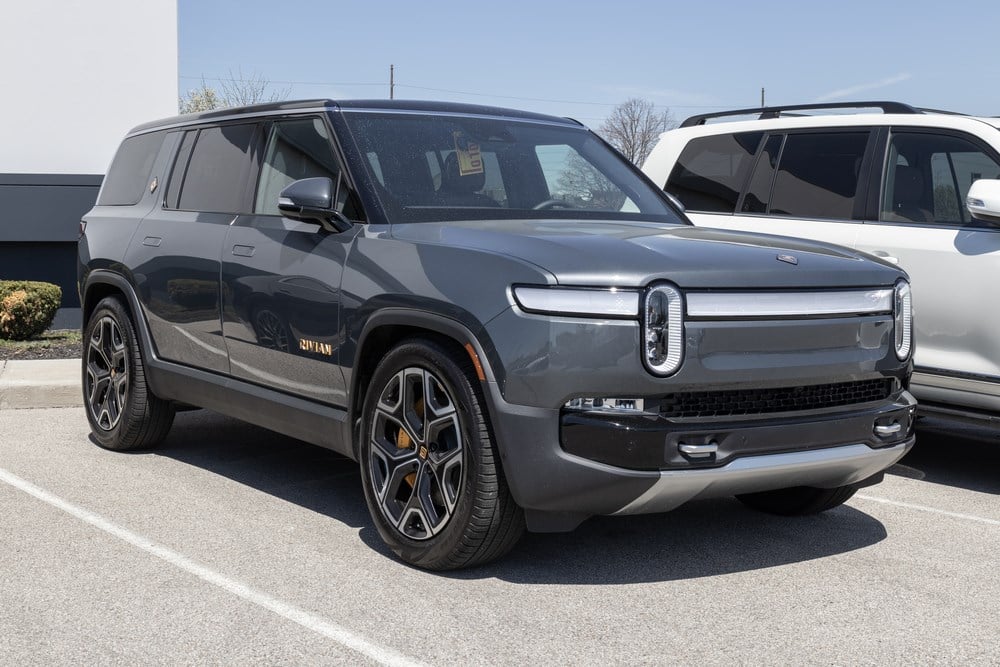 Earlier this week, we wrote about Tesla Inc's (NASDAQ: TSLA) strengthening market position and the triple-digit rally that shares are seeing. And while there is a sense that Tesla remains pretty much uncatchable, for now at least, that's not to say there aren't other opportunities opening up in the electric vehicle (EV) space.
Let's look at three such stocks that are, at the very least, worth having on your watchlist and perhaps a little more. 
Like Tesla, NIO's shares hit all-time highs back in 2021. But unlike its larger competitor, its shares have continued their slide into 2023. They're currently trading just above where they IPO'd back in 2018, and while they're not at all-time lows, they're also not a million miles off. 
So what's the angle here for the bulls, you ask? Well, based on the stock's performance alone, NIO is one of those stocks where investors will have to pinch their noses for a while if they're going to get involved. But there are positive points worth considering. 
Their quarterly revenue is at an all-time high while their shares are trading at about 1x sales. If you're a believer in the EV market, and if you interpret Tesla's improving share price as a reasonable bellwether for the industry as a whole, you've got to be thinking that a rising tide will float all boats. And on the face of it, NIO feels quite cheap right now for a company that's been pumping out $2 billion in quarterly revenues. They report their Q2 earnings tomorrow, don't be surprised if there's an upside beat and/or improved guidance that brings some much-missed strength back to the bid. 
Rivian is another EV name that will require a strong stomach if you're thinking about getting involved. Their shares hit an all-time low in April, and while they've managed to rally about 15% from there since, it's not a good look. However, with greater risk comes greater reward, and therein lies the opportunity. 
This stock has been beaten down so much there's not much else they can disappoint investors with. And while that should never be a reason for getting involved by itself, it's one that will attract the speculator. Rivian's gross margins and operating expenses have been showing improvement in recent quarterly reports, and management is keen to reduce their cash burn further. One example of this push for efficiency is the company's switch to LFP battery packs which are 20% cheaper to produce, a move that will certainly add some weight to the effort to hit positive gross margins.
Just last month, the teams at both Barclays and Bank of America reiterated their Buy rating on the stock, with the former claiming "the worst is over." And consider for a moment just how favorably their respective price targets of $22 and $40 compare to last night's closing price of $13.80.
If the first two stocks of this list were on the speculative side of things, the EV opportunity with Ford is a lot safer. They're arguably Tesla's closest competitor on that front and have closed the gap considerably over the past two years. And if you want to know just what Tesla thinks of them, consider this; just two weeks ago, Tesla and Ford announced a partnership that will see the latter gaining access to the formers' network of more than 12,000 Supercharger stations. 
It's a move that will allow Tesla to access federal funding but one that will also double the number of chargers available to Ford EV drivers. It also removes one of the more significant technical headwinds that the Ford team was struggling to address while also opening up the potential for the two companies to deepen their partnership - something Musk himself alluded to with the announcement. 
Ford's shares jumped on the news and are up more than 20% since. They're on the verge of breaking out of a multi-month sideways trend, and investors can expect to see a closer correlation with the shares of Tesla in the months, which is no bad thing for a 120-year industry titan these days.