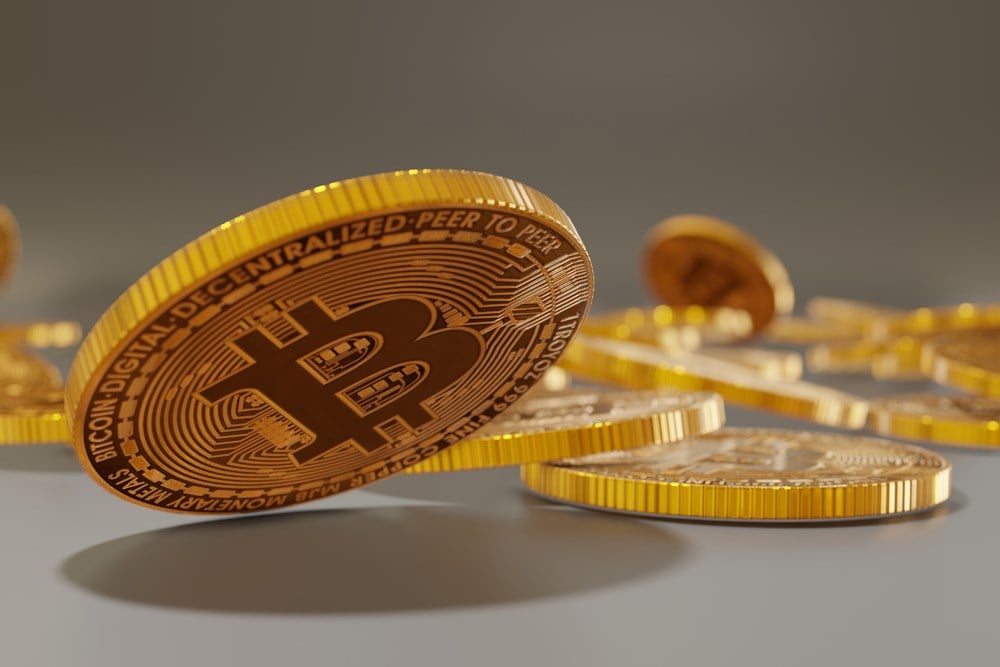 With the latest innovations coming to market and technological advancements grabbing the media's and public's attention, it might seem like a lifetime ago when Bitcoin and several industry-related stocks were the centers of attention.
At its peak, in late 2021, the price of a single Bitcoin traded for as high as $64,000 before topping out and falling over 50% to current levels of about $27,921. Two Bitcoin mining companies, where at the height of the Bitcoin euphoria in late 2021, both briefly achieved market capitalizations of over $10 billion, are Riot Platforms (NASDAQ: RIOT) and Marathon Digital Holdings (NASDAQ: MARA).
Since the spectacular surge higher in both companies during the Bitcoin boom, both MARA and RIOT have seen their market cap plummet to $1.5 billion and $1.9 billion, respectively.
After the bitcoin price briefly fell under $17,000 in late 2022, it reversed sharply and is now trading at levels last seen in the first half of 2022. So as Bitcoin tries to stage a steady comeback, is now the time to invest in MARA and RIOT?
Marathon Digital Holdings (MARA)

MARA is a Las Vegas-based digital asset technology company. The company specializes in blockchain-based mining and produces digital assets such as Bitcoin.
For the first quarter of 2023, MARA reported a net loss of $7.2 million compared to a loss of $12.9 million in the same period the prior year. Even with a 74% increase in Bitcoin production, revenues were only $51.1 million for the quarter compared to $51.7 million in the same period the prior year. Lower bitcoin prices largely offset the increase in production.
Analysts see a potential upside in the name with an average price target of $12.11, implying a 35% upside. Based on nine analyst ratings, 4 have the stock at Buy and five at Hold. Institutional ownership in the stock has increased by $73.5 million in the last 12 months, bringing the current institutional ownership to 39.88%. There has been no change to insider ownership in the previous 12 months, with current insider ownership at a mere 0.6%
Riot Platforms (RIOT)

RIOT is a U.S. blockchain technology company that strives to be the premier provider of Bitcoin mining services in North America. The company offers cryptocurrency mining hardware, hosting services, and proprietary software.
For the first quarter, RIOT reported revenues of $73.24 million compared to $79.79 million in the same period the prior year. Adjusted for non-recurring items, RIOT's EPS for Q1 was $0.04 compared to EPS of $0.07 in the same period last year.
Like MARA, analysts see an upside on RIOT with a current rating of Moderate Buy and a consensus price target of $11.18, implying a 2.4% upside. Out of the nine analyst ratings, 8 have RIOT at Buy and one at Hold. Over the last 12 months, RIOT has seen net institutional inflows of $106.56 million, increasing institutional ownership to 34.77%. During the same period, insider ownership decreased to 5.92% after $1.09 million of insider selling.
Both Companies Face Similar Risks
RIOT and MARA both face unique challenges because of the volatility of Bitcoin and other popular cryptocurrencies. When the value of cryptocurrencies fluctuates significantly in a short period, it can harm the miners' margins and bottom line.
The most significant risk is that of regulatory intervention. For years, governments worldwide have searched for ways to address concerns about using cryptocurrencies in unlawful activities. In March 2022, the Biden administration called federal regulators to assess cryptocurrencies' broad risks and benefits. In addition, President Biden recently pledged to support cryptocurrencies' development and restrict their illegal uses.
Should You Invest?
As both MARA and RIOT rely heavily on the price and regulations of Bitcoin and other cryptocurrencies, current and potential investors must always remain vigilant. Sentiment surrounding digital assets has been known to change as quickly as their prices. 
Both companies, however, are well-positioned to benefit from a potential rise in Bitcoin and other leading cryptocurrencies. If digital assets can achieve higher price stability, RIOT and MARA would likely both be benefactors and should appeal to investors bullish on cryptocurrency.