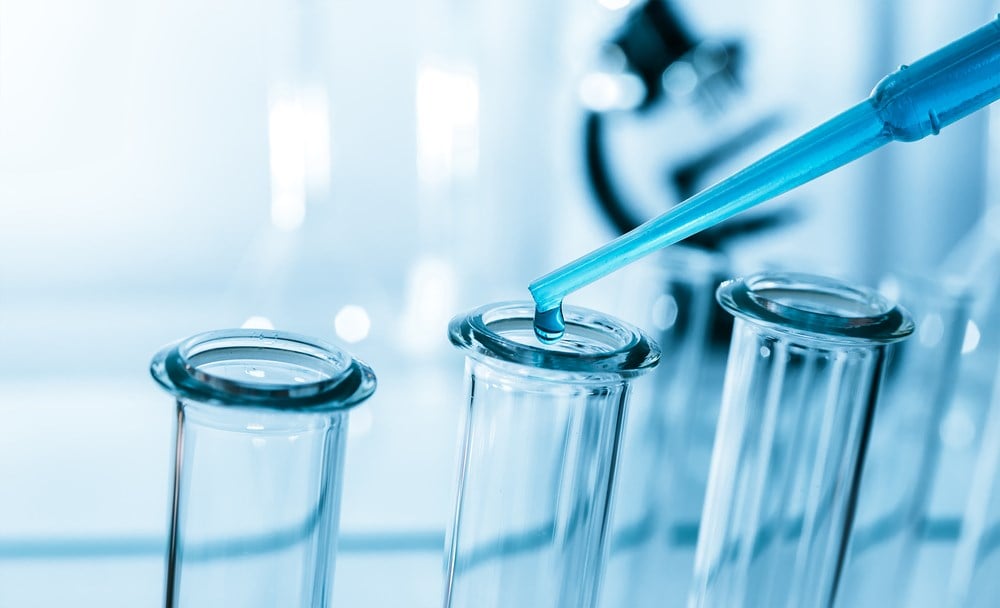 Legend Biotech Corporation (NASDAQ: LEGN) is among the many healthcare names vying for a breakthrough in cancer treatment. Last week, the New Jersey-based company had just that.
On April 19th, a data leak revealed that Legend Biotech's Carvykti, a blood cancer therapy, performed extremely well in a recent study. Wall Street research firms sang high praises, with Guggenheim calling the results "highly impressive." JP Morgan said the data exceeded "even the loftiest of expectations."
In turn, Legend Biotech's share price jumped 20% in trading volume, which was more than 12 times the 90-day average. The stock continued to attract investors in what was a flat week for the major indices.  
The unexpected news has the mid-cap biotech set to record its best month ever. With momentum strong heading into April's final trading week, a 45% month-to-date gain may only get better. Impressive, considering the Nasdaq Biotech Index is up only 4% this month.
Legend Biotech's sudden surge is in sharp contrast to its early pandemic IPO days. The stock fell nearly 40% from its June 2020 debut when the biotech index was flying on Covid vaccine hopes. But with the market's focus back on promising treatments for cancer and other life-threatening diseases, Legend has now tripled off its bottom to a record high. Analysts see more green ahead.
Why Is Legend Biotech Stock Rising?
A leaked abstract on Carvykti from a phase 3 trial has sent Legend Biotech stock to new heights. Data showed that just one dose of the multiple myeloma drug lowered the risk of tumor progression and death by 74% compared to standard of care therapies. The information got into the hands of industry publication Fierce Pharma, creating significant social media buzz.
Legend Biotech is developing Carvykti alongside healthcare giant Johnson & Johnson's Janssen unit which adds instant credibility. Already approved by the Food & Drug Administration (FDA), the drug is going head-to-head with Bristol-Myers Squibb's Abcema in the multiple myeloma market. The astounding efficacy rate suggests Carvykti may have the edge. 
Prior to the data leak, Legend appeared to be having a hard time keeping up with Carvykti demand. On April 14th, it inked a three-year deal to have Novartis help manufacture the drug. 
The chimeric antigen receptor T-cell, or CAR-T therapy, is one of several cell-based immunotherapies in Legend's drug development pipeline. The company has programs in various stages for colorectal, esophageal, gastric, pancreatic and other forms of cancer.
What Else Is Driving Legend Biotech's Surge?
Legend Biotech was on the move well before the Fierce Pharma leak. Earlier this month, an SEC filing showed that Carvykti sales were $72 million in the first quarter of 2023. This is more than 60% of the $117 million in revenue that the company generated in all of 2022. 
For the lead program to be off to such a strong start in 2023 is a very positive sign. If Carvykti sales maintain this pace throughout the year, Legend's year-over-year top line growth would be around 150%. Based on the manufacturing ramp, chances are it comes in even higher. 
Some recent personnel moves have also brightened the spotlight on Legend. On April 3rd, the company announced a new strategic advisory board (SAB) to oversee its growth initiatives. The board includes a pair of well-regarded biotech industry veterans — former Biogen CEO Michel Vounatsos and former Alnylam Pharmaceuticals CEO Dr. John Maraganore. In addition to establishing the SAB, Legend announced the hiring of Dr. Mythili Koneru as Chief Medical Officer, who served in the same role at cell therapy specialist Marker Therapeutics.
Is it a Good Time to Invest in Legend Biotech Stock?
The extreme move up the charts and multiple technical indicators suggest Legend shares are overbought. Investors looking to ride this momentum story may be better off waiting for a low-volume profit-taking pullback to present a better entry point. Given how volatile biotech names can be, a return to the low-$60's or $ 50s wouldn't be unreasonable.
Regardless of investment timing, however, Legend's long-term growth prospects got a major boost. Carvykti seems to be gaining traction in its market and the latest data point suggests demand will only strengthen. As the third most common blood cancer, multiple myeloma has a high unmet medical need globally.
Even before last week's leak, Wall Street was unanimously bullish on Legend. The consensus price target of $75 may increase as analysts digest the recent news and market opportunity. 
Last week, BTIG gave the stock a Street-high $85 target that could be mimicked, if not raised, in the weeks ahead if the news flow stays positive. And if Carvykti's mounting success can be duplicated with other pipeline candidates, this biotech's long-run stock performance could become legendary.