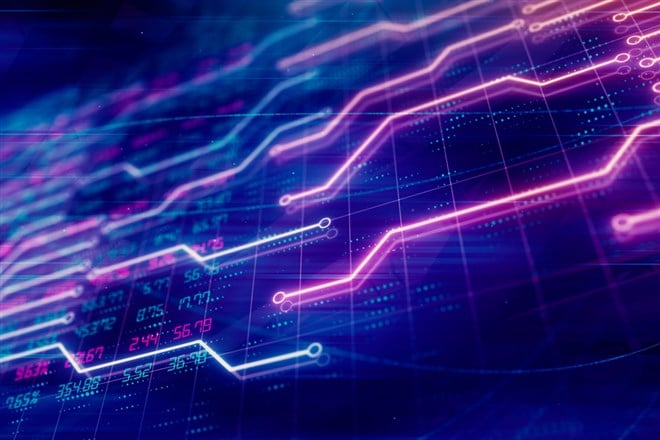 What do technology stocks have in common with the 1999 St. Louis Rams?
Both are amazing worst-to-first stories.
Ok, so this year's technology stock reversal isn't as impressive as the Rams' Super Bowl victory the year after a 4-12 season. Still, tech's leadership to kick off 2023 marks a stark reversal from last year's woeful downturn.
What's more intriguing is the broad-based nature of the recovery. Instead of depending on Apple, Alphabet and Microsoft to lead the charge, the sector is getting major contributions across industries. Semiconductor companies and Internet plays are off to particularly fast starts.
As the stock market's version of "The Greatest Show on Turf," technology is outperforming at an unusual time. The economically-sensitive group has historically led coming out of a recession, not heading into one. Could this mean the widely prescribed U.S. economic downturn will be averted?
Just in time for Valentine's Day, investors are shunning recession fears and falling back in love with tech stocks. If the tech rally does indeed continue, these three names could play a starring role.
What Is Driving the C3.ai Stock Surge? 
C3.ai, Inc. (NYSE:AI) tripled out of the gates this year, before profit taking set in. Still, the artificial intelligence software provider is up roughly 100% this year — and weak volume on the downslope suggests bulls remain in control.
The stock has attracted a lot of interest largely because of ChatGPT. The AI-based chatbot's stunning success in producing all sorts of content is shaking up the tech landscape. Its potential to reshape how we learn, work and live is attracting billions of investment dollars from Microsoft and pushing Google and others to accelerate its AI ambitions. In turn, AI-related stocks are red hot.
With C3.ai, the rally is about more than AI sympathy. In January 2023, the company launched C3 Generative AI for Enterprise Search as an initial piece of its broader AI software suite. The product allows users to tap into its natural language interface to find data across an organization's IT infrastructure.
The insight it generates is intended to have a widespread application in several sectors, including energy, healthcare, financial services, industrials and defense. 
Last week, C3.ai was awarded a contract from the U.S. Air Force to provide mission-critical AI solutions for flight data programs. The company's growing influence with the military and the attention brought by ChatGPT could make it a big winner this year. Bearish Wall Street analysts could be playing catch-up for months to come.
Does MicroStrategy Still Have Squeeze Potential?
MicroStrategy, Inc. (NASDAQ: MSTR) was another early tech two-bagger. Among U.S. large and mid-cap tech stocks, only C3.ai has a better year-to-date return. Two forces have propped up the analytics platform provider outside of its core business.
First, a cryptocurrency market rebound has helped crypto stocks unthaw from a deep crypto winter. The company's obsession with buying and selling Bitcoin exposes it primarily to crypto market developments rather than the recurring revenue generated by its software. 
Second, the unexpected rally in crypto assets left short-sellers scrambling to cover their bearish bets. Along with Coinbase, Marathon Digital and Riot Blockchain, MicroStrategy has long been a popular target of crypto skeptics. MicroStrategy's massive 44% short float makes it still highly prone to crypto flare-ups. If the capital markets stay in risk-on mode, it wouldn't be surprising to see more short squeezes this year.
Ironically, MicroStrategy's fourth-quarter earnings release in early February marked the beginning of the recent pullback. The results fell short of the consensus, but that didn't deter Canaccord Genuity from taking a bullish stance. Citing MicroStrategy's unique position as enterprise software and digital assets dual-threat, the analyst slapped a $400 target on the stock. 
Is it a Good Time to Invest in Rumble Stock?
Rumble Inc. (NASDAQ: RUM) is up more than 50% this year thanks to a growing lineup of content on its independent video platform. A flurry of new shows added to Rumble Exclusives, and Rumble Locals has brought renewed attention to the beat up stock. For instance, Internet personality Bob Menery brought his comedic play-by-play style to this year's Super Bowl — and given his 3.3 million Instagram followers, he could attract subscribers to the Rumble platform.
Despite a stampede of live streaming competition, Rumble's recent launches could lead to rising subscription revenues. Like most streaming challengers, Rumble operates at a net loss, but profits may not be far away. The analysts covering the stock project positive earnings could arrive within two years.  
On top of a brighter financial outlook, Rumble benefits from Netflix's recovery from its May 2022 bottom. Better-than-expected subscriber numbers have breathed new life into Netflix shares and seem to have drawn investors to sell off streaming plays of all shapes and sizes. 
The light volume accompanied by this year's rally is, however, the reason for caution. Trading activity comparable to what Rumble saw in its early SPAC days would be better to see before getting ready to rumble into this early tech leader.