09/21/2023, London // PRODIGY: Feature Story //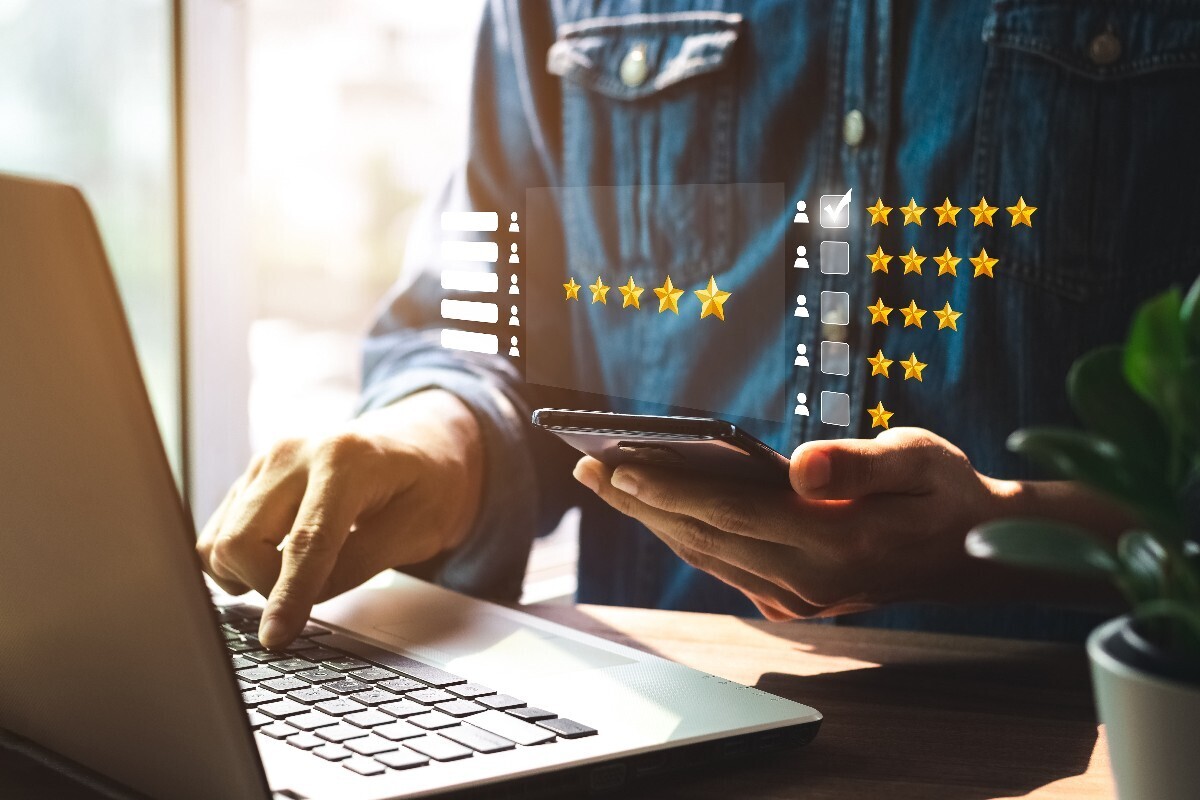 Absolute Translations certified translation services remains one of the highest-rated professional translation companies across the UK, with verified customer reviews accumulating to award the business a rating that is consistently as high as 4.8 and 4.9 out of five stars. These customer scores mean the company is categorised as Excellent by Trustpilot, the top accolade given by the third-party review site.
Of all the clients providing a testimonial, 88% found the service outstanding, awarding a 5-star review, indicating that the translation services and customer support were of the best possible quality.
As a translation business that has grown remarkably over recent years, this social proof supports the company's position as a leading translation provider, specialising in native-speaking translation in over 200 languages and dialects.
Customer Reviews of Absolute Translations
Excerpts from recent reviews, verified by Trustpilot as having been left by authentic customers, focus on speed, efficiency and value for money, many noting that clients have chosen to return to the translation provider multiple times as a reliable provider of accurate, technical and professional translation services.
I Gokkaya says that Absolute Translations was 'very accommodating and professional', completing an urgent translation within 24 hours.
A Munir reports a similarly positive experience, reporting that the business 'did a fantastic job [with a] very fast turnaround.' This reviewer also notes that they were provided with several price options and were able to select the translation solution that felt most suitable.
Other customers have commented on the first-class service, friendliness of the team, explanations and advice and ability to provide translations for multiple purposes, from official certificate translations to commercial, technical, financial and tax-related documentation.
A representative from Absolute Translations responds to every review to recognise the thoughts shared by customers, acknowledging all the feedback provided and ensuring this is relayed back to the relevant team.
Sergio Afonso, CEO of Absolute Translations says, "We are incredibly grateful to every client who takes the time to provide us with a review – we have a strong emphasis on client satisfaction and value every piece of feedback we receive as we continue to expand, grow and build on our fantastic reputation.
Alongside our ISO accreditations, the support of our many return clients in helping us achieve and maintain an Excellent rating on Trustpilot demonstrates our commitment to quality, as we strive to ensure every client is delighted with the translations, transcriptions and interpreting services we deliver."
The Value of Trustpilot Ratings for Translation Providers
Research indicates that 87% of consumers throughout the US and UK rely on Trustpilot reviews or consider promotions and advertising more trustworthy where the company features its Trustpilot star rating or the independent review site's logo.
Prospective buyers and clients increasingly conduct their own research before selecting a company to purchase a product or service from. Trustpilot is the best-known source of free information provided by genuine previous customers.
In translation, independent reviews are particularly influential, where customers need to assess not only the quality of the service provided and the value on offer but also the skill and expertise of a translation agency. Having the assurance of flawless translation is imperative for any translation project where the finished work must be accurate, understandable, and word-perfect.
Trustpilot explains that:
Businesses with under 10,000 reviews have their rating recalculated immediately whenever a customer submits a new rating.
Ratings are based on the time span and frequency of reviews left, meaning a business with a high proportion of positive recent reviews will be rated higher than one reliant on older testimonials.
Scores from 3.8 to 4.2 are considered good, with any rating from 4.3 and up to 5 categorised as Excellent.
Absolute Translation's current rating puts it solidly inside the Excellent rating tolerance, indicated by a dark green star used in the Trustpilot colour-coding system.
About the Absolute Translations Service
Founded over 20 years ago, Absolute Translations began as a small business offering translations in just four languages. Today, it provides 27 specialist subject-based translations, from legal to medical and technical translation, and was the first British translation company to achieve the ISO 17100:2015 certification.

The company has met this rigorously audited accreditation standard by introducing comprehensive quality controls, verifying the qualifications and sector experience of each translator, and using pre-production processes to assure clients of accuracy and end-to-end project management.

Prospective customers can browse translation services through the company's website, request an immediate quotation through the intuitive 'quick quote' form, and download a complimentary eBook providing insights and guidance about the best way to approach a translation strategy.

Read more about Absolute Translations - Absolute Translations Helps Businesses Expand Globally with Expert Translation Services

Media Contact:

Absolute Translations Ltd
Tel: 03335770767

About Absolute Translations

Absolute Translations understands the importance of quality and reliability and this comes at the forefront of our translation services. Our many years of experience have made it possible for us to work with some of the most talented professional translators as well as leading global brands around the world in more than 200 languages, with business translation services from our London, UK and European offices.

***

Source Company: https://www.absolutetranslations.com/



Source: Woya - Digital PR

Release ID: 745334

Source published by Submit Press Release >> Absolute Translations Achieves 'Excellent' Trustpilot Review Status With Over 2,000 Ratings