09/19/2023, Columbia Station, OH // PRODIGY: Feature Story //



EvenMix® is pleased to share that it has expanded its range of IBC tote mixers for farming and agriculture. EvenMix mixers have been used in several industries, including chemicals, oil and gas, mining, water treatment, personal care, polymer adhesive, ink paints and coatings, food, and beverage, among many others. Its IBC tote mixers have proven useful in the agriculture and farming industry as well. Large-scale farming requires fertilizers, pesticides, and herbicides to be mixed in an even and consistent manner. Most of the time, these chemicals would sit for weeks and months before they are even used.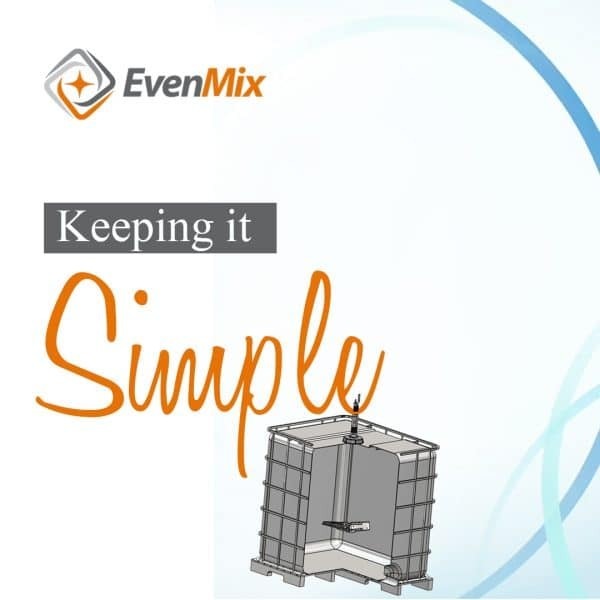 There is a need for equipment that can mix the ingredients well before getting loaded into the sprayer. EvenMix® IBC tote mixers for farming have proved to be the best in the industry. These are low-weight mixers backed by high-quality engineering. The air-powered mixers weigh around 9 pounds, and the electric-powered mixers weigh around 12 pounds. A majority of mixers available in the market weigh anywhere between 25 and 100 pounds. The IBC tote mixers by EvenMix make it easy for employees to carry them around without difficulty or inconvenience.
What's more, is that the IBC tote mixers by EvenMix are not installed at the bottom of the drum but at the top. Conventional mixers need to be fixed at the bottom to mix the liquid and are mostly attached to the specific drums, and removing, cleaning, and fixing them every now and then is quite a daunting task. EvenMix IBC tote mixers for farming have taken mixing to a whole new level. One mixer can be used for multiple mixing needs. They can be removed easily, cleaned, dried, and used for other tasks, thereby saving costs on investing in different mixers for different uses.
EvenMix mixers are built tough. They are designed and built in the USA. The entire manufacturing takes place in a sprawling, state-of-the-art factory in Cleveland, OH. The company takes pride in its products as it boasts durability, functionality, quality, and pricing. Those working in agriculture face unique mixing challenges that EvenMix IBC tote mixers can take care of. The mixers mix and restore separated products, keep ingredients from settling down and clogging the equipment, and are low in weight, making them easy to move around the warehouse or factory. The blades also help avoid cross-contamination of liquids while being used in different drums.
To learn more, visit https://evenmix.com/agriculture/.
About EvenMix
EvenMix is best known for using the latest technology and aerospace engineering design to build pump technology and state-of-the-art variable pitch blades, bringing true mixing technology. The mixing blades do away with having a pin when installed, and the blades can be used at the bottom. It also means that the blades or mixers can be used in both plastic and linear drums.
###
Media Contact
EvenMix
13676 Station Road. Columbia Station, OH 44028
Phone: (440)236-6677
Email: info@evenmix.com
Website: https://evenmix.com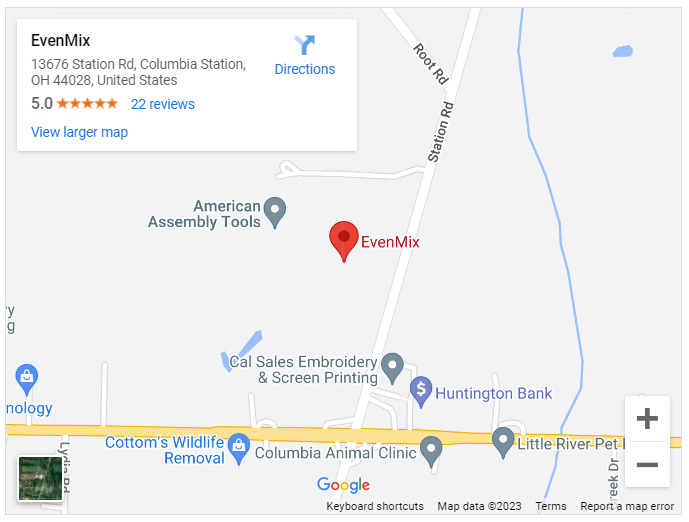 Source: 38 Digital Market News

Release ID: 737774

Source published by Submit Press Release >> EvenMix® Updates and Expands IBC Tote Mixers for Farming