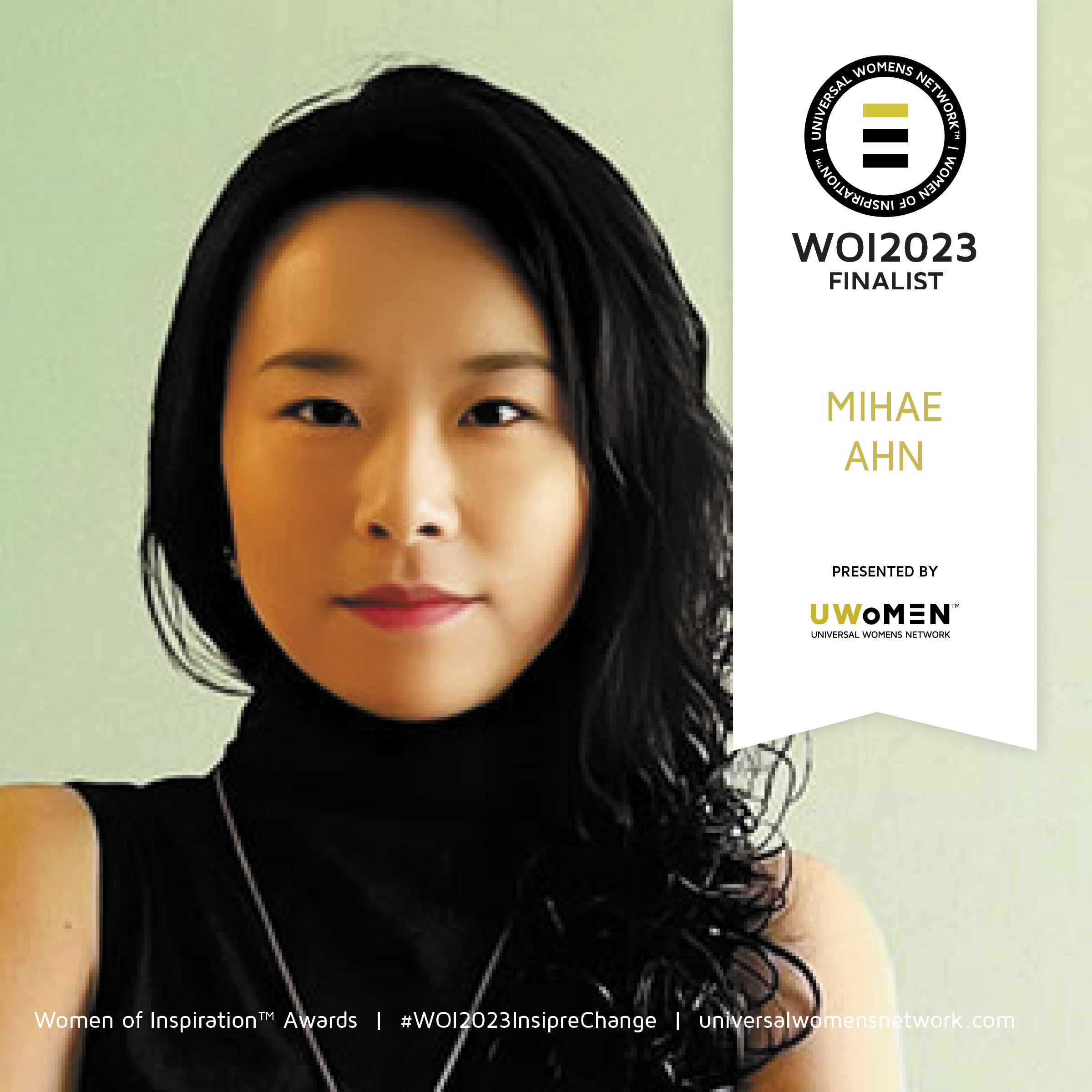 ProserveIT Corporation, a modern IT specialist and trusted technology advisor, is proud to announce that Mihae Ahn, a dedicated professional within the organization, has been selected as a finalist for the prestigious 2023 Women of Inspiration™ Award presented by the Universal Womens Network™. This recognition celebrates the outstanding achievements of women who have consistently demonstrated exemplary leadership, inspiration, and motivation in their respective fields.
Mihae Ahn, Vice President of Marketing at ProserveIT, has played a pivotal role in partnering with technology giants like Microsoft and Meta and helping organizations adopt cutting-edge technologies. She has assumed a role of Chief Diversity Officer and has led various equity, diversity, inclusion, and belonging (EDIB) initiatives. Her unwavering commitment to EDIB has made her a standout leader within the organization and the tech industry at large.
To amplify her voice and effort around EDIB, Mihae Ahn has recently published a book, Perfectly Incomplete: Stories of fighting imposter syndrome, unleashing passion, and dreaming big that will inspire you to live your authentic life.
The Women of Inspiration™ Awards, now in their ninth year, honor women who have made significant contributions across diverse industries, transcending barriers, and setting a powerful example for others to follow. Mihae Ahn's nomination as a finalist underscores her dedication to driving positive change and inspiring future generations of women.
The theme for this year's awards is "Inspire Change," reflecting the urgent need to accelerate progress toward gender equity. According to the World Economic Forum, achieving gender parity may still take over a century, emphasizing the critical importance of visible female leaders who can inspire change now.
"Mihae Ahn embodies the spirit of the award," said Eric Sugar, President, at ProserveIT. "Her dedication, passion, and leadership serve as a beacon of inspiration for all of us. We are incredibly proud to have Mihae represent ProserveIT as a finalist for this prestigious award."
The Women of Inspiration™ Awards ceremony will take place on November 3, 2023, at the Metro Toronto Convention Center (MTCC) John Bassett Theatre. The event will feature an Oscar-style gala with a red carpet, a celebrity keynote, live performances, awards presentations, and a DJ After Party. More information about the ceremony and ticket purchase are available here. 
For more information about the event, check out the The Universal Womens Network™ announcement here.
About ProServeIT Corporation  
Established in 2002, ProServeIT Corporation was one of the first Canadian Microsoft Partners to spearhead the adoption of Cloud computing. As a modern IT specialist and trusted technology advisor, ProServeIT continues to help organizations in various industries to unlock their digital future and turn technology into a true business enabler. ProServeIT is headquartered in Oakville, Ontario, with offices in Prince Edward Island (Canada), Illinois (United States), New Mexico (United States), Paris (France), and Ho Chi Minh City in southern Vietnam. ProServeIT is a people-first organization, and its employees aim to live out its three core values on a daily basis: People Matter. Be Like Gumby. Do It Right. Your success matters to us. Partner with ProServeIT and unlock your organization's digital future.
Media Contact
Company Name: ProServeIT
Contact Person: Caleb Harper
Email: Send Email
Country: United States
Website: https://proserveit.com/