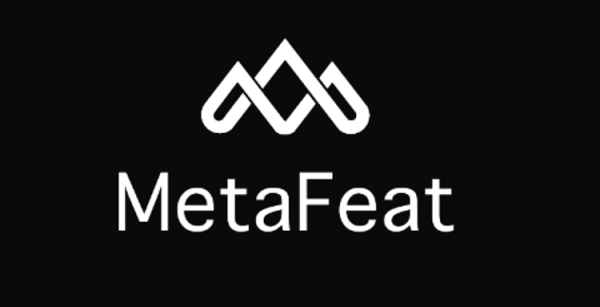 MetaFeat, a prominent player in the rapidly expanding world of digital art, introduces its latest offering - The Genesis Collection. Led by accomplished web developer and cryptocurrency advocate, Ahmad Haji, the collection sets the tone for future NFT trends. Eager collectors can expect the series to debut on OpenSea within a few weeks. Positioned as one of the hottest new NFT projects, this series is scheduled to be available on OpenSea in the ensuing a few weeks. 
Distinct from many NFT collections in the market, and more than a passing NFT trend, The Genesis Collection uniquely integrates ancient stories from the Book of Genesis with advanced artificial intelligence. This fusion creates digital artwork that connects universally. While the AI draws from Genesis verses, it's essential to note that the emphasis is on the universality of the stories and not religious advocacy.
Ahmad Haji states, "The purpose of this collection is not to promote any religion but to share inspiring stories that are recognized and revered across multiple faiths."
The collection is split into two distinct segments: the Standard Class and the Signature Class. Together, they comprise 1,533 one-of-a-kind ERC721-type NFTs.
With an increasing interest in the metaverse and upcoming NFT projects, MetaFeat utilizes platforms like Spatial.io to give brands a unique space in this digital realm. Beyond mere ownership, those possessing pieces from The Genesis Collection have the opportunity to host and profit from virtual events – a nod to the collection's versatility and reach
Incorporating philanthropy into its business ethos, MetaFeat pledges 10% from the sales of the Standard Class and 30% from the Signature Class to support renowned children's charities: Compassion International, Children International, and Save the Children. 
For those looking for comprehensive information about The Genesis Collection, its charitable aspects, and the broader vision, a detailed whitepaper is available on MetaFeat's official website.
As MetaFeat unveils this blend of age-old narratives and modern technology, the company invites global audiences to immerse themselves in this unique intersection of art and purpose.
For further insights and press interactions:
Visit:
• MetaFeat's Official Website
• MetaFeat's OpenSea page
Engage on Social Platforms:
• Twitter: MetaFeat
• Instagram: metafeat.io
About MetaFeat:
Charted by Ahmad Haji, MetaFeat's journey from its inception in web development to its formidable presence in the NFT realm by 2019 has been nothing short of spectacular. As NFT trends evolve, the brand, teeming with innovation, has championed a unique narrative-driven approach, harmonizing AI prowess with gripping stories. Through initiatives like The Genesis Collection, MetaFeat envisions uniting time-honored wisdom with modern technology, always anchoring on tangible, real-world impact.
Media Contact
Company Name: MetaFeat
Contact Person: Ahmad Haji
Email: Send Email
Country: United Arab Emirates
Website: https://metafeat.io/