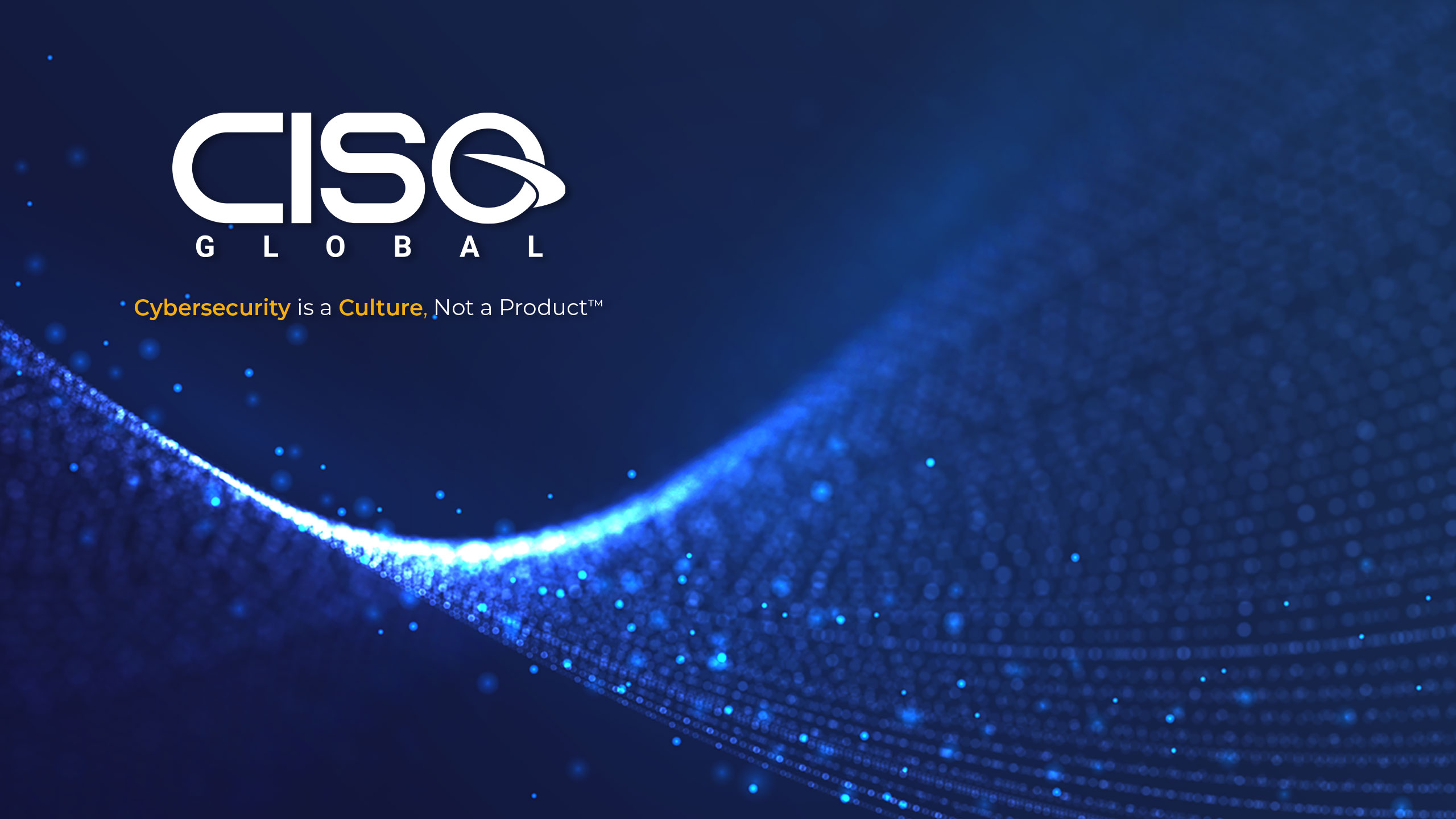 Cybersecurity used to be a word people heard but seldom reacted to. And that disregard may have been acceptable several years ago. But not anymore. The sophistication of cybercrime, which attacks individuals and billion-dollar companies, and everyone in between, should not be taken lightly. In fact, in no uncertain terms, an immediate call to action is required. That includes those that one would think are already well-protected, like Lockheed Martin (NYSE: LMT), who actively develop highly specialized defense utilities, and Tesla (NASDAQ: TSLA), which most know as the largest and most successful EV company in the world.
Truth be told, both may have been wholly insulated a year ago, and there's no finger-pointing that they aren't currently. But the pace of technology ensures the alarming reality that what was impenetrable a year ago can be fodder to cyber criminals today. Gone are the days when lone-wolf hackers targeted specific entities with anonymity as a shield.
That changed with the advent of Bitcoin, which revolutionized the digital landscape, enabling wealth transfer with relative anonymity. Of course, that new age of decentralized activity came with consequences. It attracted the attention of large, well-funded criminal organizations, including highly-sophisticated state-sponsored adversaries that have continuously unleashed a barrage of malware, predominantly Ransomware, upon the vast expanse of the internet. And they show no prejudice. In today's interconnected world, if you use the internet, you are a target, and a war is being waged against you. Worse, most are battling an arsenal they can't defend, with Ransomware a preferred weapon.
Don't Underestimate The Veracity Of Ransomware
This malicious software encrypts a user's files and demands a ransom to restore access or decrypt the files. However, succumbing to the ransom demands does not guarantee resolution but often leads to ongoing extortion. And companies, more times than not, remain vulnerable. That's because our adversaries constantly evolve and modify Ransomware to outsmart the latest security measures. These intentional mutations are meticulously designed to enrich them at our expense. Remember, while people and businesses focus on whatever it is they do, cyber criminals devote 24/7 to developing more sophisticated attacks. And their target range just got wider.
The prevalence of cybercrime, especially with the integration of AI-enhanced social engineering and brute force attacks, has pushed the cyber war into the realm of existential threat. And no longer is the battle outcome favoring the innocent. To grasp the magnitude of lost value, consider that in 2022 alone, reported losses and damages caused by cybercrime amounted to a staggering $6 trillion worldwide, positioning cybercrime as the world's third-largest GDP. There are efforts to defend, evidenced by global expenditures of $282 billion and counting, to create firewalls.
However, the almost pure focus on products and a lack of cohesive implementation have limited the effectiveness of these initiatives. That led to the rightful conclusion that a potent combination of skilled cybersecurity experts and cutting-edge technology must be deployed with precision to triumph in the cyber war. This is precisely the culture and value proposition embodied by CISO Global (NASDAQ: CISO), offering its customers a mix of security and compliance experts fortified by state-of-the-art proprietary technology. But don't consider CISO as an exclusively cyber security products company.
CISO Global Is Transforming the Cybersecurity Mindset
"Cybersecurity is a Culture, not a Product" is a more accurate representation and is the trademark of CISO Global. More than excellent at what they do, CISO is at the forefront of a revolutionary mindset shift regarding cybersecurity, reshaping the concept from a product-centric approach to an ingrained cultural mindset. While state-of-the-art technology is essential, its efficacy lies in the hands of skilled cybersecurity professionals capable of deploying it effectively. CISO Global is pioneering this new mentality, placing education and cultural transformation at the core of its mission to combat ransomware. And they don't provide one-size-fits-all solutions.
Knowing that every network is unique in IT architecture, size, scale, and location, CISO Global implements security solutions as diverse as the attack surfaces they safeguard, the pillars being education and cultivating a culture of security. That message is provided through workshops, seminars, platforms, supplementary services, and training programs, where CISO Global actively engages potential clients, empowering them to comprehend the constantly evolving tactics used by cybercriminals and equipping them with the knowledge to fortify their defenses. The message given is clear: by fostering understanding and awareness of cybercrime, ransomware, and its implications, CISO Global empowers individuals and organizations to adopt a proactive rather than reactive stance against cyber threats.
A Multifaceted Approach To Effective Defense
To do so, CISO evaluates every facet of a company, the goal being to instill a security culture. From the CEO to the mailroom staff, each individual must be included and understand their role in defending the organization – in the actions they take, the systems they architect, technologies they use or manage, and even business decisions. Look at it this way. A military's efficacy lies in aligning diverse service units and teams toward the common goal of safeguarding a nation. While only a fraction of active-duty military personnel directly engage the enemy, all members still work daily with an awareness of and dedication to this shared purpose. Cybersecurity, much like the military, must do the same thing; encompass an army of specialized service groups that unite in their commitment to defending from attacks.
Enhancing a collective defense against ransomware starts with compliance, the first step that presents the network roadmap and security playbook. Like cybercriminal tactics, compliance must evolve alongside the network and adapt efficiently to the ever-changing threat landscape. In a multi-pronged defense, gap analysis and penetration testing identify areas for improvement and vulnerabilities ripe for exploitation by ransomware. Audit teams ensure adherence to cyber regulations and standards, providing third-party validation for network counterparts. 
Ongoing training keeps the entire organization updated with the latest ransomware threats and best practices to fortify network security. Security Operation Centers monitor networks, employing constant vigilance to scan for ransomware and signs of security breaches. Remediation teams promptly address network gaps and vulnerabilities that ransomware may exploit. At the same time, Incident Response units act as frontline warriors, defending networks against breaches and ransomware attacks.
Here's an important consideration. Whether these teams are internal or external to a company, working alongside their IT departments or under the banner of organizations like CISO Global, their efforts must be coordinated and unified, driven by CISO Global advice: a culture of security.
CISO Global Offers Next-Generation Tools Today
But there's more work to do. To effectively counter a motivated and sophisticated enemy continually upgrading its arsenal, deploying the most up-to-date technology becomes paramount. CISO Global helps check that box, equipping its clients with proprietary solutions meticulously designed to repel, defuse, and incapacitate ransomware, even after it has infiltrated a network. Similar to a vaccine, CISO technology significantly enhances a network's resilience against attacks.
The defense doesn't end there. By consolidating global security teams, CISO continually accumulates security intellectual property, subjecting it to rigorous testing, refinement, and subsequent deployment as part of a comprehensive security solution. To monetize that property, the company recently announced the establishment of an intellectual property holding company, allowing licensing of these solutions to other security providers, managed service providers (MSPs), and insurance companies. They've done more.
Know this- despite many product-centric companies' claims, no "magic bullet" solution can halt all security attacks. To maximize effectiveness, a combination of internal and external solutions must be expertly deployed and continuously monitored by dedicated security professionals. More simply, as the malicious actors evolve, which can be daily, so must our defenses.
Uniting Forces To Effectively Battle Cyber Crime 
That's the CISO Global difference. And its expertise and collaboration with industry giants come at a crucial juncture. In 2023, cyber threats to businesses will continue to be incessant, evolving, and increasing in magnitude. Moreover, motivated by the potential for trillions of dollars in illicit gains, these adversaries are becoming more automated, well-funded, and sophisticated in their attacks.
Financial institutions, healthcare organizations, and government networks have long been prime targets, with attacks skyrocketing after a brief reprieve in 2022. Now, the entire economy finds itself under siege. Fortunately, cyber criminals' objective is not destruction; it's the acquisition of monetary assets. While complete immunity remains elusive, attacks can be mitigated by cultivating a security-driven culture that combines talent with next-generation weaponry.
The best way to understand the CISO Global philosophy is to consider the words CISO Global's CEO alluded to in an op-ed published in Forbes. In the words of Sun Tzu, as recorded in "The Art of War," "If you know the enemy and know yourself, you need not fear the result of a hundred battles." These words encapsulate the essence of the ongoing battle against ransomware and cybercrime. Everyone must adapt as the threat landscape evolves, united in purpose, armed with knowledge, and fortified by a resilient cybersecurity culture. Only then can the cybercrime challenges ahead be battled with confidence. 
One of many but emerging as a sector leader, CISO Global is well-armed and, as importantly, providing security relief to those that need it most. Everyone.
Disclaimers: Hawk Point Media Group, Llc. is responsible for the production and distribution of this content. Hawk Point Media Group, Llc. is not operated by a licensed broker, a dealer, or a registered investment adviser. It should be expressly understood that under no circumstances does any information published herein represent a recommendation to buy or sell a security. Our reports/releases are a commercial advertisement and are for general information purposes ONLY. We are engaged in the business of marketing and advertising companies for monetary compensation. Never invest in any stock featured on our site or emails unless you can afford to lose your entire investment. The information made available by Hawk Point Media Group, Llc. is not intended to be, nor does it constitute, investment advice or recommendations. The contributors may buy and sell securities before and after any particular article, report and publication. In no event shall Hawk Point Media Group, Llc. be liable to any member, guest or third party for any damages of any kind arising out of the use of any content or other material published or made available by Hawk Point Media Group, Llc., including, without limitation, any investment losses, lost profits, lost opportunity, special, incidental, indirect, consequential or punitive damages. Past performance is a poor indicator of future performance. The information in this video, article, and in its related newsletters, is not intended to be, nor does it constitute, investment advice or recommendations. Hawk Point Media Group, Llc. strongly urges you conduct a complete and independent investigation of the respective companies and consideration of all pertinent risks. Readers are advised to review SEC periodic reports: Forms 10-Q, 10K, Form 8-K, insider reports, Forms 3, 4, 5 Schedule 13D. For some content, Hawk Point Media Group, Llc., its authors, contributors, or its agents, may be compensated for preparing research, video graphics, and editorial content. HPM, LLC has been compensated up to ten-thousand-five-hundred-dollars via wire by a third party, Trending Equities,to provide research, editorial production, video graphics, and syndication services for CISO Global, Inc. for a one month period ending June 25, 2023. As part of that content, readers, subscribers, and website viewers, are expected to read the full disclaimers and financial disclosures statement that are attached to this content. The Private Securities Litigation Reform Act of 1995 provides investors a safe harbor in regard to forward-looking statements. Any statements that express or involve discussions with respect to predictions, expectations, beliefs, plans, projections, objectives, goals, assumptions or future events or performance are not statements of historical fact may be forward looking statements. Forward looking statements are based on expectations, estimates, and projections at the time the statements are made that involve a number of risks and uncertainties which could cause actual results or events to differ materially from those presently anticipated. Forward looking statements in this action may be identified through use of words such as projects, foresee, expects, will, anticipates, estimates, believes, understands, or that by statements indicating certain actions & quote; may, could, or might occur. Understand there is no guarantee past performance will be indicative of future results. Investing in micro-cap and growth securities is highly speculative and carries an extremely high degree of risk. It is possible that an investors investment may be lost or impaired due to the speculative nature of the companies profiled.
Media Contact
Company Name: Hawk Point Media
Contact Person: Editorial Dept.
Email: info@hawkpointmedia.com
Country: United States
Website: https://hawkpointmedia.com/