Lesa McClain's, The Stoplight: How God Is Operating In Your Life and Stoplight Prayers - Finding The Minutes To Be Grateful inspires readers to cultivate a stronger relationship with God to bring greater sense of joy, meaning and peace back into their lives.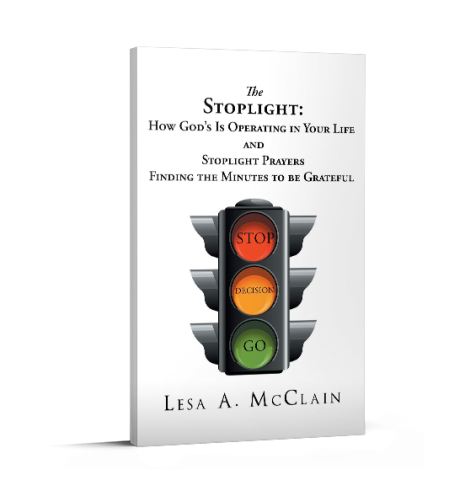 The Stoplight: How God Is Operating In Your Life And Stoplight Prayers - Finding The Minutes To Be Grateful is an empowering work of Christian Non-Fiction that offers ordinary people the chance to make extraordinary life changes, by restoring their faith in God. With practical exercises, advice and personal anecdotes, the book offers a veritable treasure-house of insight into how God works in our lives, in spite of our free will. Designed to restore hope to anyone who may feel hopeless, and strengthen the faith of anyone whose faith may be weak or in need of repair, the book offers real-life examples showcasing how God is always there to support us, and the many opportunities we have throughout our busy day to pray.
"Life has taught me there will be good days, bad days and days that we don't understand…but if we continue to believe in God, He will make a way," says author Lesa McClain. A devout Christian and multi-award-winning author, McClain specializes in writing works inspired by her religious background and beliefs. She writes with passion and purpose, with an ultimate goal of helping readers foster a stronger connection to God so they can overcome life's adversities. "I want others to believe that God is working in their lives, even though at times, it may seem like He's not listening to their prayers…He will answer our prayers when the time is right. I also want them to realize that praying is just speaking to God, and we all have opportunities to enhance our prayer life throughout our day."
Using the metaphor of an everyday traffic light, the book showcases how God is always working in our lives, sending us signs and messages, to guide us on a path of peace, purpose and joy. McClain explains that while God's stoplight has the same colors—green, yellow and red—the meanings may vary as they apply to our Father's presence in our lives. "Green" means your time has come and to move forward with His blessing. "Yellow" means to proceed slowly, in line with His Word and divine timing. "Red" means to slow down or stop, be patient, take rest, or ask for help when needed. As we go about our daily lives, McClain urges us to remember that God is the controller of our stoplights, offering strength, guidance and support when facing spiritual, physical, or mental battles.
McClain also provides a practical way for us to put these teachings into action. With Stoplight Prayers, prayers that you say when you have stopped in traffic, McClain provides a catalyst for small periods of prayer. She explains that there are many times during the day that you can pray: as you wake up, as you leave for work, if you come across an accident, and more, as prayer is simply a conversation with God, and that He is available at all times to listen. Ultimately, McClain shows us that God is always conspiring for our good, and when you trust God to carry your burdens, He will always take care of you.
A book that will enlighten your mind and warm your heart, The Stoplight: How God Is Operating In Your Life And Stoplight Prayers - Finding The Minutes To Be Grateful is available for sale on Amazon, Barnes & Noble and Apple iBooks. Readers who are looking for a renewed sense of hope when facing life's daily challenges are encouraged to purchase their copy today: https://www.amazon.com/Stoplight-Operating-Prayers-Finding-Grateful-ebook/dp/B094YT8KVN/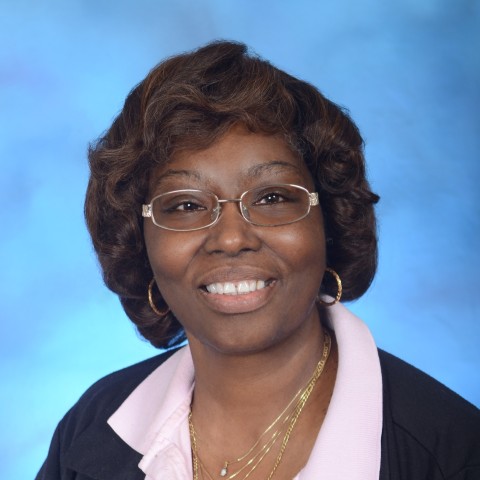 About the Author
The author, Lesa McClain, has been a writer and lover of poetry for as long as she can remember. She became a novelist, as she says, "when God gave me this book."
She retired from an automotive company where she had worked as a Process Engineer and Trainer. She is a skilled Mediator and has volunteered at a local mediation center. She works part-time as a tax preparer working in the family tax preparation business.
She is a proud mother (one daughter) and grandmother (one granddaughter - 8 yrs. old) and enjoys spending time with them. She loves watching her granddaughter discover the world around her and expressing her independence. She enjoys encouraging people of all ages to reach their potential, especially the younger generation who are just starting out. She has an encouraging word and a smile for everyone.
In her spare time, in addition to reading and writing poetry, she likes to read mystery thriller books, do crossword puzzles and cooking, always looking for a new dish.
Connect with Lesa McClain on Social Media
https://www.facebook.com/lesamcclain
https://www.linkedin.com/in/lesa-mcclain-08b6a158/
Media Contact
Company Name: Author News Network
Contact Person: Media Relations
Email: Send Email
Country: United States
Website: authornewsnetwork.com