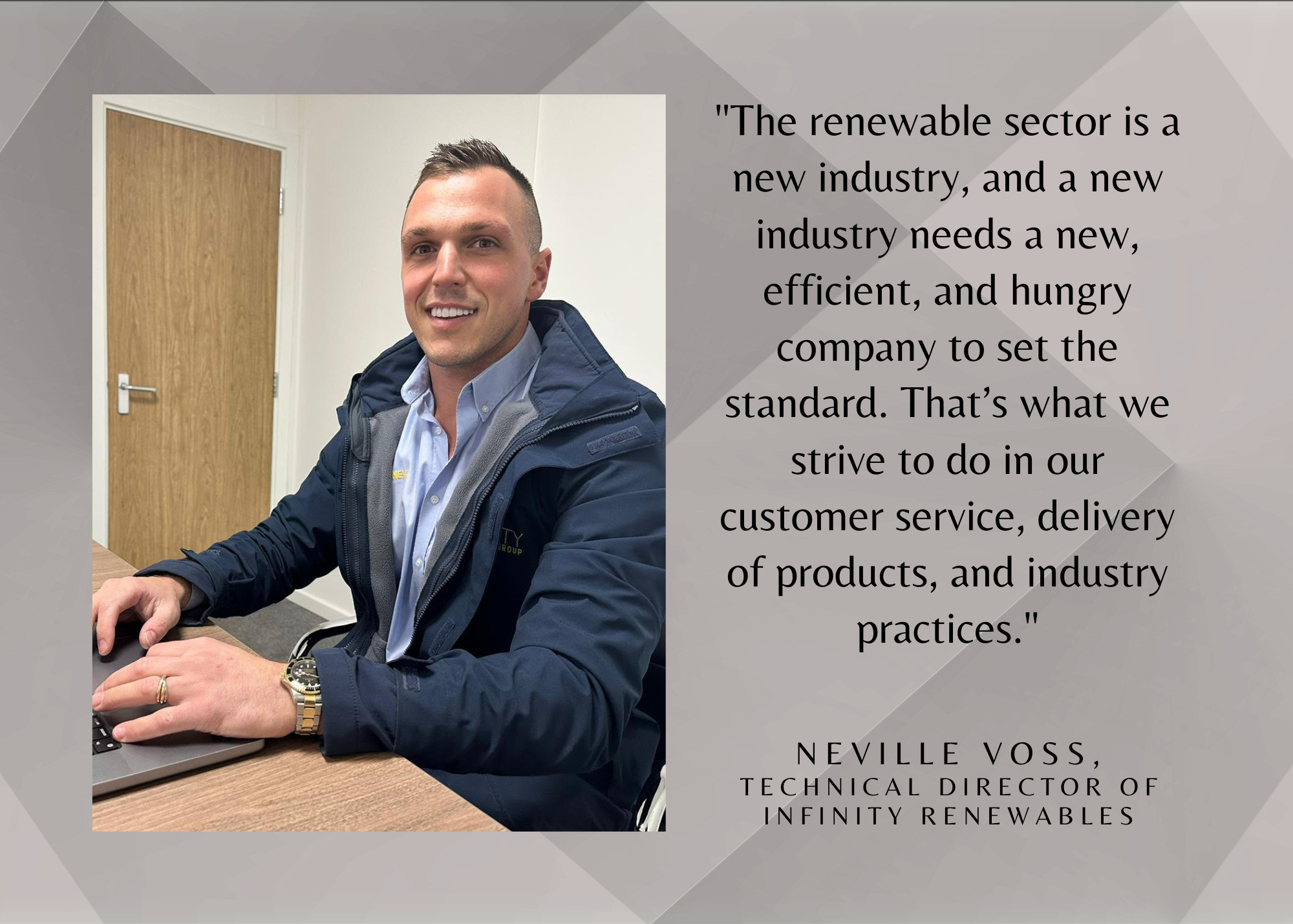 During the course of the interview, the technical director for Infinity Renewables, a United Kingdom-based green energy firm, revealed some fascinating ideas, insights, and opinions.
Hampshire, United Kingdom - May 9, 2023 - When Neville Voss, technical director and founding executive with the United Kingdom-based renewable energy firm Infinity Renewables, was approached about becoming the featured subject of a new professional profile, he agreed readily, eager to share his wisdom with the public. The profile, which was conducted by the editorial staff of an online periodical that focuses on business, technology, and thought leadership, was published on February 2, 2023.
At the outset of the interview, Neville answers a question regarding the inspiration for creating Infinity Renewables, crediting it as a group effort by the company's co-founders. "After spending decades in the renewable energy industry, my partners and I knew we could deliver products more efficiently than the companies that preceded us—and at a price more people could afford," he recalls, elaborating, "We merged our talents, bringing together a combination of diverse experience from different facets of the renewable energy industry to create Infinity. From the very beginning, we dedicated ourselves to outperforming our competition. The renewable sector is a new industry, and a new industry needs a new, efficient, and hungry company to set the standard. That's what we strive to do in our customer service, delivery of products, and industry practices."
Later in the profile, Neville Voss is asked how he measures success, both professionally and personally.   "One major thing we've achieved is business success, which is to say we've conducted a fantastic number of installations and run a great profit at the same time. Another measure of success for Infinity is customer satisfaction. In that respect, it's really important that we get feedback so we can tweak what we need to in order to give our customer the best experience possible," he replies, before addressing the second part of the question. "Speaking personally, I joined this industry with an eye to the future. It's so important that our children grow up to inherit a decent world, which means reducing our dependence on fossil fuels through renewable energy. So, for my part, success isn't really measured in money, but it's more to do with scale, achievement, and contributing to the happiness of future generations."
Anyone interested in reading this profile in its entirety will find it located here, while anyone curious to learn more about Nevill Voss is invited to visit his professional website.
About Neville Voss:
Neville Voss is a technical director for Infinity Renewables, a United Kingdom-based national renewable energy company located in Hampshire. As a young man, Neville earned a diploma in music studies and completed an advanced apprenticeship in fabrication. The rest of his knowledge and expertise has been self-taught through his work with different renewable energy companies. He is now an experienced electrician and teaches domestic solar panel installations across the Southern United Kingdom, where he also runs a training school.
To start his career, Neville traveled to Australia and became a salesperson for a solar panel company. The business quickly promoted him to the position of regional manager. After moving back to the UK, Neville earned his electrical certification, proceeding to shift his professional focus to solar power installation on commercial and domestic properties. In his free time Neville enjoys working out at his gym, spending time with his young family, and participating in motorsports.
Media Contact
Contact Person: Neville Voss
Email: Send Email
Phone: 07961875864
Country: United Kingdom
Website: https://nevillevoss.com/