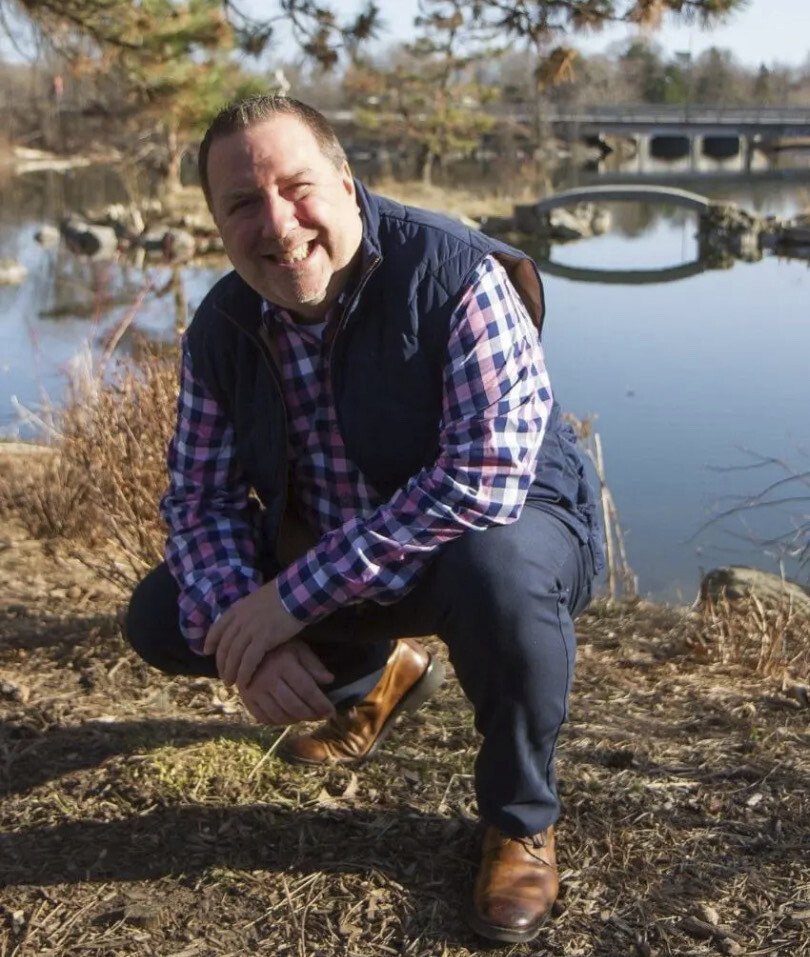 Mental Health! The term has gained significant prominence in the last decade, surpassing our awareness of it in previous years. Mental health affects nearly everyone, and perhaps this has always been the case, though we may have been oblivious to it. Unfortunately, it often takes tragic losses like Chester Bennington's suicide for us to acknowledge its importance. Nonetheless, one of the most positive developments is the rise of voices sharing their experiences of suffering.
One such voice is Robert Graves, who courageously penned a memoir titled 'I Rob Graves.' The title itself cleverly encapsulates his name and his struggles. In this memoir, he does a tremendous service to the world by openly discussing his journey through the AIDS epidemic and the challenges of living in a world that lacked acceptance. It was a world that preferred pain and suffering over acceptance and forgiveness until Graves initiated a change. 
Do you recall what you were like at the age of nine? Riding your bike in the middle of the street, playing carefree with family and friends? Unfortunately, Rob's experience was far from idyllic. His memories from that age are filled with gloom and a deepening depression. At 16, he received an official diagnosis of depression, and things only grew worse. Remarkably, Graves also recalls contemplating suicide at such a young age, carrying that burden for over 44 years. 
The roots of his struggles can be traced back to a fractured childhood. While Graves mentions that life in the suburbs was generally good, he subtly hints at his father's absence due to the need to work and provide for the family. Eventually, his parents separated, and his father became entirely absent. The impact of this can be understood when Graves describes his intense rage during the first Christmas after the separation, manifested in his extreme OCD-related behavior towards a simple Christmas tree. The rage was so overwhelming that it caused a young boy to pass out from exhaustion.
Early in the memoir, Graves makes an important observation. Even if it seems like you're handling everything correctly, your child will suffer from the consequences of divorce. It's not that divorce is inherently wrong, but in Graves' case, it seems that he needed a certain level of attention and comfort that was lacking. He reminisces about the solace and sense of safety he found in a handsome lifeguard at the pool. Perhaps his sexual orientation was already present in his mind. Not being able to explore it further only exacerbated the young boy's mental health.
Ironically, Graves found a guardian angel in his mother's therapist, George. He casually mentions George and even dedicates the book to him. It was through George that he found the courage to open up about his internal struggles, a pivotal step that might have spared him some of the deep traumas resulting from absent parents.
"What George taught me was that forgiveness is a journey of the mind and heart. It's not something that can be turned on and off like a light switch. For some, forgiveness comes easily; for others, it takes years. There was so much to forgive at such an early age." This excerpt from the book encapsulates the defining impact that forgiveness had on a young boy's journey to manhood. 
One of the most heart-wrenching incidents recounted in the book is when Robert witnesses his mother enduring domestic abuse. The overwhelming response from one's inner voice is that it's not his fault. The vivid details immerse the reader in Graves' perspective, eliciting a powerful emotional reaction. It provides a clear indication of what the boy was feeling. 
Throughout the trials and tribulations of his life, Robert also subtly hints at his homosexuality. It's not until he mentions his freshman year that he begins to feel the butterflies of attraction. Such moments are significant milestones in a teenager's life. However, the casual mention of these feelings underscores how little attention they received. Like many other emotions, this aspect of his identity was suppressed and later explored in therapy.
One of the most significant challenges that Robert bravely confronts in his memoir is his addiction to sex. It is not uncommon for suppressed passions to erupt like a volcano. As a reader, Graves' passion is not a cause for questioning but rather a source of satisfaction, representing a promising beginning for the young man. The journey to understand this aspect of himself is one that the reader must undertake. With the guidance of George, his therapist, Graves learns about the dangers of being gay during the HIVinfected era. Thankfully, he narrowly escapes such a fate.
Speaking of therapy, a prominent theme throughout the memoir is the importance of seeking help and undergoing therapy. Graves mentions his long-term therapist, whom he affectionately describes as a 'teddy bear-like man.' A warm and compassionate therapist provides a smoother path to healing. It leaves the reader contemplating what Graves would have done without this therapist in his life.
Robert Graves's memoir offers an intimate journey into his mind, depicting his transformation from a young boy to manhood, enriched by the unwavering support that guided him through his early struggles. While shedding light on mental health issues, the predominant sentiment is one of hope and valuable insights for therapists.
This narrative is not just a book; it is a chapter of a life, with moments like the sudden passing of his therapist leaving an indelible mark on the reader. Nevertheless, the enduring presence of such a strong support system undoubtedly justifies the direction of the narrative.
Overall, Graves's memoir provides a poignant exploration of his inner world. While specific experiences may not resonate with everyone, they hold profound significance for a particular community.
https://www.amazon.com/Rob-Graves-Struggle-Childhood-Homosexuality/dp/B09TN629YC/
Media Contact
Contact Person: Robert P Graves
Email: Send Email
Country: United States
Website: https://www.amazon.com/Rob-Graves-Struggle-Childhood-Homosexuality/dp/B09TN629YC/