Is High Inflation Setting Up a Massive Rally in Gold?
December 03, 2021 at 02:14 AM EST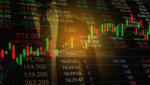 Inflation may have taken a temporary back seat to the latest COVID-19 variant, but the former could be setting up a massive rally in gold prices. The latter, however, could also formulate gains, should the Omicron variant get out of hand and force local governments to implement social distancing...