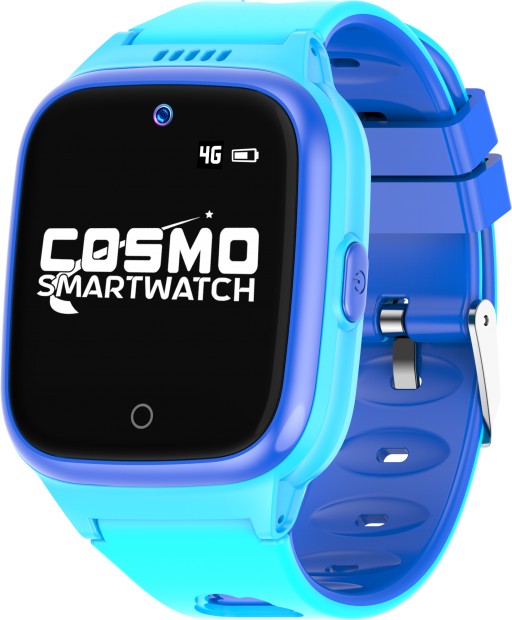 SAN DIEGO - August 6, 2020 - (
Newswire.com
)
The newly released 4G COSMO Smartwatch now comes standard with voice calling and GPS tracking, features that replace the need for internet-equipped smartphones and may protect young children from predators and bullies.
Children are being given smartphones as early as elementary school, according to a new study. Parents are concerned about a litany of issues: addictive screen time, unfiltered access to the internet and the hazards of social media. COSMO Technologies' new 4G smartwatch aims to replace the need for smartphones for young children.
The impressive list of features on the COSMO Smartwatch includes:
Two-way video and voice calling
Nationwide GPS tracking
Sturdy, water-resistant build (IP67 rated)
SOS mode 
Internet and social media blocking
Restricted calling (rejects unknown callers)
Strong 4G connection
"Today, with the encroachment of the INTERNET and social media, may be the most dangerous time for children in recent memory," said Russell York, CEO of COSMO Technologies. "Parents are all too aware of the cyber dangers that their kids are exposed to. They are caught between the desire to protect and communicate with their kids with smartphones and the understanding that smartphones are frequently the source of those dangers."
Kids smartwatches are already mainstream in many other countries but are only recently finding their way into the U.S. market. COSMO's device is available for $120 or can be discounted when purchased with a data plan.
"We believe we can give a carefree childhood back to American kids who are cooped up at home," said York. "We know many parents are worried about how to make difficult decisions about their children's safety in this new technology era. COSMO's aim is to provide a meaningful alternative to those parents."
COSMO Technologies is a California-based company producing family safety products and services. Founded in 2020, the company's first device, the COSMO 4G Smartwatch, is for sale on its website. The company has also launched its own wireless service, which it offers with its devices.
Related Links
COSMO Website
Press Release Service by
Newswire.com
Original Source:
COSMO's Kids Smartwatch Boasts New Safety Features