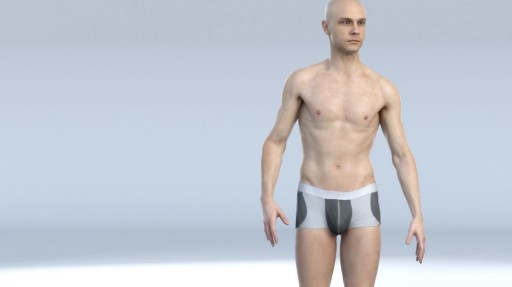 TORONTO - July 24, 2018 - (
Newswire.com
)
iVirtual Technologies is proud to announce its exclusive agreement with Ziva Dynamics, an industry leader in virtual character simulation, to develop the "iVirtual Gene Pool" – a machine learning technology which, once created, will enable everyone with a mobile phone or laptop to create an ultrarealistic and anatomically accurate Virtual Human, for free. 
The iVirtual Gene Pool will be developed by leveraging Ziva Dynamics's comprehensive character simulation technology to create detailed anatomical models of thousands of humans reflecting the statistical diversity of the world's population. This "Virtual Gene Pool" will provide the raw materials needed so that people all over the world can create their own lifelike and interactive Virtual Self in minutes and at no cost, simply by using scans or photos of themselves.
iVirtual Technologies will register and protect each Virtual Self with blockchain technology, and in doing so will enable a full ecosystem of products, services, and experiences to emerge around the use of virtual identities by humans. iVirtual will act as an underlying foundation of this ecosystem, providing payment and transaction services for registered virtual identities, as well as a range of data management services including biometric authentication to give each user control over the manifestation of their Virtual Self online.
"Once people have access to an ultrarealistic, anatomically-accurate virtual version of themselves, an endless number of opportunities open up," said Meghan Nameth, Co-Founder and Co-CEO of iVirtual Technologies. "You could try clothes on for fit before buying them online. Learn new skills in hands-on virtual classrooms. Truly interact with people that are thousands of miles away. Play video games as yourself, against friends and celebrities playing as themselves, and so on. Freed from physical limitations and constraints, each and every one of us will be empowered to do more and be more than we ever thought possible. That vision probably sounds futuristic, but our mission is to make it a reality today. And our partnership with Ziva Dynamics is the first step."
Nameth added that a beta version of iVirtual's consumer-facing technology could be available as early as mid to late 2019. Currently, the company is making preparations to generate its first round of seed funding in July 2018.
About iVirtual Technologies: 
iVirtual will soon make it possible for everyone with a mobile phone or laptop to become an anatomically accurate Virtual Human, with applications in games, online shopping, social media, communications, health & wellness, security, education, and more. iVirtual believes that the immediate demand for realistic and secure Virtual Humans is equal to 25% + of the world's population, and is actively building the world's first virtual self ecosystem to meet this demand. Meghan Nameth and Sherif Khair are the Founders and Co-CEOs of iVirtual.
For iVirtual media inquiries, please contact: media@ivirtual.ca 
About Ziva Dynamics: 
Ziva Dynamics is the world's leading virtual character company. Ziva's biophysical simulation platform and proprietary virtual assets offer groundbreaking solutions for creating high-quality virtual humans and creatures and designing lifelike digital experiences. Founded in 2015, Ziva's technology is used by leading film, entertainment, retail, and consumer brand companies around the world. For more information about Ziva Dynamics, please visit www.zivadynamics.com.
For Ziva media inquiries, please contact:  humans@zivadynamics.com
Related Links
Website
Press Release Service by
Newswire.com
Original Source:
iVirtual Technologies Signs Ziva Dynamics in an Exclusive Agreement to Develop the World's First 'Virtual Human Ecosystem'