Award Winning Recognition Continues for Veteran-owned, American Manufacturer, Simplay3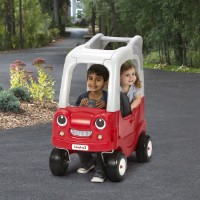 STREETSBORO, Ohio - June 26, 2018 - (
Newswire.com
)
The Simplay3 Company is pleased to announce that an off-road children's wagon, a two-passenger ride-on toy and portable track and train table have been recognized for excellence.
The latest recognition for Simplay3 includes the double awardee My Buddy & Me SUV along with the Trail Master Wagon, and the Carry & Go Track Table. "We work hard to make sure kids can grow through basic playtime experiences," explains John Hradisky, Vice President, Design. "We know kids enjoy our toys and parents love the durability and ease of assembly. To put in all the effort and then win a prestigious award is very gratifying for the development team!"
The Parents' Choice, Family Choice and NAPPA Award programs give the following description of their award selection process.
"The Parents' Choice Awards committee look for products that entertain and teach with flair, stimulate imagination and inspire creativity. Judges are interested in how a product helps a child grow: socially, intellectually, emotionally, ethically, physically."
"The Family Choice Awards recognizes the best products, services and resources for all members of a family. This awards program is one of the most coveted, family friendly consumer awards programs in the nation. Consumers recognize the awards as top recommendations for their buying decisions from "the source they trust most."
"NAPPA's team of independent expert judges, along with parent and child testers, select the best toys and other family must-haves to be award winners through year-round product testing. The National Parenting Product Awards ensure that parents purchase the highest quality products that help them connect and enjoy time with their families."

Parents' Choice Silver Award
My Buddy & Me SUV                Ages:  1.5-5 yrs.        SRP:  $99.99
The My Buddy & Me SUV features a fold and store floorboard that transforms the vehicle from a push powered ride-in car to a foot-to-floor powered SUV.  The working front driver's side and rear trunk doors provide authenticity, while the smooth front caster wheels ensure smooth mobility. It also comes with a two-position front seat, a pretend steering wheel and a clicking ignition knob.
Parents' Choice Recommended and Family Choice Award Winner
Trail Master Wagon                        Ages 1.5-4 yrs.                              SRP: $89.99
Unlike the traditional 4-wheel wagon, this revolutionary design features two over-sized wheels that provide a pure joy adventure for toddlers when going off-the-beaten-path with their parents. A high contoured back, seat belt, and deep footwell offer comfortable, secure cruising. It has a rotating lap bar for easy entry/exit, and a curved handle can be released and tethered underneath for easy storage and convenient transport.  

National Parenting Products Award (NAPPA) Winners 
My Buddy & Me SUV             Ages 1.5-5yrs.                 SRP: $99.99
Carry & Go Track Table            Ages 3+ yrs.                     SRP: $39.99
"The Carry & Go Track Table is another fun and super practical product from Simplay3," says NAPPA Director Elena Epstein. "With this track table, you can bring the fun anywhere. Perfect for when visiting grandma's house, play dates or any time your kids want to have some fun with their cars and train sets."

Simplay3 products for kids and grown-ups can be purchased on the company website and Amazon Marketplace. For more information, please visit https://simplay3.com.
About Simplay3
The Simplay3 Company was founded in 2016 in Streetsboro, Ohio. The company is a Veteran-owned, American manufacturer of children's products as well as an extensive line of mailboxes and home & garden products. Simplay3 is comprised of a diversified, experienced management and design team that built The Little Tikes Company and The Step2 Company.
Media Contact:
Dotti Franks
(330) 676-5200
dfranks@simplay3.com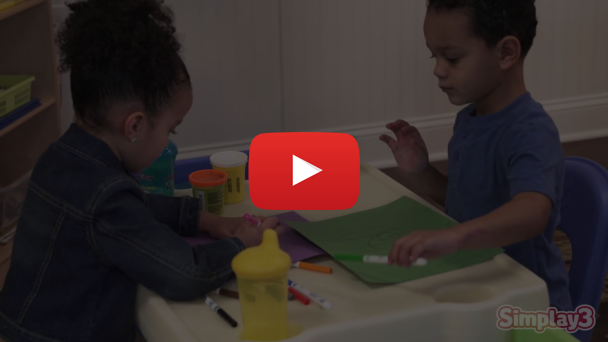 Related Images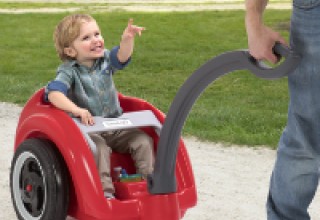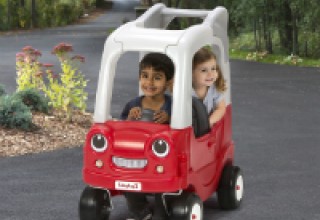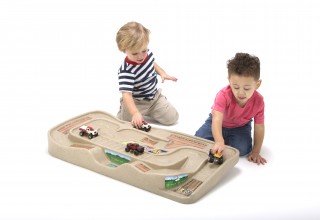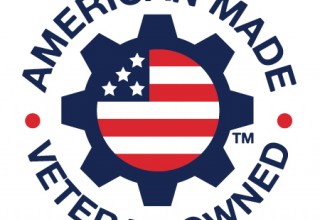 Press Release Service by
Newswire.com
Original Source:
The Simplay3 Children's Products Company