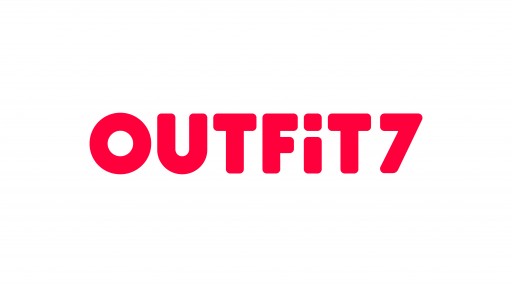 LOS ANGELES - May 10, 2018 - (
Newswire.com
)
Following two hugely successful seasons, multinational entertainment company Outfit7 is officially announcing the season 3 release of "Talking Tom and Friends" on May 10, 2018.
"Season 3 of 'Talking Tom and Friends' offers a mix of humor, satire, and adventure that the entire family can get behind. We love the idea of a series that can entertain parents, teens, and kids alike." says VP of Media Content at Outfit7, Boris Dolenc. "And on top of a great storyline, we have also brought the same high-caliber production you would expect from a big screen motion picture to the YouTube platform."
Outfit7 took a revolutionary approach to its CGI animated series in launching a high-end production exclusively on YouTube first. Today, "Talking Tom and Friends" has generated more than 2.2 billion YouTube views, has 21 million subscribers across all its channel, and its most-watched episode, "Friends Forever," touts 81 million views. The series has also found success on various streaming channels, such as Netflix, Amazon, iTunes, and VOD. It currently airs in 160-plus territories and is dubbed in 26 languages.
Outfit7's "Talking Tom and Friends" has attracted some notable talent too, including actor Colin Hanks, Tom Kenny, the iconic voice of SpongeBob, and Maria Bamford of "Adventure Time." Additionally, its writing team has been led by the Emmy Award-winning Tom Martin, who previously wrote for "The Simpsons" and Kevin Pedersen of "WordGirl."
To join the friends on their latest adventures, tune in to season 3 of "Talking Tom and Friends" on YouTube by visiting: https://www.youtube.com/watch?v=oUbwEkrz8UE.
About Outfit7
Outfit7 Limited is one of the world's fastest-growing multinational family entertainment companies. The company is best known for its flagship franchise, "Talking Tom and Friends," which became an overnight global sensation when it launched in 2010. In the years since, Outfit7 has expanded its portfolio to include a suite of award-winning apps, 3D CGI animated series, digital video content, chart-topping music videos, and a licensing program in order to meet the amazing demand of its fans. In fact, Outfit7's apps have now been downloaded over 7.7 billion times in total – that's almost as many as there are people on the planet – and a whopping 350 million fans play with them every month. It's game on, world! For more information, please visit https://outfit7.com.
Media Contact: 
Matt Wolf
Tyler Barnett PR
matt@tylerbarnettpr.com
Press Release Service by
Newswire.com
Original Source:
Friends Are Back: After 2.2 Billion YouTube Views, Outfit7 Releases Season 3 of 'Talking Tom and Friends'