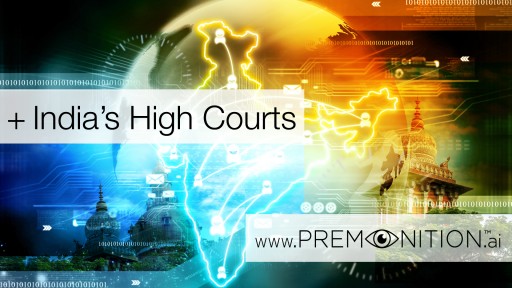 Miami, USA - April 20, 2017 - (
Newswire.com
)
Stories about India's High Courts have a Paul Bunyan-esque quality. It's almost impossible to talk about the system without mentioning its most outlandish debacles, such as the dispersal of lands belonging to the Raja Rajkrishna Deb in West Bengal, whose descendants have been in court for over 175 years (so long that some of the lands are now in Bangladesh). Or the murder of Vinod Kumar in 1994, an ongoing case in which only three of 36 witnesses have been heard in the last 22 years (compared with four who have died waiting), while the accused, a police officer, has since been promoted to director general of Punjab's police forces without being cleared of charges. According to one report, New Delhi's High Court alone is 466 years behind schedule.
India is one of the most dynamic business environments on in the modern world, but its legal system is criminally short on judges, who are forced to average less than five minutes per case amidst a backlog of more than 20 million. It is a morass for even experienced local litigators. American artificial intelligence firm Premonition Analytics hopes to add a major tool to the arsenal of clients forced to navigate the Indian justice system with the announcement that it has added records from the Indian High Courts to its database. Premonition's database, which it advertises as the world's largest, allows clients to research legal decisions and attorney win rates using an AI tool capable of 'reading' and analyzing over 50,000 records per second.
"In short, legal analytics bring transparency," says Premonition CEO and Co-Founder Guy Kurlandski. "Our data shows that the relationship between specific lawyers and judges has a huge impact on how cases are decided. This is especially true in dysfunctional systems like India's, where a litigator's skill at 'playing the game' can mean the difference between a quick, positive judgment and literally spending decades trapped in court proceedings."
For domestic and foreign clients alike, Premonition's data can be used to identify which attorneys regularly win their cases, how long they take and in what jurisdictions they achieve their greatest successes. Often the results defy common wisdom. In an infographic on their website called "Everything You Know About Lawyer Selection is Wrong", Premonition claims that before American judges, top lawyers selected by them, billing in the $350/hour range actually post a 26% higher win rate than the average of "big law" firms billing over $720/hour. The same graphic asserts that choosing attorneys by win rate confers an average 30.7% advantage.
"We consider ourselves an information arbitrage firm," says Premonition CIO and Co-Founder Toby Unwin. "Our clients are able to exploit discrepancies between how firms advertise themselves and their actual results because we give them information no one else has."
Premonition's addition of Indian High Court records comes on the heels of database expansions to include Australia and New Zealand. These countries join records from the US, United Kingdom, Ireland and the Netherlands in the system, and the company is rumored to be eyeing counties in Central and South America for its next geographic expansion. "With the success we've experienced in America and Europe, we're in great position in our negotiations with local partners in India, as well as Australia and New Zealand," says Unwin.
Press Release Service by
Newswire.com
Original Source:
Premonition Analytics Adds India's High Court Records to World's Largest Litigation Database