JellyTank creators Brock and Blake Gratton reach their $25,000 Kickstarter goal in just three days.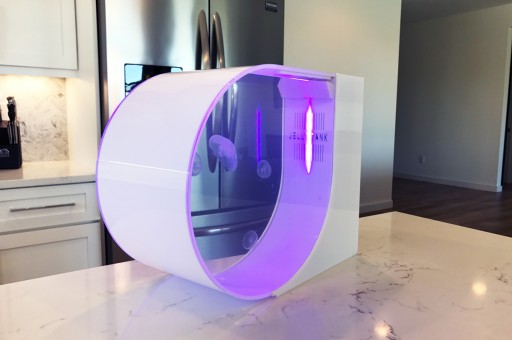 Sarasota, FL - February 20, 2017 - (
Newswire.com
)
The JellyTank is the ultimate desktop jellyfish aquarium created by twin brothers Brock and Blake Gratton. It is a 5 gallon nano aquarium that is designed and developed specifically for jellyfish. The Kickstarter campaign launched on February 7th with an initial desire to hit $25,000 and they were able to reach it within only three days.
Through Kickstarter, JellyTanks are available for advanced purchase at a reduced price. Each pledge includes a starter kit that includes everything needed to start the tank including food. Jellyfish will be available at a discounted price for initial Kickstarter backers. These reduced prices are only available during the campaign and quantities are limited so supporters are encouraged to lock in their pledges early.
JellyTank has also received positive reviews by those in the aquarium and cool tech industries. It's been featured on websites like Dude I Want That, Aquanerd, Advanced Aquarist, Trend Hunter, The Awesomer and more.
JellyTank says that if they're able to gain more pledges they'll be able to scale their production of jellyfish through the aquaculture facility they're working on. "There's an initial investment that comes along with the aquaculture facility and we'll now have the ability to build a larger infrastructure from the beginning. This will allow us to scale quicker as demand picks up," says Brock Gratton.
The brothers are currently working on developing their stretch goals and hope to double or even triple their initial goal within the remaining 20 days.  If you'd like more information or would like to pledge, go to the JellyTank Kickstarter campaign today!
Related Links
JellyTank
Related Images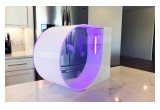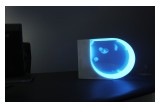 Press Release Service by
Newswire.com
Original Source:
JellyTank Hits Kickstarter Goal in Only Three Days