Based in Nebraska, USA Scheduler is offering School Master Scheduler software to help management schedule and organize their various in-house operations.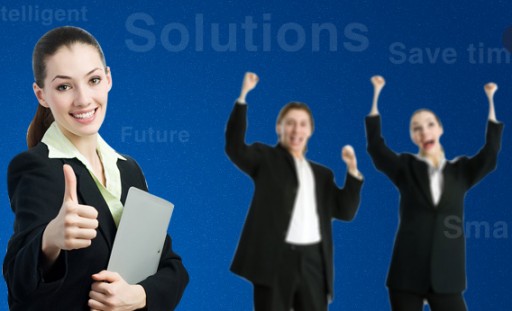 Nebraska, USA - January 5, 2016 - (
Newswire.com
)
​
In order to streamline their schedules, operations, and respective departments, educational institutions are always on the lookout for software that could make managing such institutions an enjoyable chore. School Master Scheduler is one such software that is designed in a way to help school managers streamline their in-house operations to realize optimum results and that too, without any worries as such. Offered by USA Scheduler, a Nebraska based provider of innovative scheduling software, the software ensures optimum results every time.
Speaking about features of School Master Scheduler, a senior official at USA Scheduler stated, "In any organization, order in everything is undeniably important that demands thorough deliberation, strategy, and implementation of important decisions on the part of managers. However, educational institutions have their peculiar set of managerial tasks that require prompt action most of the times. For such institution, the School Master Scheduler software comes up as an innovative tool that thinks independently and thus, allows managers to guide their faculties, curriculum, students, and core operations in the right direction."
The School Master Scheduler comes equipped with several other features to make life easier for school managers. The software on offer automatically chalks out perfectly practical solutions to ensure that individual components of a school, such as the faculty, curriculum, and students, work in a collaborative manner. Furthermore, when using this software, managers can rest assured about the fact that it analyzes classes' composition in terms of availability of teachers, overall percentage per period, students per hall, and other options as well.
The senior official at USA Scheduler added, "Other software available with us at USA Scheduler includes Course Scheduling Software, Master Schedule Software, and Class Schedule Maker. These software are becoming increasingly popular nowadays since they flaunt features and specs like school performance optimization, school schedule management, and Scheduler Building Algorithms. Thus, ideally suited to different needs and requirements of modern schools, teachers, and students, our softwares are finding ample takers nowadays for all the right reasons."
School Master Scheduler further ensures optimal course sizes, automated improvements, automated conflicts reduction, and satisfactory resolution of student conflicts. Therefore, owing to its intuitive look, easy import capability, friendly screens, and faster scheduling capabilities, the school master schedule generator available with USA Scheduler makes strategizing tasks a breeze for schools and school management.

About USA Scheduler:
Committed to help the US schools and other educational institutions streamline their core schedules, functions, and operations, USA Scheduler is making serious inroads into their supervisory and managerial substratum for obvious reasons. From its physical base of operations in Nebraska, the company is reaching out to such institutions with a range of quality software: Master Schedule Software, Course Scheduling Software, and Class Schedule Maker. The Master Schedule Builder software finding mention in USA Scheduler's list of offerings makes it easy for educational institutions to create and run diverse schedules and curriculum-specific operations. Furthermore, the student class schedule generator is ideally suited for educational institutes that intend to simplify the process of restructuring and reorganizing their class schedules.
Contact Info:

USA Scheduler
Nebraska
Nebraska
USA
United States
Press Release Service by
Newswire.com
Original Source:
USA Scheduler's School Master Scheduler Software Ensures Smooth Running of Core Schedules and Operations