--News Direct--
U.S. Global Investors chief investment officer Frank Holmes joins Proactive's Natalie Stoberman to discuss the positive monthly trends from the JETS ETF fund.
Holmes says the last quarter has shown remarkable growth with airlines being able to capitalize on more travellers at higher prices.
The U.S. Global Jets ETF (JETS) provides investors access to the global airline industry, including airline operators and manufacturers from all over the world.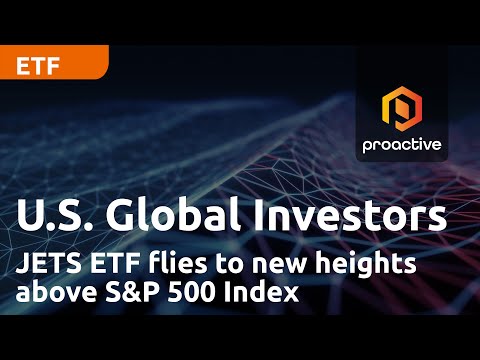 Contact Details
Proactive Investors
+1 347-449-0879
na-editorial@proactiveinvestors.com
View source version on newsdirect.com: https://newsdirect.com/news/u-s-global-investors-jets-etf-flies-to-new-heights-above-sandp-500-index-763631480