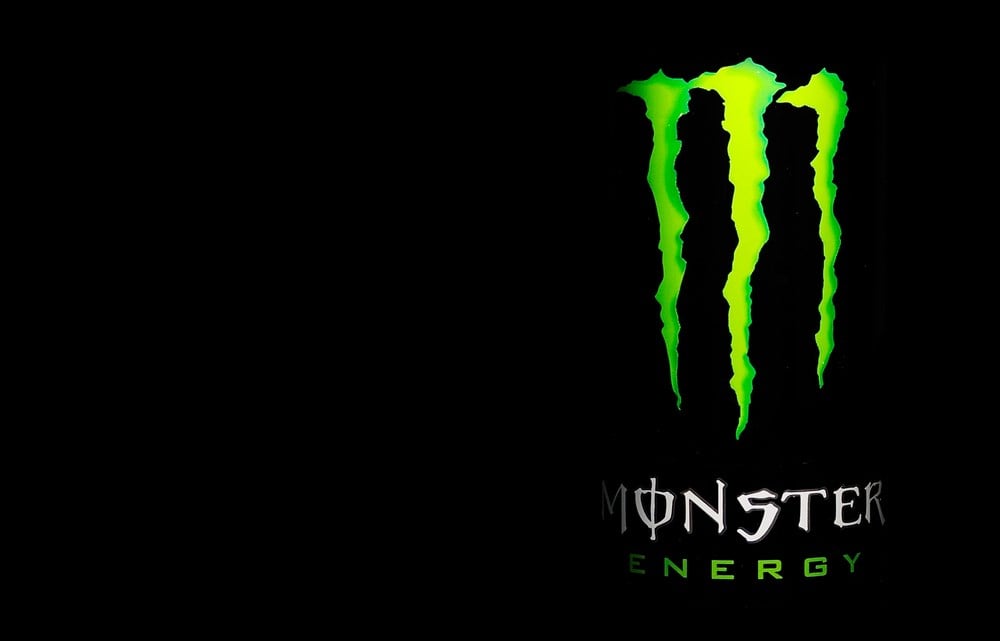 If you were a growth investor back in 2003, you might recall a top-performing stock called Hansen's Natural, a California company that made juices and natural sodas.
That company is still around, but with a different name and a different product line-up, and it's been one of the best performers in the S&P 500 for many years. 
The company changed its name to Monster Beverage Co. (NASDAQ: MNST) in 2012, nine years after its big rally began, and 10 years after the company launched its own energy drinks, hoping to capture some of Red Bull's success.
The stock has a long history of big gains. On a rolling 15-year basis, it's returned 23.44%, and has racked up big gains in the years since. It even accomplished a fairly amazing feat: Advancing 5.72% in 2022 while investors were busy selling off other stocks.
Is Monster Ready To Run Higher? 
So where does it go from here? Does Monster still have what it takes to continue with an energetic rally?
Let's start with the analysts, who spend their days doing deep dives into individual companies, crunching the numbers, visiting the company, doing sales channel checks, and attempting to learn enough to create some accurate models of where the company may be headed.
MarketBeat's Monster Beverage analyst ratings show a consensus view of "moderate buy" with a price target of $61.71, an upside of 8.21%. 
As a large cap, with a market capitalization north of $59 billion, as well as being an S&P 500 component, the stock has solid analyst coverage. 
Since Monster's second-quarter earnings report on August 3, two analysts boosted their price targets, one upgraded its rating, three reiterated their outperform or overweight ratings, one initiated coverage with a rating of "buy," and one, UBS, lowered its price target from $63 to $62, but even that lowered target is still 8.7% above the stock's current price. 
Writing on August 4, Morningstar analyst Dan Su said, "We see no reason to alter our 10-year projections for high-single-digit annual sales growth and operating margin averaging 32%."
Constructive View Of Long-Term Prospects
Su noted that Morningstar has a "constructive view of Monster's long-term prospects," citing the strength of the brand and a long-term distribution partnership with Coca-Cola Co. (NYSE: KO). Coca-Cola and various Coca-Cola bottlers are the main domestic and international distributors of Monster's non-alcohol products.
Despite the upbeat assessment of the company's prospects, Morningstar views Monster shares as currently trading at a 17% premium relative to intrinsic value.
Revenue grew by 12% to $1.85 billion, while earnings grew by 50% to 39 cents a share. 
Now, don't get this wrong: Monster is not the "perfect" stock. Earnings declined in 2022, and it's clear that analysts don't all agree on where it should be priced. 
Rich P/E Ratio?
Along those lines, the price-to-earnings ratio may be a bit rich at 43, but Monster's P/E ratio has been above 20 since 2010, even as the stock raced higher. So, that hasn't been a concern for investors who believed in the stock's growth potential over the years. 
This year, analysts expect the company to earn $1.54 a share, an increase of 37%. Next year that's expected to grow by another 16% to $1.79 a share. 
The company is expanding beyond energy drinks. The alcoholic beverages segment, which is comprised of a hard seltzer, The Beast Unleashed, as well as various craft beers and hard seltzers purchased as part of the CANarchy acquisition, which closed in February 2022, grew sales by 88.2% to $61.1 million in the second quarter. Clearly, that's an area where the company sees strong potential for future sales increases. 
The Monster Beverage chart shows the stock forming a shallow correction with a current buy point above $60.47. Downside volume has been subdued as the stock has formed its base, which is exactly what you want to see, as it indicates that investors are, for the most part, supporting the stock during a small bout of selling.