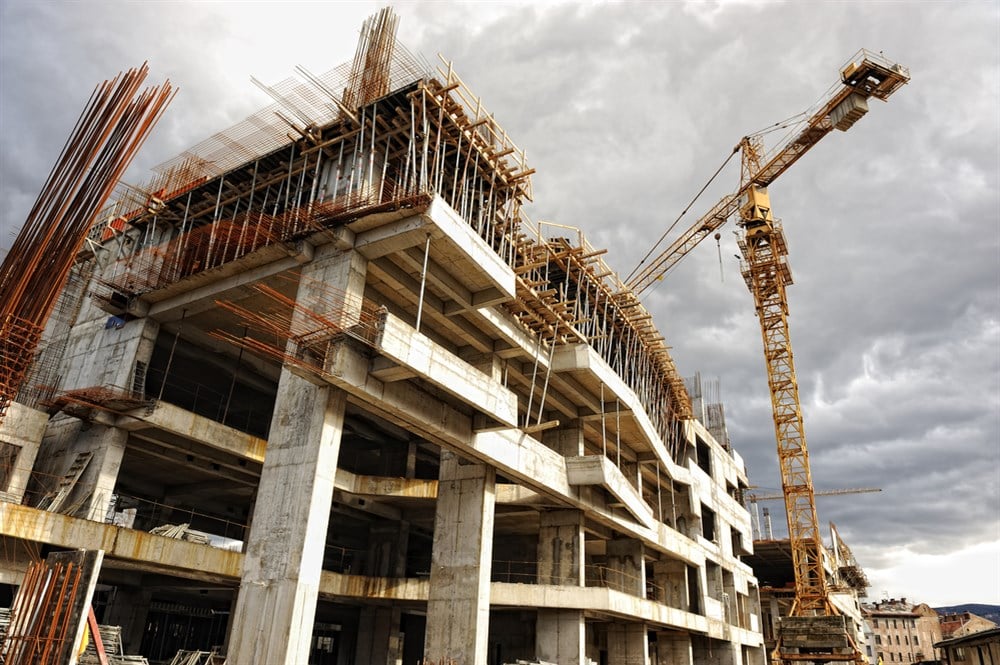 Heavy-equipment makers Caterpillar Inc. (NYSE: CAT), Terex Corporation (NYSE: TEX) and Manitowoc Company, Inc. (NYSE: MTW)  are all approaching buy points as they dig their way out of price consolidations that began in March.
All posted strong gains in June, buoyed by increases in residential and nonresidential construction. Globally, construction projects are getting underway, but in the U.S. in particular, federal infrastructure projects continue to get underway, which drives spending on heavy equipment.
For example, the U.S. Department of the Interior recently said $585 million of funding from the Infrastructure Investment and Jobs Act will go toward 83 projects in 11 states, including six in New Mexico. Much of the current spending is going toward repairs and upgrades of dams and other water-related sites in the southwest, where drought has been a problem for decades. 
That's just one example; infrastructure projects are underway throughout the U.S., and they're frequently fairly easy to spot. 
Meanwhile, while homebuilders are seeing a pickup in construction, non-residential construction activity in the U.S. is also on the rise, according to data from the U.S. Commerce Department. 
Will China's Slow Rebound Hurt Equipment Makers?
One potential fly in the ointment is a slower-than-expected economic recovery in China, where construction activity is slowing; according to a blog post by S&P Global Commodity Insights, "China's slowing construction activity to keep steel markets under near-term pressure." 
However, S&P and other analysts remain optimistic that Beijing will create some infrastructure stimulus in the third quarter as a way of showing year-over-year economic growth. 
Wall Street expects Caterpillar and Terex to grow earnings at strong double-digit rates while eyeing 9% earnings growth for Manitowoc. Here's a look at how those three heavy equipment makers of different market capitalizations are faring. 
Caterpillar: Increasing Sales And Earnings
Dow Industrials component Caterpillar is up 13.69% in June, although it's weakened along with the broader market in the past week. 
Both sales and earnings have been increasing at double-digit rates in recent quarters; Wall Street is eyeing net income of $17.92 a share this year, which would be an increase of 29%.
One attraction of this stock is its shareholder payout. MarketBeat's Caterpillar dividend data show a yield of 2.22%, and a 31-year track record of dividend increases. 
Caterpillar analyst ratings show a consensus view of "hold" on the stock, which intuitively makes sense for a stock with a place on MarketBeat's dividend achievers list. Holding stocks that reliably boost shareholder payouts is a sound strategy for generating income, and Caterpillar fits the bill.  
Terex Stock Consolidating
Terex shares, like Caterpillar's, sold off in the past week along with the market, although trading volume was below average. The stock has been consolidating below a March 6 high of $60.85, as you can see using MarketBeat's Terex chart. 
If the selling can be stemmed without the stock retreating back into a new correction, there could be a handle buy point forming above $58.85. 
Terex, with a market capitalization of $3.753 billion, is much smaller than Caterpillar. As such, it's not surprising to see a higher beta of 1.42 versus 0.99. That extra volatility relative to the broader market isn't necessarily a bad thing; it can result in larger gains than you see in big stocks. 
Analysts expect Terex to earn $6.02 per share this year, an increase of 39%. 
Manitowoc Forming Double-Bottom Pattern
Small-cap Manitowoc manufactures and distributes cranes and lifting equipment for industries including construction and energy. A glimpse at the Manitowoc chart shows that it's been consolidating in a double-bottom pattern with a buy point north of $18.46.
Recently, it hit resistance repeatedly between $18 and $19, so if it passes $18.46 in heavy volume, that could be a signal that funds are getting onboard. 
With a market cap of just $613.2 million, this stock is another with a fairly high beta, 1.40, but that doesn't mean it's not big enough to be a good watchlist candidate. The stock is a component within the Russell 2000, as tracked by the iShares Russell 2000 ETF (NYSEARCA: IWM). That means it's an institutional-quality small cap. 
Manitowoc revenue grew at double-digit rates in seven of the past eight quarters, and earnings growth accelerated in the past two quarters.