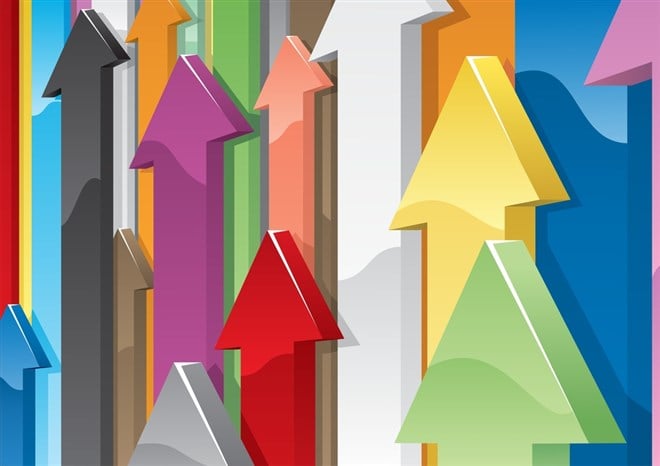 MINISO Group Holding Limited (NYSE: MNSO), PDF Solutions Inc. (NASDAQ: PDFS), and Certara Inc. (NASDAQ: CERT) are relatively unknown stocks currently showing strong price momentum.
Growth investors are constantly looking for stocks with enough momentum to propel gains. Often, stocks with strong upside momentum hail from the ranks of smaller, unknown stocks rather than familiar large caps. 
It's not unusual for smaller stocks to show more price momentum. There are a few reasons for that:
Greater growth potential: Smaller companies often have more room to grow than larger, more established companies, and may be able to increase their earnings and revenue at a faster rate. This can attract investors who are seeking higher returns and are willing to take on more risk.
More nimble management: Management teams at small companies are often able to launch new projects faster. 
Less coverage by analysts: Smaller, less well-known companies generally get less coverage from financial analysts and media outlets. When positive news is released, there's generally less investor attention and more potential for the stock's price to rise. That may sound counterintuitive, but it boils down to fewer nay-sayers and nitpickers who are looking for reasons not to buy.
MINISO, Certera, and PDF Solutions are all smaller companies by market capitalization. Here's a look at their current upside potential.
MINISO 
China-based MINISO operates 4,200 stores in 80 countries, selling a wide range of products, including household items, fashion accessories, electronics, beauty products, stationery, toys, and even snacks.
Its market capitalization is $5.492 billion, putting it in mid-cap territory. In February, the company held a press conference announcing collaborations with additional supply chain and content-management partners. 
The stock returned 9.87% in the past month and 60.45% in the past three months. It's currently showing a bullish pullback (yes, that's a real thing), retreating from a March 6 high of $19.49, and holding well above its 50-day moving average, as you can see using MarketBeat's chart for MINISO. 
Earnings growth forecasts support the case for Minso continuing its momentum: Wall Street expects the company to earn $4.68 per share this year, up more than 1.200% from 2022. The company is seen growing earnings by another 29% in 2024. 
PDF Solutions
Santa Clara, California-based PDF Solutions offers software, services, and intellectual property to help semiconductor manufacturers improve their efficiency and processes and increase the quality of the products produced. 
In March, the company announced that it was working with software company Voltaiq to help battery manufacturers improve yield, reduce cost, and accelerate new factory ramp-ups. This is yet another example of the lithium-battery supply chain taking on a greater focus worldwide.
In the press release, PDF Solutions referred to the importance of batteries for growing usage in consumer electronics, EVs, and grid storage.
PDF Solutions' shares are up 34.86% in the past three months and 40.67% so far this year. Its chart on MarketBeat shows a strong rally in the past few months. 
The stock is extended beyond its most recent cup-shaped base, which it cleared in January. At this juncture, it's best to wait for a moving-average pullback after some investors take profits. That frequently offers a new entry point for buyers.
Certara 
Certara provides software and consulting to pharmaceutical and biotech companies to accelerate drug development, improve the efficiency and success rates of clinical trials, and get regulatory approval to bring drugs to market. 
Shares are up 12.50% in the past week and 18.88% in the past month.
The company has a few things going for it in the momentum department. 
First, on March 22, the stock will join the S&P 600 small-cap index, replacing IAA Solutions, which is being acquired by Ritchie Bros. Auctioneers, Inc. (NYSE: RBA). Joining an index is beneficial to a stock, as funds mirroring the index must add shares as they rebalance,
Second, Certara is in a fast-growing field and is making use of AI in its software to provide data analytics to its clients better. 
Third, it's a young company, having gone public in December 2020.
MarketBeat analyst data for Certara show a consensus rating of "moderate buy." Wall Street expects earnings growth of 15% this year and 25% next year.