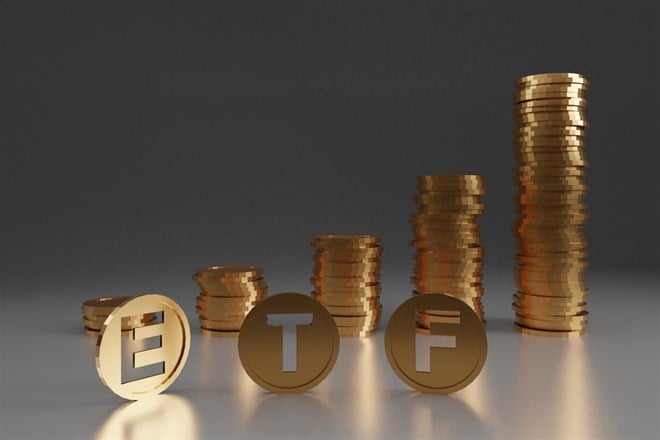 Diversification is a term widely used when it comes to investing in the stock market. It means spreading your investment across different sectors and industries to minimize volatility's impact. While one segment may take a hit, another one may improve or take less of a hit. In a nutshell, don't put all of your eggs into one basket.
For high-yield dividend investors, it means balancing risk with reward and spreading the investment through different risk levels.
Hi-yield investing can be more volatile since the risk is proportionate to the reward. Higher yields call for more volatility in exchange. Investing in dividend exchange-traded-fund (ETFs) spreads the risk among different holdings within the ETF. Although the theme may be similar, the investments are in different stocks.
A high-yielding dividend ETF takes it one step further by upping the risk, so it may take another high-yielding dividend ETF with a different theme to balance it. With that in mind, here are two high-yield dividend ETFs to consider.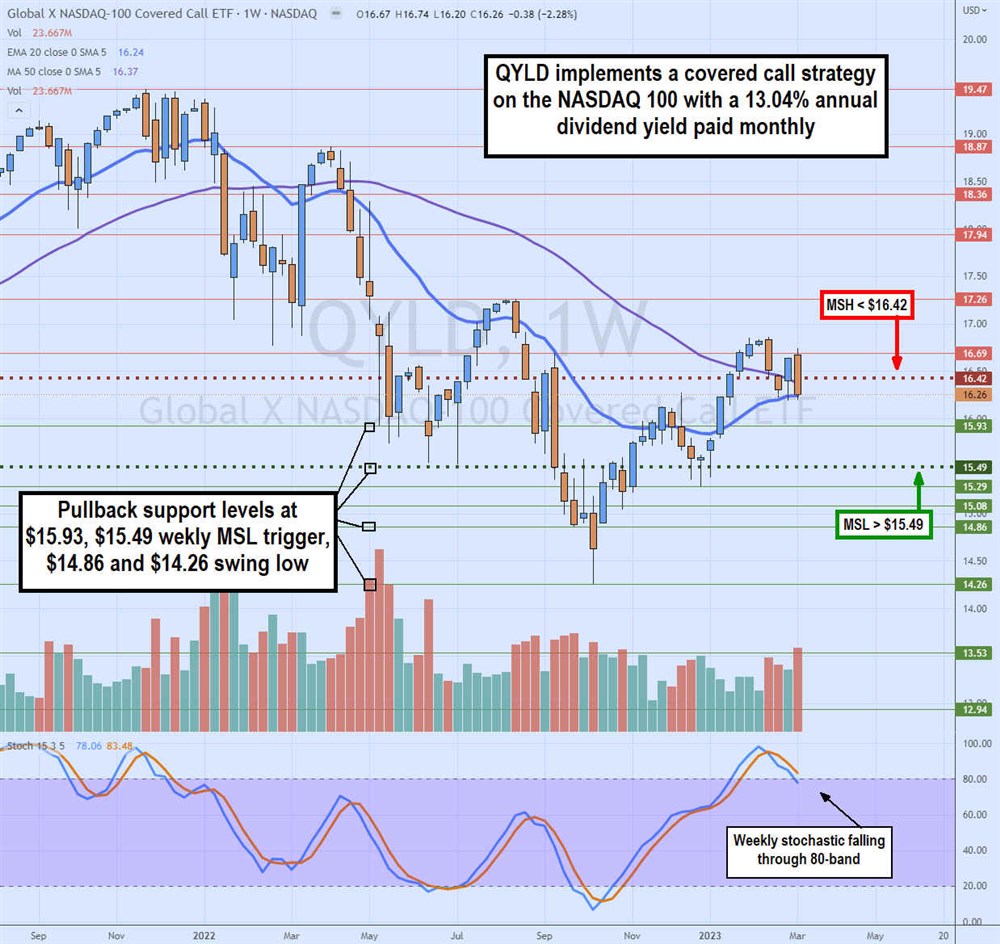 QYLD has a 13.04% annual dividend yield and pays monthly dividends. The name says it all. This ETF invests in the NASDAQ 100 stocks and sells covered call options on each stock. The beauty of this strategy (if done correctly) is that Nasdaq 100 technology stocks have more volatility and therefore command higher options premiums. While the sound of investing in the NASDAQ 100 in any shape or form sounds risky considering its nasty bear market plunge in 2022, this ETF mitigates a big chunk of the risk with the covered call strategy.
Outperforming in a Bear Market
Along with the dividend income, it also has the potential for principal appreciation since the NASDAQ comprises mainly technology stocks. Technology stocks tend to suffer the most from rising interest rates. That's where the dividend income helps to hedge some of the pain with the falling NASDAQ 100.
This was illustrated in 2022 when QLYD outperformed the Nasdaq 100 (NASDAQ: QQQ) ETF by 20%. Granted, you still would have been in the red, but much less when factoring in the dividend payouts. For 2022, the QQQ fell (32.58%), and only QYLD fell (19%). However, QLYD paid out $2.19 in total dividends in 2022. When you add back in the total dividends paid out in 2022, that raises the closing price from $15.59 to $17.78, bringing the total QLYD performance down to just (1.55%).
Upside Potential and Monthly Income
This high-yield ETF provides income, appreciation, and an overall volatility hedge for the NASDAQ market. As interest rates eventually fall, the NASDAQ tends to bounce more robustly as money as investors take a risk-on stance favoring growth. This provides upside for the ETF as major NASDAQ 100 components like Apple Inc. (NASDAQ: AAPL), Microsoft Corp. (NASDAQ: MSFT), and Amazon.com Inc. (NASDAQ: AMZN) set to rebound.
As for 2023, the QQQ is up 9% YTD versus the QLYD up 2.52%, but don't forget the QQQ is still clawing back losses from being down (-19%) in 2022, whereas QLYD with dividends included is net positive 1% since the start the 2022 bear market. Pullback support levels are $15.93, $15.49 MSL trigger, $14.86, and $14.26.

It sounds like an oxymoron, but it's a more conservative high-yield dividend ETF with an underweight position in technology stocks. JEPI has a 12.2% annual yield and pays out dividends monthly. This ETF also incorporates s a covered call strategy but with investments in much lower volatility dividend-paying stocks and relatively conservative real estate investment trusts (REITs). The majority of its investments are in low beta names like insurance giant Progressive Corp. (NYSE: PGR), pharmaceutical giant AbbVie Inc. (NYSE: ABBV), and candle giant The Hershey Co. (NYSE: HSY). It also has holdings in convertible bonds and energy stocks. It can buffer some of the volatility in a high beta technology portfolio. Pullback support levels are at $50.34 weekly MSL trigger, $49.08, $48.13, and $47.57 swing low.