US - Wondrous Drifter is a new website that contains numerous articles on world travel that are accessible worldwide. The site contains resources on things to do around the world, countries to visit, travel ideas, travel tips, and tours. They have travel guides for almost every country in the world. The guides contain a detailed list of the places to visit in each county and a description of what to expect from each location. They have useful links in their articles on travel ideas around the world that allow readers to explore more information on their desired travel destination.
Wondrous Drifter offers guided tours of many of these locations. The company has partnered with established travel agencies to help their readers actualize their travel dreams. The guided tours have different packages and prices. They use a customer-centric strategy by matching its online content and guided tours to clients' tastes, preferences, and budgets. 
Wondrous Drifter has a team of trained and experienced professionals. Their writers have excellent skills to write in a language that is understandable to people of different proficiencies. The company's partnerships with travel agencies allow individual and group exploration of different world destinations.
The company representative had this to say about their services, "We believe that traveling and exploring the world is what each of our souls desire, and we are born to travel the world, experience new cultures, and seek out new adventures. At Wondrousdrifter.com, our goal is to inspire everyone to "Go Out & Travel''. With a professional team of full-time and part-time writers who are avid fans of traveling, we curate the best places to visit in each country in the world."
The articles and resources found on the website empower readers to know more about the places they would love to visit globally. These resources also help readers to make informed decisions about their travel destinations. The articles have images and explanations that help readers visualize their desired travel locations.
Wondrous Drifter's guided tours relieve their clients of the responsibility of planning and logistics when traveling. They have guided tours for many destinations to balance the varied clients' needs, tastes, and preferences. Their partnerships with travel agencies are customer-centered to ensure that client needs are a priority resulting in positive experiences.
In addition to website articles and guided tours, Wondrous Drifter offers other services like consultations. Raiders can reach out to the company staff to learn more about specific destinations of interest and other related issues. Consultations offer clarity on any guided tours that clients want to experience to determine whether they match their travel needs. 
Wondrous Drifter is located at 167 Madison Avenue Suite 205, New York, NY, 10016, US. For consultation and booking, contact their staff online through their website. Visit the company website for more information on their comprehensive list of travel ideas and guided tours.
Media Contact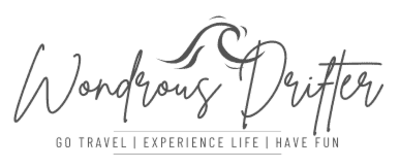 Company Name
Wondrous Drifter
Contact Name
Wondrous Drifter PR Team
Address
167 Madison Avenue Suite 205
City
New York
State
NY
Postal Code
10016
Country
United States
Website
https://wondrousdrifter.com/