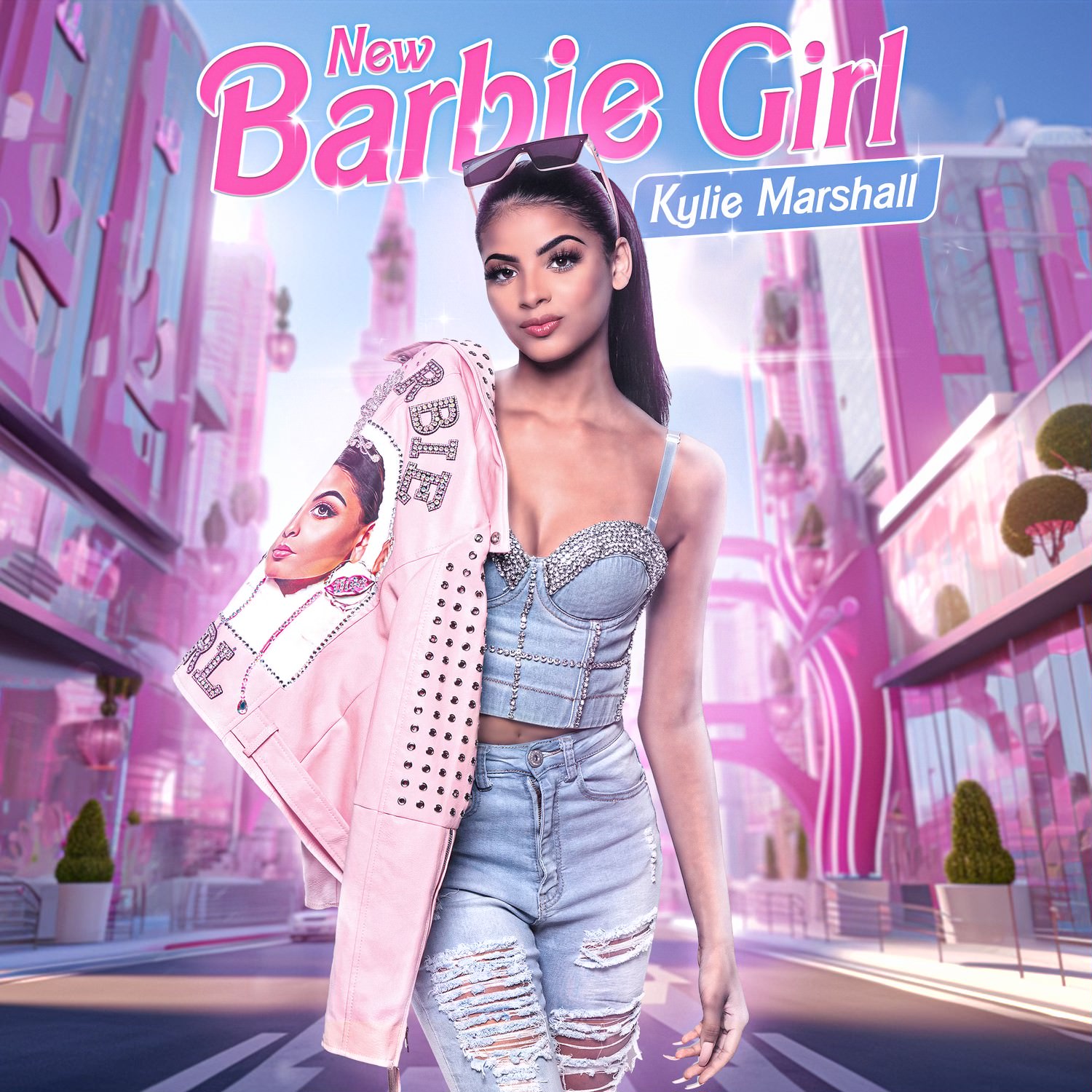 Rising teen superstar Kylie Marshall has just released her new single/music video "Barbie Girl." The song (written and created before the release of the ground-breaking billion dollar "Barbie" movie) is a visual and musical celebration. 
Kylie Marshall, as pretty as a Barbie doll herself has been one of the major players on the "Dreamfest Tour" alongside Nickelodeon's That Girl Lay Lay produced by 2x Grammy Award winning publisher Tony Mercedes (TLC's No Scrubs and Ed Sheeran's Shape of You), and Darrell Anderson. She is also a staple performer on the kids iconic show Wonderama filmed each year in front of thousands in Times Square, New York City. Kylie has also made an appearance on the new soon to be late night television talk show set to air early winter "Soho At Night." Most recently she is starring in the Josh Webber new holiday movie starring Cuba Gooding Jr. and scored by composer Randy Edelman entitled "Athena Saves Christmas." This September, Kylie will be leading the campaign for the prevention of teenage suicide with her new video called "Before You Decide." 
Kylie Marshall created this new single and music video to send the message to little girls around the world that no matter what size, race or geographical location you are in, Barbie can be you too. The new video promotes diversity, confidence reinforcement and self-awareness. 
Watch Kylie Marshall's "Barbie Girl" music video here:
The "Barbie Girl" music video was shot, edited and directed by Marcello Nine of Day Nine Films. 
Follow Kylie Marshall on IG @kyliemarshallofficial
Media Contact
Company Name: World Star PR
Contact Person: Jimmy Star
Email: Send Email
Phone: 631-506-6600
Country: United States
Website: https://www.facebook.com/WorldStarPR/