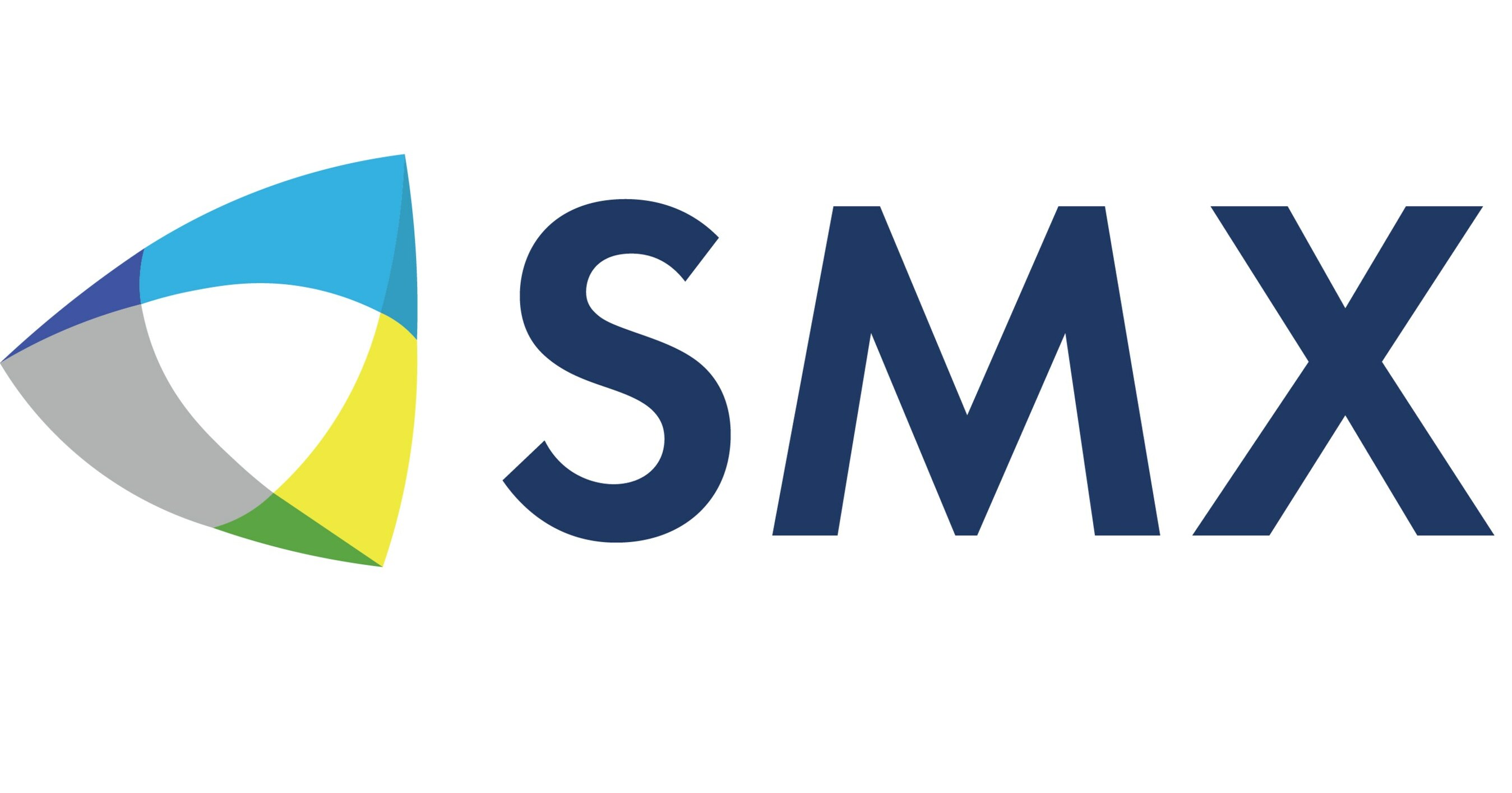 SMX says its invisible marking technology can also be used in timber, palm oil, cocoa, gold, luxury goods, leather, plastics, and non-ferrous metals sectors
SMX PLC. (NASDAQ: SMX) is more than a multi-industry marking technology game changer. A more precise description is that SMX is an authenticator, validator, and facilitator whose 21st-century invisible marking technology provides materials an unprecedented way to carry a history authenticated through origination, use, recycling, and multiple reuse cycles. Not just one or two types of materials either. SMX's B2B white label platforms power commercial sustainability applications across a variety of industries, including timber, rubber, palm oil, cocoa, steel, gold, luxury goods, leather, plastics, and non-ferrous metals, to transition successfully to a sustainable circular economy, thus reducing their carbon footprint and waste.
Proving that ability, SMX announced last week that alongside a global steel and mining leader, it has successfully marked steel at a manufacturing facility in Europe for brand identification, ethical sourcing, and for recycling and reuse purposes for electric vehicles and renewable energy infrastructure. The success can be a significant value driver, with SMX believing steel manufacturers will be enhanced through the unique marking of their steel with SMX's technology to encourage recycling and reuse. Moreover, it could expedite making steel a more dominant raw material, noting its more efficient, uses less energy, emits significantly less carbon, and is more sustainable than other choices. More simply, a win-win proposition is presented. 
As in other industry validations, the SMX technology passed rigorous testing. In this case, when applied to steel slabs at the melting stage, the invisible marking survived all manufacturing processes, including casting, hot and cold rolling, galvanizing simulation, and melting until galvanization. Above all, it's another massive milestone reached in proving SMX's value in contributing significantly to a global circular economy.
Still, that's just one significant milestone reached in March. SMX scored a major deal with Continental Tire after demonstrating its unique invisible marking can be used to maximize sustainability, recycling, and verification efforts.
Deal With Continental Tire, Milestone To Catalyst
In that deal, SMX announced that it and privately-held Continental have succeeded for the first time in verifying a marker substance for natural rubber in a tire, with the marking surviving throughout the entire production process. The dedicated marker technology, which both companies optimized for use in natural rubber, is designed to create greater transparency along the value chain of tires and technical rubber products from Continental. Embedding special security features, using the marker substances enables the invisible marking of natural rubber with information on its geographical origin.
This means that responsibly sourced natural rubber and its origin can be verified at every stage of the supply chain all the way through to the customer. By doing so, Continental further strengthens its pioneering role in its commitment to greater transparency along its supply chain. SMX noted in its release that by 2050 at the latest, Continental expects that all materials it uses in its tire production will originate from responsible sources. The marker technology could be the greatest means to ensure that the natural rubber used in its tires is grown and responsibly sourced.
Earning this deal was the result of revolutionary technology. In the successfully completed field test, SMX's marker substance underwent and passed a real test of resilience. Specifically, the marker substance was added to responsibly grown latex during harvesting and withstood the intensive preparations involved in producing natural rubber and the tire manufacturing process itself. In the manufactured tire, the data was retrieved using special, purpose-built software and a reader and correctly interpreted. The appearance and performance of a bicycle tire containing the invisible marker remained unchanged.
The best news for SMX, its clients, investors, and even the world in many respects is that with the technology passing its first test of resilience, Continental already plans on using the new marker technology on a larger scale during the process of sourcing its rubber and also to integrate it in other rubber products. For SMX, that intent could drive revenues higher faster than many expected. Moreover, as part of the industrialization of this technology, the value inherent to SMX technology can increase by its potential linking of the markers with blockchain technology, which is generally considered tamper-proof. Inclusion would provide additional transparent support for tamper-free monitoring, compliance with quality standards, and a record of exchange along the complex natural rubber supply chain. The information given is so valuable that few should be surprised if Goodyear (NasdaqGS: GT) and/or Bridgestone Corp (OTC Other: BRDCY) follow Continental's lead. 
In no uncertain terms, SMX is bringing 21st-century technology on steroids to the markets.
A Revolutionary Technology With Near-Unlimited Applications
It would take thousands of words to properly tribute this revolutionary marking technology. Instead, a more concise overview is given here with a strong recommendation to visit SMX's website for a more comprehensive lesson about how this technology can change global production and enhance sustainability.
In layperson's terms, SMX offers a robust, innovative, and scalable solution for supply chain authentication, traceability, and transparency to transform businesses for participation in the circular economy. Its technology gives materials in solid, liquid, and gas forms the ability to maintain a virtual memory of origination, processing, and supply chain journey, including the ability to authenticate provenance, as well as to track recycling loop counts and the percentage of certified and/or recycled materials contained. 
Attractive to any industry, the SMX solution is an efficient, cost-effective drop-in solution within an existing supply chain, enabling substantial benefits for manufacturers, consumers, and others in the value chain – and the planet, including providing the necessary data for product recycling and reuse. In addition, the SMX technology addresses the issue of the increase in waste globally by enabling the rise in demand for verified, usable recycled materials by creating a commoditized, tradable certified asset which is the recycled material, which can be traded and sold to other players in the value chain and ecosystem.
Notably, while only recently getting its introduction to the US markets, the SMX technology has been in active operational use on a national scale by the Israeli Government for more than ten years, proving its environmentally sustainable platform through a proven track record.
An Incalculable Revenue-Generating Opportunity
Here's the potentially best part about SMX from the company and an investor's perspective. The applications from SMX's marking technology create almost incalculable revenue-generating potential. They've discussed rubber and steel. But SMX has also highlighted the technology's use in marking gold, timber, plastics, leather, and other non-ferrous metals. In other words, the landscape is wide open for SMX to continue validating processes and strengthen its opportunities beyond its stake in rubber and steel.
At the pace at which SMX is providing these validation updates, likely, news is already in the queue to address meeting similar needs from those markets. The bottom line: whether an insider, newsperson, investor, or a person intrigued by science and technology, which in this case is potentially world-changing, visit SMX's website. Frankly, taking the time to understand this technology is the best respect it can be given outside its use by clients. And it absolutely deserves the attention given.
Disclaimers: Hawk Point Media Group, Llc. is responsible for the production and distribution of this content.  Hawk Point Media Group, Llc. is not operated by a licensed broker, a dealer, or a registered investment adviser. It should be expressly understood that under no circumstances does any information published herein represent a recommendation to buy or sell a security. Our reports/releases are a commercial advertisement and are for general information purposes ONLY. We are engaged in the business of marketing and advertising companies for monetary compensation. Never invest in any stock featured on our site or emails unless you can afford to lose your entire investment. The information made available by  Hawk Point Media Group, Llc. is not intended to be, nor does it constitute, investment advice or recommendations. The contributors may buy and sell securities before and after any particular article, report and publication. In no event shall  Hawk Point Media Group, Llc. be liable to any member, guest or third party for any damages of any kind arising out of the use of any content or other material published or made available by  Hawk Point Media Group, Llc., including, without limitation, any investment losses, lost profits, lost opportunity, special, incidental, indirect, consequential or punitive damages. Past performance is a poor indicator of future performance. The information in this video, article, and in its related newsletters, is not intended to be, nor does it constitute, investment advice or recommendations.  Hawk Point Media Group, Llc. strongly urges you conduct a complete and independent investigation of the respective companies and consideration of all pertinent risks. Readers are advised to review SEC periodic reports: Forms 10-Q, 10K, Form 8-K, insider reports, Forms 3, 4, 5 Schedule 13D. For some content,  Hawk Point Media Group, Llc., its authors, contributors, or its agents, may be compensated  for preparing research, video graphics, and editorial content. HPM, LLC has been compensated four-thousand-five-hundred-dollars to provide research and/or editorial production coverage for SMX PLC. Thus, readers of this content should note that SMX PLC is portrayed favorably. As part of that content, readers, subscribers, and website viewers, are expected to read the full disclaimers and financial disclosures statement that are attached to this content. The Private Securities Litigation Reform Act of 1995 provides investors a safe harbor in regard to forward-looking statements. Any statements that express or involve discussions with respect to predictions, expectations, beliefs, plans, projections, objectives, goals, assumptions or future events or performance are not statements of historical fact may be forward looking statements. Forward looking statements are based on expectations, estimates, and projections at the time the statements are made that involve a number of risks and uncertainties which could cause actual results or events to differ materially from those presently anticipated. Forward looking statements in this action may be identified through use of words such as projects, foresee, expects, will, anticipates, estimates, believes, understands, or that by statements indicating certain actions & quote; may, could, or might occur. Understand there is no guarantee past performance will be indicative of future results. Investing in micro-cap and growth securities is highly speculative and carries an extremely high degree of risk. It is possible that an investors investment may be lost or impaired due to the speculative nature of the companies profiled.
Media Contact
Company Name: Hawk Point Media
Contact Person: Editorial Dept.
Email: info@hawkpointmedia.com
Phone: 3057806988
City: Miami Beach
State: Florida
Country: United States
Website: https://hawkpointmedia.com/